No matter what time of year you visit Puglia you are sure to find something exciting to do and Puglia Holiday Rentals have the best advice
An unplanned visit to a town often reveals streets hung with bright lights and stalls laid out with local food and crafts in celebration of some event or another.
Early in the year (January / February, in the run-up to Lent, you can enjoy three weeks of Carnivale. During this time parades of papier mache floats flood the streets featuring caricatures of politicians or TV personalities that are accompanied by troupes of costumed dancers and loud music to engage the crowds of spectators.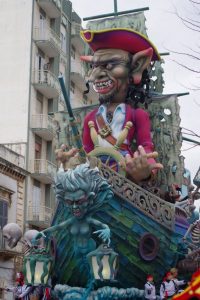 Every Thursday is dedicated to mocking a different group in society beginning with the monsignors, then, in the following order: priests, nuns, widowers, bachelors, married women and cuckolds. The celebrations end on the evening of Fat Tuesday, with a funeral procession in which the Carnival is represented by a pig.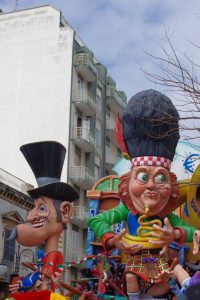 Carnivale are held in many towns in Puglia but the most well-known and the oldest in Europe is in Putignano.
The last Sunday of May brings us Cantine Aperte which is one of the most important wine promoting events in Italy. This event hosted throughout Puglia has more than fifty local wine producers opening their doors to the public for tastings and guided tour of the production process. For around €5 you receive a small fabric pouch to hang around your neck that contains a wine glass which will be filled at any of the participating cantinas. A great way to discover the excellent wines produced in this region.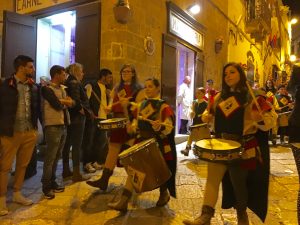 During the summer months many towns hold a Medieval Festival celebrating the arrival of Federick II. He was one of the most important rulers of the middle ages, who built a number of significant castles in Puglia. The festivals generally include a re-enactment of his arrival, jousting tournaments, displays of jugglers, stilt walkers and musicians, all in Medieval costume.
To get the best out of your stay let Puglia Holiday Rentals help you find that perfect property for holidaying in this wonderful region.