Amanda Robinson is no stranger to Italian cooking. This time round she opted for a week long class in Venice and was impressed every step of the way. 
Like so many Italia! readers, I adore the vibrant food culture in Italy and I love to cook Italian food at home.
I have enjoyed a number of Italian culinary 'experiences', all-too-brief day courses or maybe an hour or so with a patient hotel chef perfecting my pasta and reconnecting with risotto, but I'd never tried a week-long course before, especially one that promised two cookery classes a day, every day, no less.
Could I keep up? No need to fear.
Impeccably run by Stirred Travel's tireless Sarah Roberts, who has many years of running cookery holidays the world over, the course effortlessly combines the laid-back ambiance of a deluxe sojourn in the Veneto hills with the bustle and practical focus of hands-on cookery classes.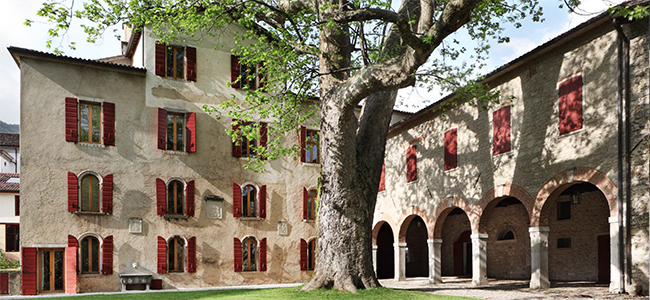 The rota of tutors include experienced professionals like Sophie Braimbridge (River Café and Chez Panisse), author Ursula Ferrigno and Jacob Kenedy (Bocca di Lupo). We also had guest appearances from Guardian food writer Rachel Roddy and chef Jeremy Lee from Quo Vadis in Soho during our week which was an unexpected delight.
Two couples (one mother and daughter, one husband and wife) and four solo guests made up our group, and after the first morning's intensive hands-on pasta masterclass, we were a chef's brigade. By the time we sat down to eat our way through fresh lemon and thyme tagliatelle, pumpkin ravioli, and spinach/ricotta rotolo (a giant steamed pasta roll, so delicious) all made by our own fair hands, we were friends.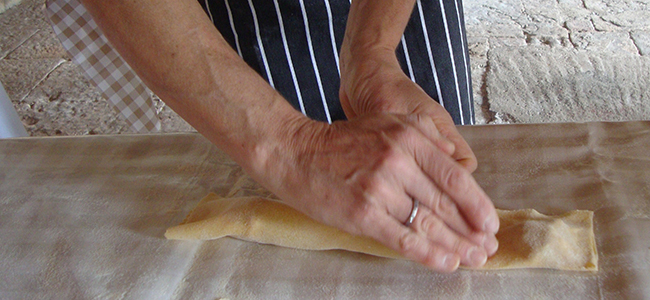 That set the tone for the week: whatever we did, from visiting Rialto Market in Venice for supper ingredients, to strolls round the local town, cocktails on the terrace or simply peeling onions, it felt like a relaxed houseparty, with cooking and eating at its very heart.
You just couldn't fail to be inspired by the enthusiasm of our chefs and their willingness to share knowledge. From preparing cuttlefish and artichokes fresh from the market to making panna cotta and stuffed courgette flowers, we all learned so much.
It's an all-in price including transfers to and from Venice's Marco Polo airport, plus good food, fine wines from regional producers like Masi, Allegrini and Pieropan, and not forgetting all that hands-on experience.
The only additional expenses are flights and local goodies like the local peppery olive oil and white polenta – if you have room in your baggage allowance that is… I came away with a bulging file of all the week's recipes and an enlightened understanding of the practicalities and ethos of authentic regional Italian cucina.
I'd go again, that's for sure – in fact, for one of our kitchen brigade, this was her second visit – she went last autumn, and coming back this spring she was hoping for a completely different experience. With seasonality at the heart of everything Stirred Travel delivers, she wasn't disappointed.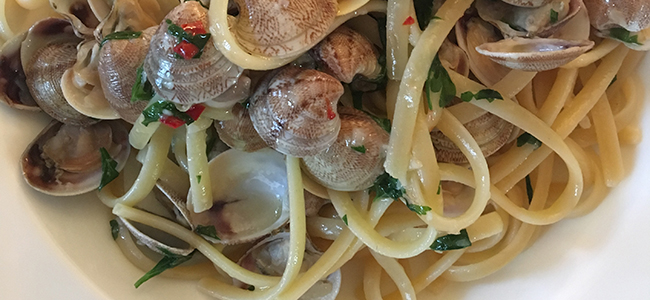 To find out more about what the cookery courses have to offer, go to www.stirredtravel.com, and don't miss the full feature in the next issue of Italia!, out on July 13th.