Denise Otero shares the very best of Acciaroli and the glorious Cilento area in Campania – from great places to stay to must-visit attractions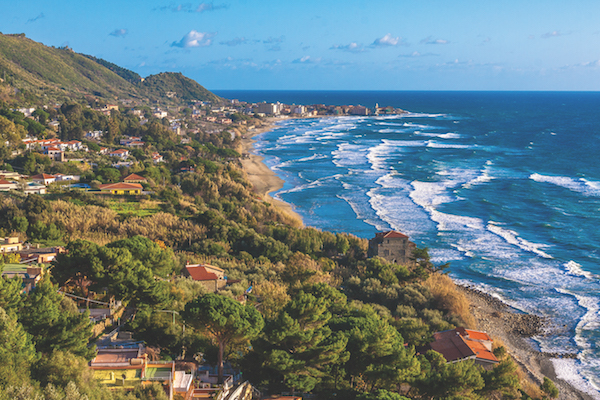 Acciaroli & the Fountain of Youth
If you are looking for the Fountain of Youth, Acciaroli would be a good place to start. We can thank the Spanish explorer Juan Ponce de Léon for the myth of the Fountain of Youth, and some have been on a quest to find the real thing ever since. Well, maybe not in the form of an actual fountain but in magical elixirs, lotions, exercise, and any means to look and feel younger. Perhaps the Fountain of Youth is not an actual fountain. Perhaps it's a symbol for a way of life… When you consider that Acciaroli boasts one of the highest numbers of centenarians in the world, it seems that its residents may have found that secret source of longevity.
Scientific findings: Two years ago, Dr Alan Maisel and scientists from Sapienza University of Rome, embarked on a quest to discover why Acciaroli's centenarians live such long, healthy lives. And what did they find? The residents eat a Mediterranean diet, with lots of rosemary, home-reared chicken and rabbit. They have unusually good blood circulation, low levels of heart disease and good genetics. People here spend a lot of time outdoors and are active, yet lead a relaxed way of life. They also happen to live in an area with hardly any big industry.
Whether you're searching for the fountain of youth or simply searching for peace and serenity away from the crowds, you'll find it here. Acciaroli is a place where you won't be in a rush to leave – you'll be in a rush to return. And there are many things to enjoy along the way…
What to see & do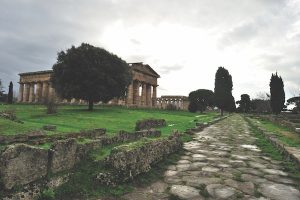 Parco Archeologico di Paestum
A tour guide is recommended. Lucia Sessa from Campania Coast to Coast (www.campaniacoasttocoast.com) was very informative during my visit. Entry to the Museum and Archaeological area costs €9.
Via Magna Graecia, 919 – Capaccio Paestum
+39 828 811023  
pae@beniculturali.it
Azienda Agricola Tempio
Discover more about mozzarella and how it is made – from buffalo to plate – at this innovative and fascinating agriturismo.
Località Gaudo-Borgonuovo, Capaccio Paestum
+39 828 851707
info@tempio.eu  
Il Parco Nazionale del Cilento, Vallo di Diano e Alburni
In the summer the nature reserve is open every day from 10am-5pm. In spring and autumn, however, it only opens on weekends and public holidays, and in winter it is open by appointment only. It also closes when the weather is bad (and that's what the southern Italians mean by 'bad'). Guided tours are offered in English, German and Italian.
Trekking excursions: www.outdoorcilento.com
Zip-line operator: www.cilentoinvolo.it
WWF Oasis of Morigerati Visitors' Centre: 84030 Salerno
+39 974 982327
grottebussento@wwf.it   
Tenuta Degli Eremi
Get hands-on with food production at the Tenuta degli Eremi, a coastal paradise that is as full of history as it is of edible and medicinal plants.
Via Nicotera, 135 – Acciaroli
+39 974 904753  
info@hotellaplayaacciaroli.it 
Blue Marine Noleggio Barche
Explore the Cilento Coast by boat and discover secluded beaches and a Blue Grotto to rival that on the island of Capri. (In fact, some say it's even better.)
+39 338 845 5231
Certosa di San Lorenzo di Padula
Padula Charterhouse is the largest monastery in Italy and a UNESCO World Heritage Site. Open daily from 9am-8pm, except Tuesdays. Entry: €4, free for EU citizens under 18 and to all on the first Sunday of the month.
Viale Certosa, 1 – Salerno
+39 975 77745    
Where to stay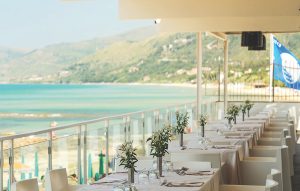 Hotel La Playa
Hotel La Playa is a family-owned 3-star beachfront hotel within walking distance of Acciaroli's town centre. The hotel's restaurant and bar offer sea views and a private beach. The rooms and suites have air conditioning, fridges, Sky TV, wifi, and some have seaside views with a balcony. Double room from €119 per night for B&B; €85 p/p half-board.
Via Nicotera, 135 – Acciaroli
+39 974 904 002 
Take it as it comes
For adventurous types who prefer to book accommodation as they go, signs for holiday rentals, B&Bs and camping villages can be found along the coastal road, but it's recommended to book ahead during high season (July and August).
Getting there
By plane
The nearest international airport to Acciaroli and the Cilento Coast is Naples (147km away).
By Car
From Naples take the A3. Take Exit Battipaglia Sud to continue on the E45. Head south on Strada Statale 18. From Castellabate, it's a scenic coastal drive to Acciaroli.
By train
There are train services from Naples, Salerno and Agropoli (Agropoli is the most southern stop before Acciaroli). If you are coming from Naples or Salerno, it's recommended that you hire a car to fully explore the Cilento Coast. If you plan to only visit Acciaroli and the beach, some hotels, like Hotel La Playa, offer a shuttle service from Agropoli train station to Acciaroli.
If you're inspired to travel to Cilento, Denise's top ten things to do in the area is well worth a read!