The city of Bologna – la Grassa – is just as famous for its food and culture as it is for its ancient university. Heather Crombie samples its delights…
Bologna is different things to different people, a city of many names reflecting the many facets of its personality. To the academics it is the 'learned city' – with university records dating back to 1088, it is the oldest in Europe. Noble families sent their sons to be educated at the Law faculty, which brought great wealth to the region and set the scene for a university city that still buzzes today with student life. To others it is the 'red city' – acknowledging the masses of red brick that make up most of the city's buildings as well as the historically left-leaning politics of the area. Most encouraging for the 48-hour visitor, however, is Bologna's reputation as the 'fat city', la Grassa. The people of Bologna are famed for their enjoyment of good food and wine, choosing to spend more on what they eat and drink than anything else, even in times of financial hardship. Georgia Zabbini, a Bologna resident, says, "The people of Bologna are known as the goderecci – people who like to enjoy life. We work, we study, but we want to live well."
It is important to remind ourselves here that spaghetti bolognese is not a traditional regional dish. No self-respecting Bolognese would serve a ragu sauce with spaghetti, as the meat does not stick to the pasta. Spaghetti would be served with a simple tomato sauce, or just with olive oil. Ragu, in contrast, is usually served with tagliatelle – and Bologna is certainly the place to sample the best. To get some hands-on experience of pasta and its sauces, go to il Salotto di Penelope, a cookery school specialising in pasta-making workshops. Under the expert guidance of Barbara and Valeria, I and my fellow novice pasta chefs made tagliatelle, tortelloni and gnocchi. The process was extremely enjoyable – and sitting together to enjoy what we had just made with a glass of wine after the class was even better. But even if you don't fancy cooking classes yourself, there are so many wonderful places to eat in Bologna you will be spoilt for choice. It would be a good idea to start your exploration of the city at one of the many cafés or restaurants.
At Zerocinquantello, not far from Piazza Maggiore, you can get a taste of traditional Emilia-Romagna. Try tigelle, a traditional regional bread, filled with mortadella ham or cheese. From here it is an easy saunter to Piazza Maggiore and Piazza del Nettuno, at the heart of the city. In the summer Piazza Maggiore is home to an outdoor cinema, with different films shown each night for free.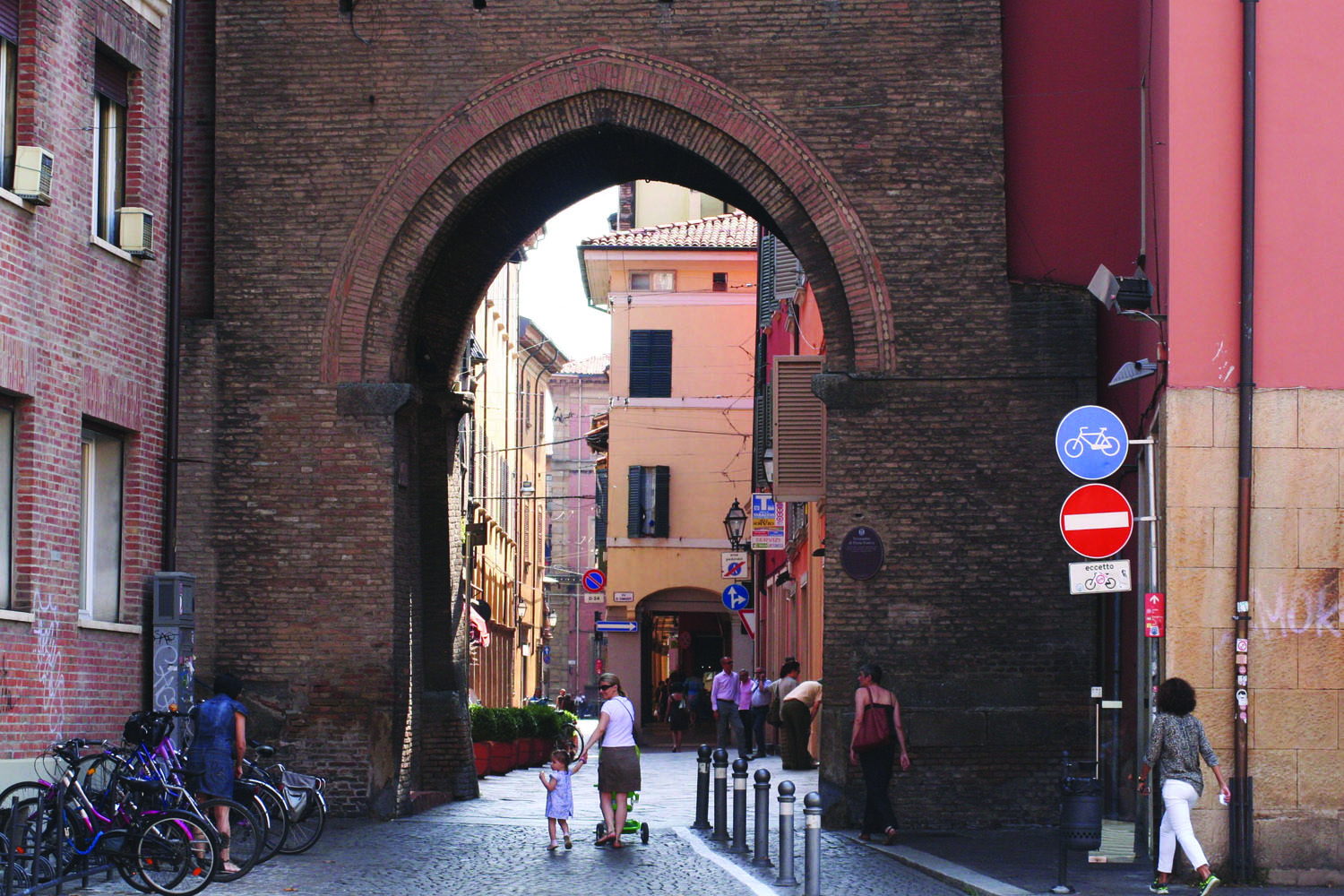 The screen is adjacent to the Basilica of San Petronio, a 14th-century cathedral filled with beautiful artworks and the world's largest indoor sundial, designed by Gian Domenico Cassini in the 17th century. Just behind Piazza Maggiore is Piazza del Nettuno, with its famous 16th-century fountain designed by Giambologna. I was glad to fill my water bottle at the fountain on such a hot day!
This stunning and rather cheeky monument has been subject to superstition and rumour over the centuries. Students at the university are still known to run two anticlockwise laps around the fountain for exam success, and visitors look closely at Neptune's left thumb to assess its phallic qualities. The Piazza del Nettuno used to be the economic heart of Bologna, and it still houses some of the administrative offices of the city. A popular place for locals and tourists is the Biblioteca Sala Borsa in the Palazzo d'Accursio, which is not only a multimedia library but also offers a glimpse of the ancient foundations of Bologna. You can use the internet café, have an espresso and gaze through the glass floor, back two thousand years in time. It is an architecturally stunning building and well worth a visit.
I visited Bologna in the summer, when graduates were celebrating their results with family meals and drinks with friends. Wearing laurel wreaths on their heads, one can only assume they made an effective circuit of their local fountain before sitting their exams!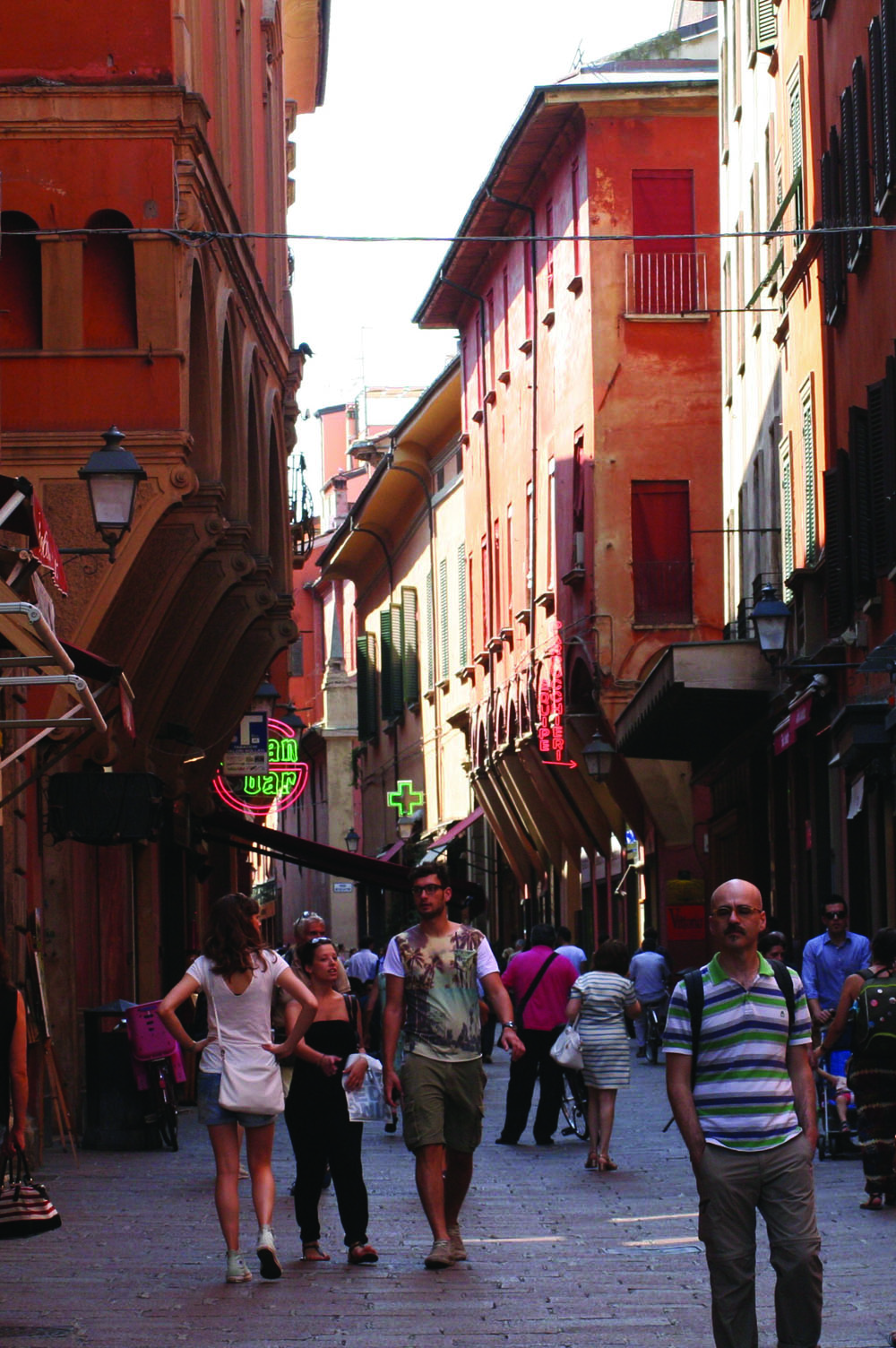 It is not only students and epicures who are drawn to Bologna, however. If you have a passion for shopping, there are enough spending opportunities to keep you occupied for some time. Bologna has been a centre of trade for centuries, lying as it does in the heart of northern Italy, with easy routes to Milan in the north, Genoa to the west and Florence to the south. There is still plenty of trading going on today, and Via dell'Indipendenza, leading out of Piazza del Nettuno, is lined with high-street shops ranging from local designers to global chain stores. Via Clavature is the place to go for jewellery and fashion, but follow it to the Quadrilatero district and the market area is a glorious riot of vegetables, meat, cheese, fish and fruit – clashing colours and smells amid the noisy chat of shoppers.
This has been the centre of market trading since Roman times and there is a lot to see and taste down each cobbled street. There are also some beautiful artisan shops in Bologna to stock up on food and wine, including Paolo Atti & Figli on Via Caprarie, which specialises in bread and pasta. Enoteca Italiana on Via Marsala has a superb range of wines and spirits and is open for aperitifs in the evenings. Carpigiani, the major ice-cream factory just outside the city, runs a variety courses in the art of gelato making. This may explain why there are so many fantastic gelaterias in Bologna, like Sorbetteria Saragozza, heading south out of the city, not far from Giardini Margherita. The gardens are a wonderful place to stroll, eat your ice-cream and look out for turtles swimming in the stream that runs through the park.
If you were to walk down every portico in Bologna, you would cover a distance of 42 kilometres. These covered walkways were built as a way of extending the upper storeys of buildings in a walled city where no outward expansion was possible. Most porticos have been renovated over the years, but an original wooden structure still exists at Casa Isolani in Strada Maggiore. They provide shelter from sun and rain and a pleasing corridor of romantic shadows to wander through. The towers that punctuate some of the porticos are legendary, and have led to yet another Bologna moniker: the city of towers.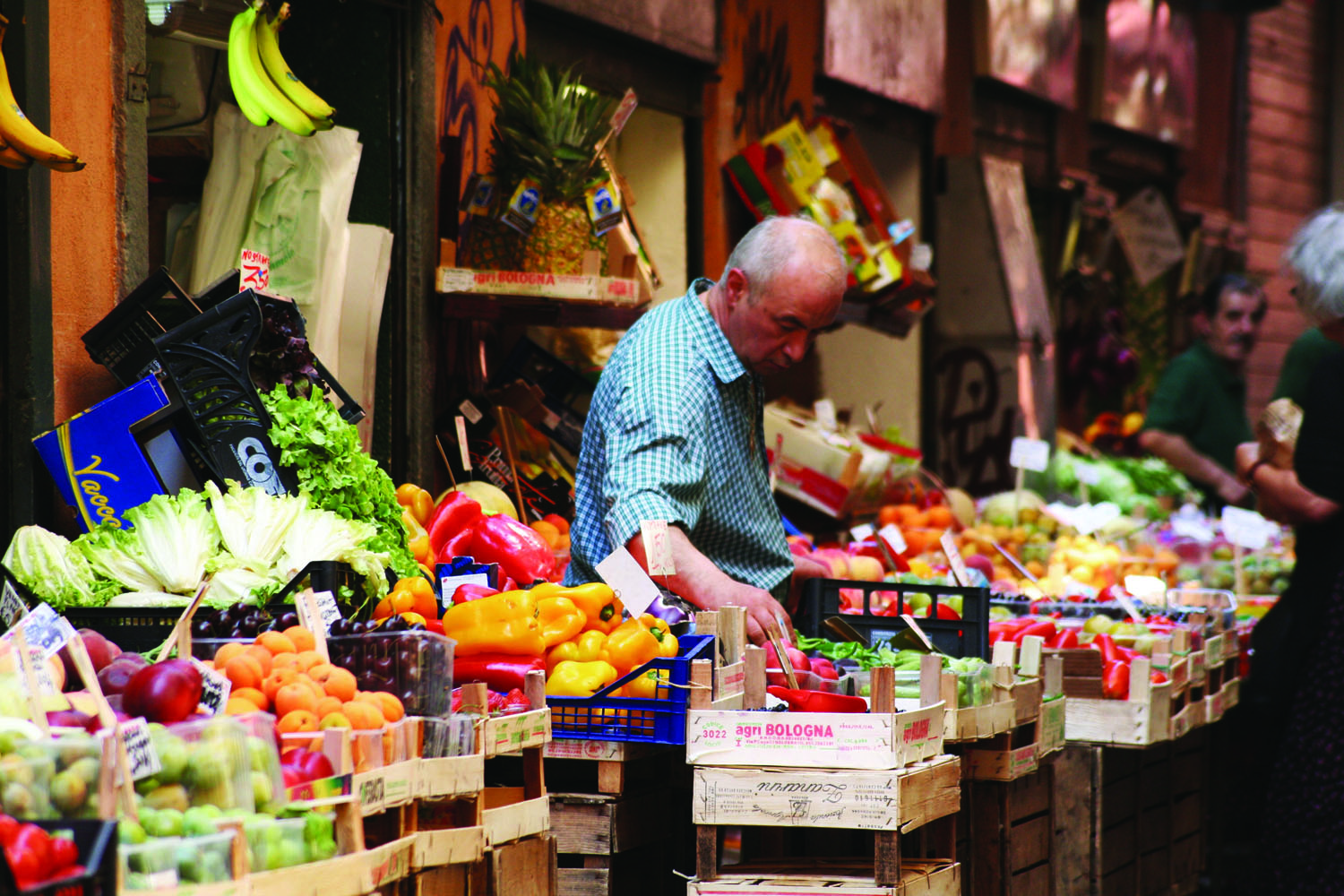 In the Middle Ages there were more than one hundred towers in the city, reflecting the wealth of the families who owned the buildings. Nowadays there are far fewer, and the most impressive are probably the Asinelli and Garisenda towers, which soar up from the intersection at the end of Strada Maggiore. If you're looking to work up an appetite for another ice-cream, climb the 498 steps of the Asinelli tower and be rewarded by unrivalled views over the city. If you want to stay at ground level, it is dizzying enough to look up at the two towers, particularly as the Garisenda is Bologna's own leaning tower, soaring upwards at a precarious-looking angle.
In Bologna there is a great deal packed into a small space, which makes the city feel friendly and accessible. I could spend a happy 48 hours within the space of one square mile, but I am keen to go back and explore the surrounding countryside and the parks on the outskirts of the city. Spend a few days in Bologna and decide for yourself which facet of its personality you like best.
For top tips on where to eat and drink, where to stay and what to see and do click here.