If you're visiting Tuscany for a rest this summer, why not visit the thermal falls of Saturnia, where Italia! recently took to the soothing waters…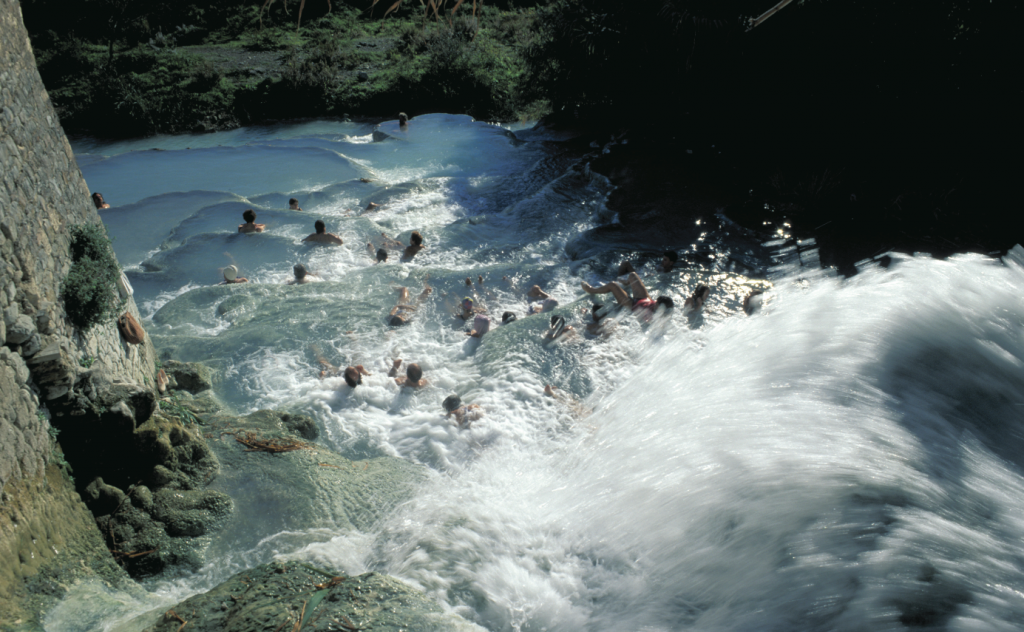 Of all the many natural wonders that Tuscany boasts – from the impressive conical cypress trees to the vast acres of unspoiled pastures – relaxation has always been paramount to a visit to Italy's most popular region. Those searching for an even more tranquil place for their restoration can head to the thermal pools of Saturnia.
The medieval village itself nestles between rolling hills in Southern Tuscany, and was once a Roman colony.   The town was virtually forgotten for several centuries, until the 1800s when a thermal establishment was built and tourists began to arrive. At the foot of the hill hot water reaching 37°C gushes out, spilling into natural pools formed in the rock.
The spa is most famous for its therapeutic qualities and ability to cure certain illnesses.  The sulphurous smell is the one set-back – but when surrounded by such divine beauty, holding your nose is hardly a set-back.
Tags:
Falls of Saturnia
,
Holiday
,
Italy
,
Northern Italy
,
Relax
,
Spa
,
Tuscany
,
Wellness & Relaxation