There's nothing like stepping into a shop filled with the aroma of freshly made chocolate. We take a look at Italy's best chocolate shops to visit if you're looking for the ultimate chocoholic's experience
Viziovirt Ù
S Polo 2898/A, Venice
Mariangela, the owner of this popular chocolate shop in the heart of Venice, aims to promote good chocolate culture in a friendly Venetian atmosphere. Everything sold in the cioccolateria is handmade, blending best-quality ingredients with traditional methods of production.
As soon as you step foot inside the shop you will be greeted by a gentle aroma of cocoa, coming not only from the chocolates on display, but seeping out of the laboratory at the back of the shop, which gives you the chance to witness the chocolate-making process for yourself. When you finally manage to tear yourself away from watching the liquid chocolate being transformed into delicate bite-size treats, you can peruse the shop, picking up chocolate-covered nut brittle, chocolate packed with spices, plus fondue and spreads to take back home. Also look out for the special chocolate drinks on offer in the shop – in winter you can warm up with a thick, creamy hot chocolate, or in summer opt for a deliciously cold iced chocolate.
Antica Cioccolateria Acese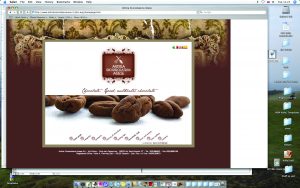 Aci Sant'Antonio, Catania
This chocolate shop sprang into existence when an entrepreneur decided that he wanted to combine the ancient art of chocolate-making with some of Sicily's best flavours. Ever since that day, the team has worked on creating new fillings, such as orange blossom, figs and Bronte pistachios.
Gay Odin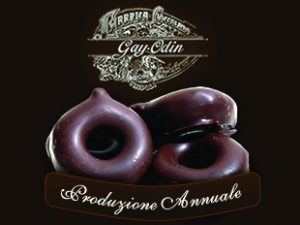 Various locations, Naples
Founded by Isidoro Odin and his assistant Onorina Gay, the first shop opened in Naples at the end of the 19th century. Since then eight shops have popped up, offering quirky chocolates, such as filled Mount Vesuvius. In summer, gelato flavours based on the shop's different chocolates take centre-stage.
Guido Gobbino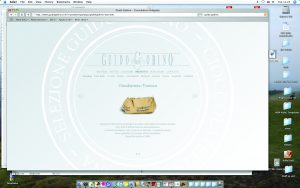 Via Lagrange 1, Turin
Guido Gobbino's chocolates are sold all over Italy but a trip to its shop in Turin promises the perfect chocolate experience. The company is famed for creating Giandujottino, hazelnut-based chocolates and the mini versions, Tourinot. Contact a month in advance to arrange a tour of the factory.
Confetteria Moriondo e Gariglio

Via di Pie' di Marmo 21-22, Rome

Moriondo and Gariglio, cousins from Turin, moved to Rome after the unification of Italy, and in 1886 set up what has become Rome's oldest chocolate shop. More than 80 varieties of chocolate are encased in the old-fashioned glass cabinets that adorn this luxurious shop.