Fresh fish from the waters and other produce from the mountains are the staples of traditional cooking on the Italian lakes, as Mario Matassa explains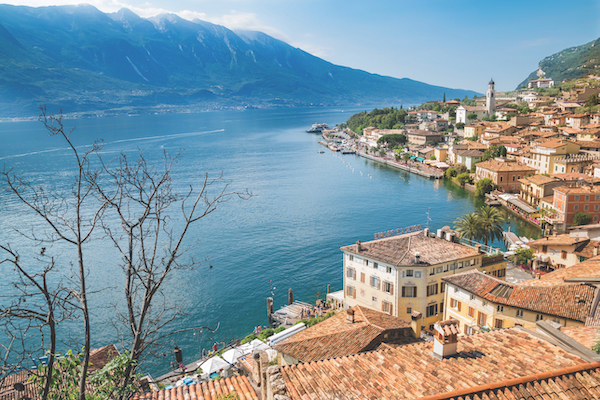 Understand the landscape of the Italian lakes and you understand the food. The waters of Lake Como cover 60 square miles to a depth of 1,300 feet, so freshwater fish is naturally going to play a significant role in the local diet. Lake Como has more than 25 types of fish; Lake Garda has 30. Lavarello (a white fish) is the most popular, but other varieties include perch, pike and trout, which are served grilled or fried, with a slice of locally grown lemon. 
Yet fish is not the key player. From the dark, impenetrable waters, the mountains rise sharply to dominate the landscape, and it is from these vertiginous surroundings that Lake Como derives its predominant culinary influence. The Alpine pastures produce excellent cheeses like crescenza, gorgonzola, taleggio, bagoss and robiola, not to mention the innumerable nostrani, artisan cheeses, that feature strongly in many local dishes.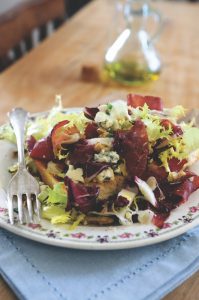 The hard terrain and challenging climate is such that hardy varieties of grain dominate over traditional wheat varieties. Polenta features heavily, as does rice. Another staple is pizzoccheri, a buckwheat pasta that is served with potatoes, cabbage and melted taleggio cheese. This dish has its origins in Valtellina, an area also renowned for its air-cured beef fillet, bresaola (left). Gnocchi are also popular, cooked in game sauces (in season) or with wild mushrooms. Try hearty gnocchi alla comasca, served with a rich sauce of pancetta, pomodori and taleggio cheese. Not a dish for the faint-hearted!
And finally to dessert. The ubiquitous tiramisù and panna cotta are made with milk from mountain-grazing cows, and many of the dishes from the region are a legacy of peasant cooking – best exemplified by the meascia, said to have originated around Lecco. Made with locally sourced produce, there's perhaps no tastier or fitting way to end a meal by the lakes.
Bresaola
Bresaola, from the Valtellina and the Valchiavenna in Lombardy, is air-cured beef fillet. It is widely used as an appetiser and works well in a salad because the olive oil moistens the cured beef. Be sure, however, to serve the salad soon after it is prepared so the beef doesn't dry out.
Here's Mario's recipe for bresaola salad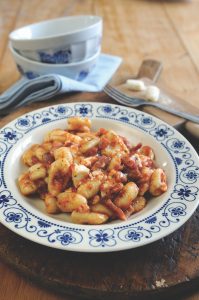 Gnocchi
There is a long tradition around the lakes of making homemade gnocchi. Gnocchi all comasca (right) is a dish that originated in the Como area, uses a local taleggio. The sweet, buttery taste of the cheese combines with the tomato passata and the pancetta to make a flavourful sauce. 
Click here for the recipe
Fish
Lake fish, of course, features strongly in the cuisine around the lakes. It was once a staple but overfishing was such that, for a time, other sources of fresh fish needed to be sought. Luckily, repopulation schemes have met with considerable success and you can once again buy fresh fish around the lakes. 
Try an Italian-inspired trout recipe here
Bread cake
Meascia, a type of bread cake, was a staple of cucina povera. It was an inexpensive way to make a dessert using whatever was found lying around in the store cupboard. I've used apples from the nearby Valtellina in this version, but it can also be made with pears and you can substitute the sultanas with whatever dried fruit you happen to have. There are no hard and fast rules when it comes to meascia. 
Make your own meascia here
For more Italian food and drink (and recipes!), check out our archive
Tags:
food
,
Food & Wine
,
Italian food
,
Italian Lakes
,
Lakes