Throughout the past year we sampled Italian products you can buy in the UK in our Buy Italia! feature and brought you our recommendations. Now we can tell you what our favourites have been. And here they are, at the…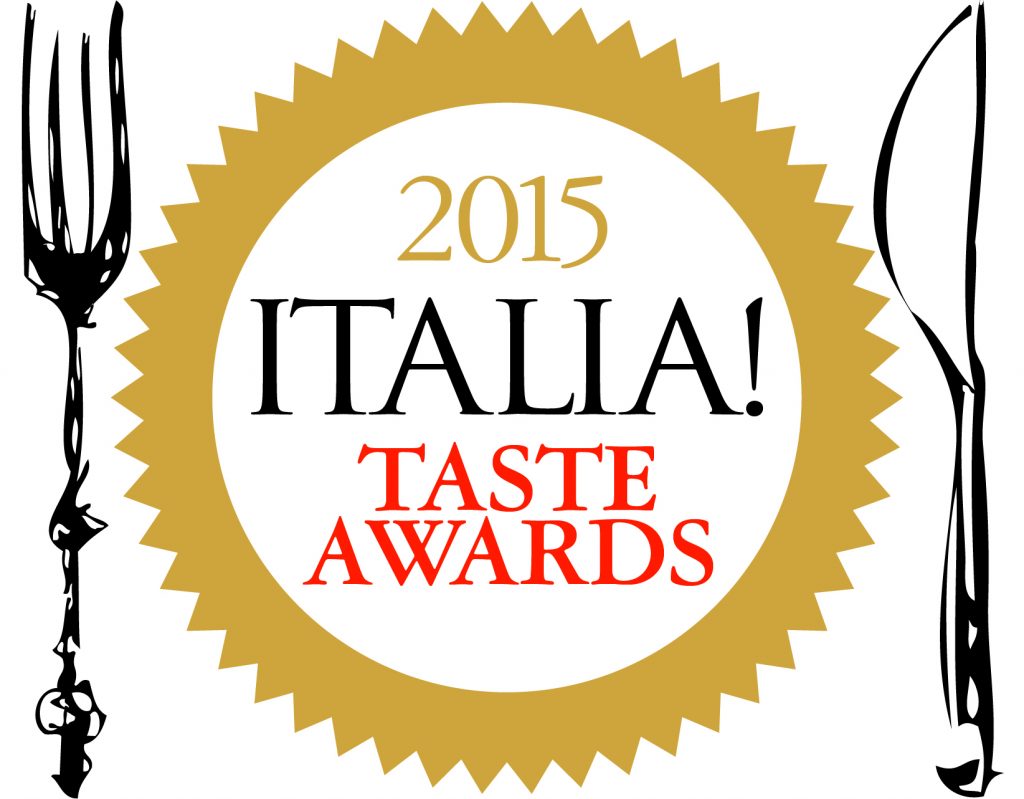 Now that we've got the old year properly packed off to bed and tucked up nicely, it is time to round up the best Italian food products it was our privilege to sample over the course of the past year.
All these products are available for purchase in the UK – albeit some only via online orders, some only in certain regions or towns, some generally across the country but by no means everywhere, and some freely in any branch of the major national supermarket chains.
---
Best Olive Oil
Tenuta Marmorelle 'Zero'  
From Tenuta Marmorelle
www.tenutamarmorelle.com
Price £14.95 for 500ml
At Italia! we are fortunate enough to get to taste many different olive oils from all corners of Italy over the course of a calendar year, but we can safely say that this was our favourite in 2015. There's something about that Sicilian sun that brings extra flavour out of an oil.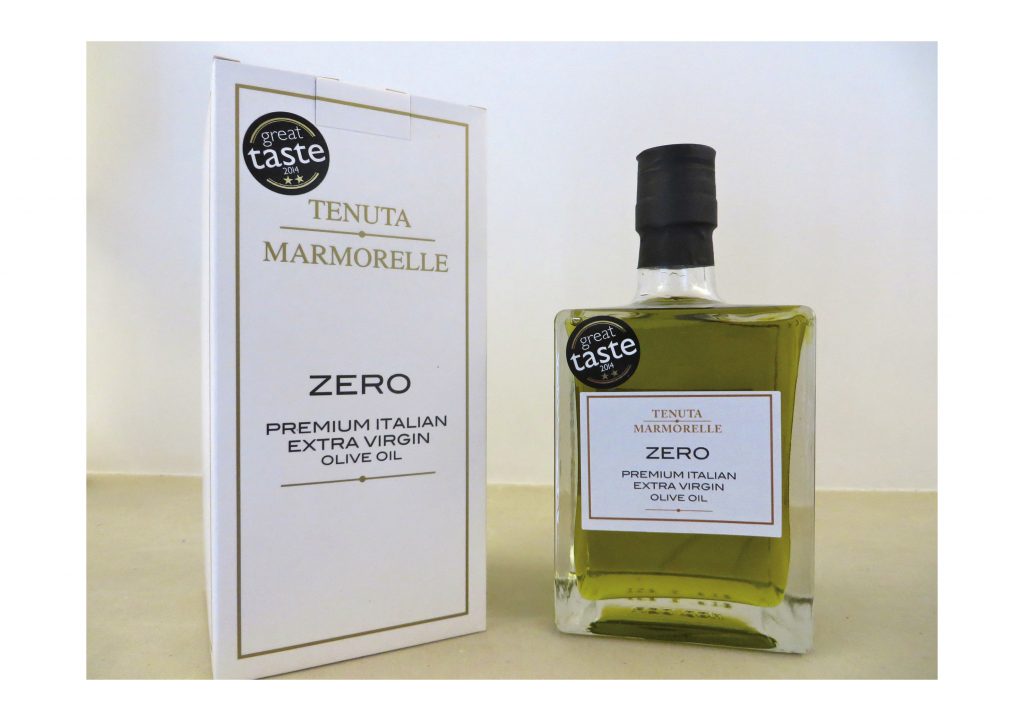 Some extra virgin olive oils can be over-pungent – full of flavour, yes, but overpowering to the point of distracting you from the tastes of the food you're dressing. The best oils demonstrate balance and finesse, and the Zero oil – which harks from Puglia – manages to maintain the perfect balance between flavour and strength. It has bold, fruity flavours (strawberries, rosemary, even a touch of clove), but no matter what you use it with it maintains a unique precision of clarity and is the perfect complement to salads, cheeses, griddled steaks, barbecued fish – pretty well anything, in fact. But to sample it in its purest form, simply dip in a piece of the finest-quality bread (indeed, it's great with chargrilled ciabatta.)
---
Best Balsamic Vinegar 
Manicardi Nero Elisir Aceto Balsamico di Modena
From Something Italian
www.something-italian.com
Price £24.00
Balsamic vinegars can cost anything from a couple of quid to several hundred pounds a bottle. In any judgement on a 'favourite of the year' such considerations must be made. At 'just' £24 a bottle we'd suggest this example offers exceptional value for money.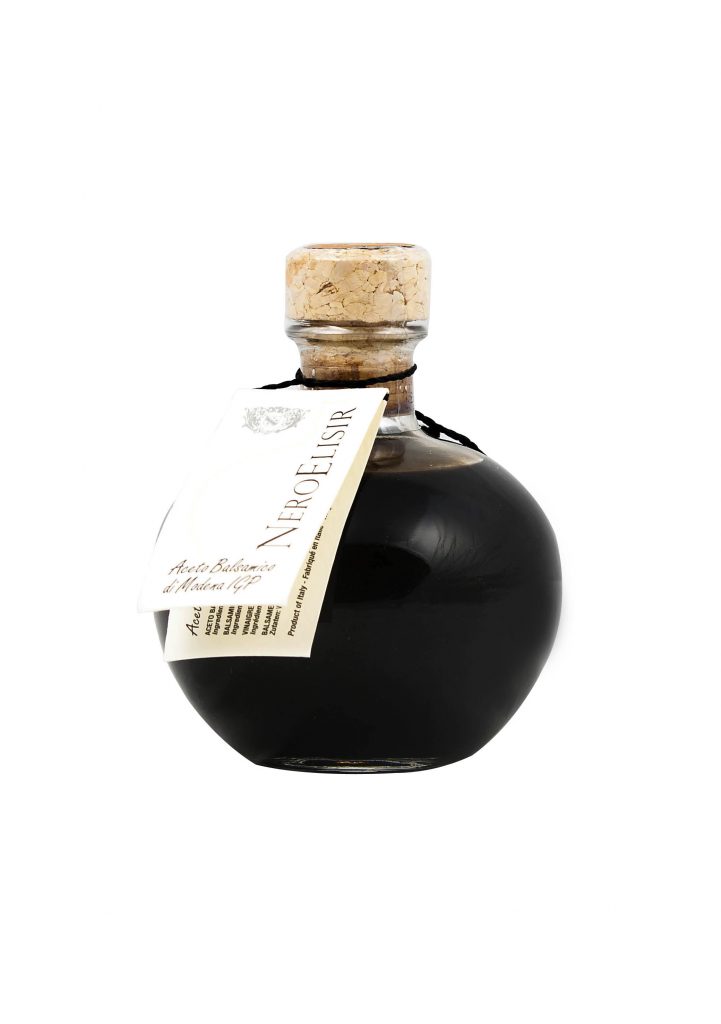 Although they are not pictured here, this fantastic vinegar comes boxed with a stopper/pourer and even a tiny (5cm x 5cm) book of recipes that the vinegar can be incorporated into. The quality of this particular balsamic rises well above its superb presentation however. Although not particularly 'thick' or viscous it does have a magnificent depth of flavour. The cooked grape must adds a great deal to what's going on here – it gives this vinegar body and substance. We sampled it both mixed with our favourite olive oil – it works brilliantly with lightly toasted ciabatta – and drizzled over a simple tomato and green leaf salad. It worked supremely well on both counts. One of the best we've ever encountered.
---
Best White Wine
'Sharis' Ribolla Gialla & Chardonnay 2014, Livio Felluga
From Liberty Wines
www.libertywines.co.uk
Price £19.99
When you think of Italian wines you immediately think of the big names in red from Tuscany, Piedmont and Veneto – but Italian white wine is improving dramatically, and choosing a favourite from the many, many bottles we opened at our regular tastings in 2015 caused no end of argument… In the end we settled for this, our 'Discovery of the Month' in August. It is quite an extraordinary wine for the money.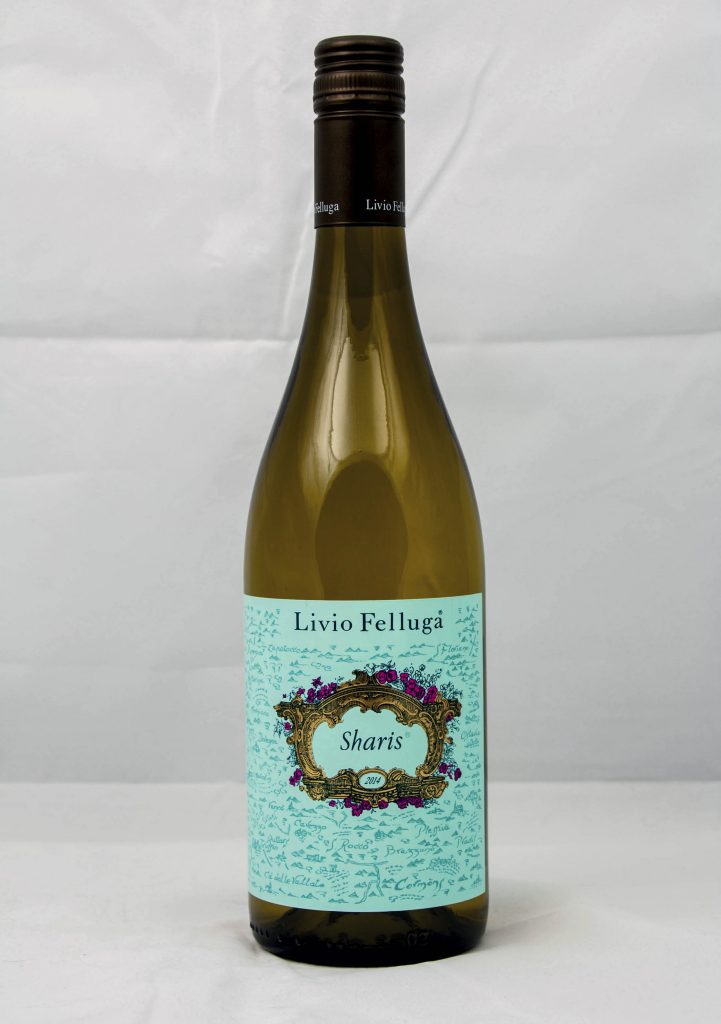 Livio Felluga's vineyards are located across the coveted Collio and Colli Orientali sub-zones within Friuli – which is as good a place as any to start in the region when it comes to growing grapes. Low yields and high quality go on to produce great wines, such as this blend of the local ribolla gialla grape variety with chardonnay (grown pretty well everywhere). The result? Opulence in a glass! Rich, though medium-bodied, it's both floral and fruity.
---
Best Preserved and Jarred Vegetables
Peperoncini Lombardi Curly green chillies in brine
From Jamie's Italian delis
(not available online)
Price £6.50 for 300g
There is, it has to be said, nothing quite like lifting produce straight from the ground it was grown in and taking it directly to the kitchen, but very few of us actually live like that. Going to market for the freshest produce is next best, but in terms of pure nutritional value, there is usually absolutely nothing wrong with using preserved and jarred vegetables. And, let's face it, if we have another summer like 2015, there is no way you are going to be able to grow chillies like this in the UK this year!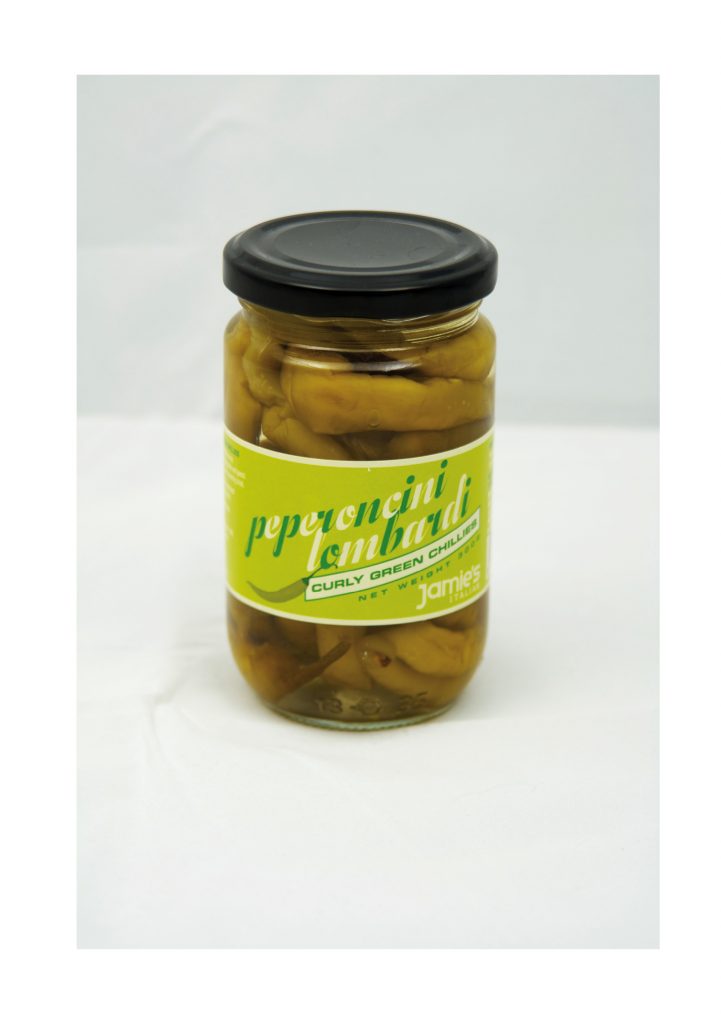 Be warned: these are hot. Not 'blow your head off' hot, but you certainly know when you've taken a bite – eating whole chillies in one go is not recommended! These chillies from Lombardy have a really pleasing sourness to them, making them ideal both as an aspect of an antipasti selection and as a topping for pizza or as an ingredient in a simple pasta sauce. You could try dicing them or even blending them and mixing them with pesto for a pasta dish with a kick, or just chop them up and mix them with fresh tomatoes and slices of salami. Matching them with wine is pretty well impossible. If you're going to have a drink with them, we'd suggest a very dry martini over lots of ice.
---
Best Dried Pasta
Cipriani Pappardelle
From Something Italian
www.something-italian.com
Price £6.45 for 250g
It is believed that the art of drying pasta was brought to Italy via Sicily, by traders from North Africa, who may or may not have stopped off in Greece on their way over. Whatever the truth, the art has been in constant practice for 1,000 years now – and it's working out pretty well…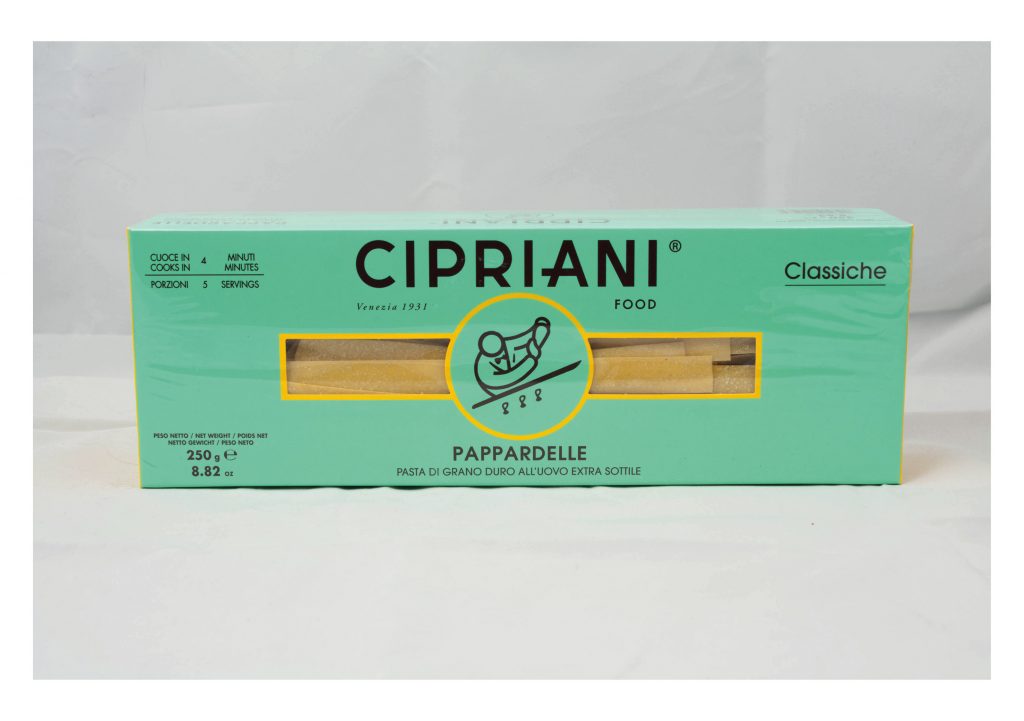 The Cipriani name is synonymous with Harry's Bar in Venice, opened in 1931 by Giuseppe Cipriani using money granted to him by Bostonian Harry Pickering. The family has been serving quality food (and, of course, drinks) ever since, and now has its own food brand. These pappardelle are, quite simply, amazing. They only need a few minutes to cook (well, four, but ensure you don't overdo it), and have a lovely silky texture as well as a firm, though not at all nutty, bite. They hold a sauce perfectly, thanks to a slight 'roughness', and work really well with tomato-based ragù. We tried them with the Cipriani Bizantina sauce. Delicious.
---
Best Red Wine
Carignano del Sulcis Riserva 'Rocca Rubia' 2012, Cantina Santadi
From Great Western Wine
www.greatwesternwine.co.uk
Price £19.95
Yes, it would be easy for us to say 'Barolo' and leave it at there, but we know that what you want from these pages is an insight into Italian wines you might not hear about elsewhere. Unlike some people, we do not review wines according to how much money they spend on advertising, but simply according to how much we like what's in the bottle. And we liked this Sardinian red. A lot. At £20 a bottle it's a snip.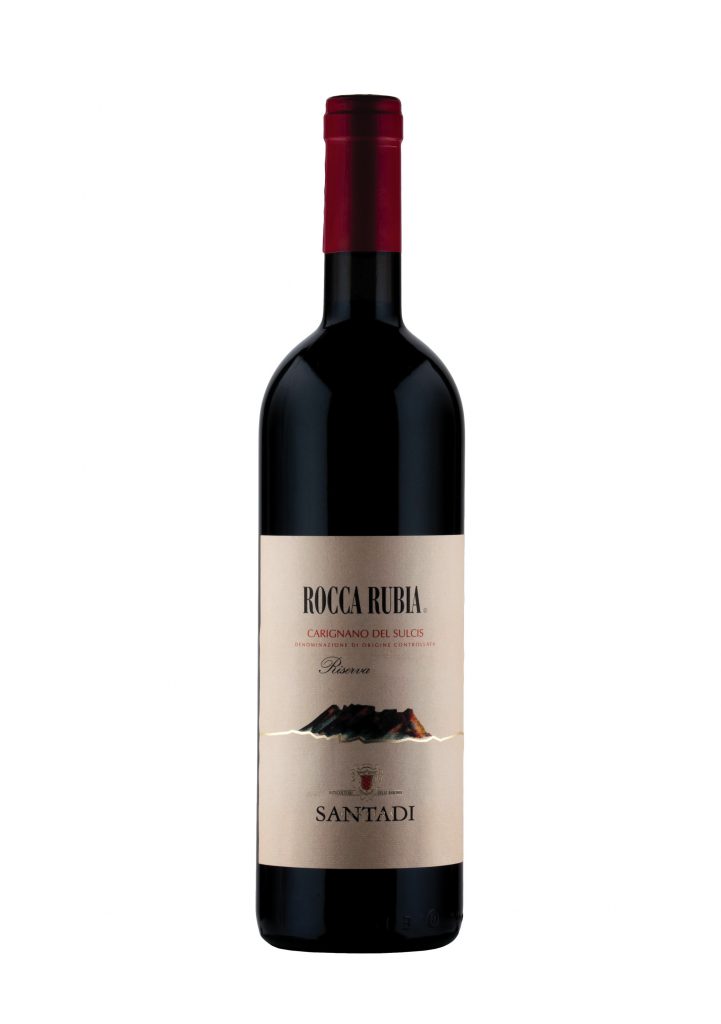 Our favourite red wine from Sardinia? Terre Brune from the Santadi co-operative. But it's expensive (£38 a bottle from GWW). Rocca Rubia is hardly a 'baby brother', more of a maturing teenager, with a rich nose and a creamy palate, an abundance of fruit and a powerful kick. This wine is Sardinia in a glass, and demands to be drunk with traditional Sardinian dishes. Give it a try this summer with suckling pig!
---
Best Grissini
Carluccio's Sandoliva Grissini with olive oil
From Carluccio's stores
Price £2.25 for 130g
Carluccio's have earned an honest reputation now for supplying high-quality produce from selected outlets in their nationwide chain of restaurants. This produce is never cheap – you will often be paying double what you might pay in a supermarket for a comparable item – but the quality is always reliably high. They consistently do very well in our taste tests and these breadsticks were voted best in class as we enjoyed our vermouths at a team dinner late last spring. And, no, they don't advertise with us either. (Though we do get free breadsticks!)
These (reasonably well-priced!) grissini from Carluccio's are every bit what you'd expect them to be. Made with olive oil they're rich in taste and yet have the perfect 'snap' and a perfect crunch in the mouth. They don't taste too yeasty, but have enough power to pronounce them authentic, unlike many of the so-called Italian breadsticks you'll encounter in the supermarket. They taste wonderful on their own, although also work well when used for dipping. Try slow-roasting an aubergine, scooping out the insides, and blending (using a hand blender) with fresh garlic, salt, pepper and olive oil. Alternatively, enjoy with chilli oil or home-made guacamole, if you have a palate for hot tastes! Some of the best grissini we've come across in the UK, and certainly the best in 2015.
---
Best Tinned Chopped Tomatoes
Cirio Chopped Tomatoes Autentico Italiano
From Various supermarkets
Typical price £1.00
If you are starting out learning how to cook Italian, or you feel you have lost your way and you want to get back to basics and build again, you will not go far wrong by reappraising the skill of making a tomato sauce. It is the basis of so many Italian dishes, the length and breadth of the country – not least, of course, the iconic pizza. Now, some people say that the pizza was invented in the United States; that it was actually imported back from the New World to the Old. It was not. It was invented in Naples. But we do, however, have to thank the New World for the base product: the tomato. You can find lots of good ones in a tin, and these work better than fresh in any kind of sauce. Napolina's are very good, as are Tarantella's and those from the Co-op. But these from Cirio are the best, in our opinion.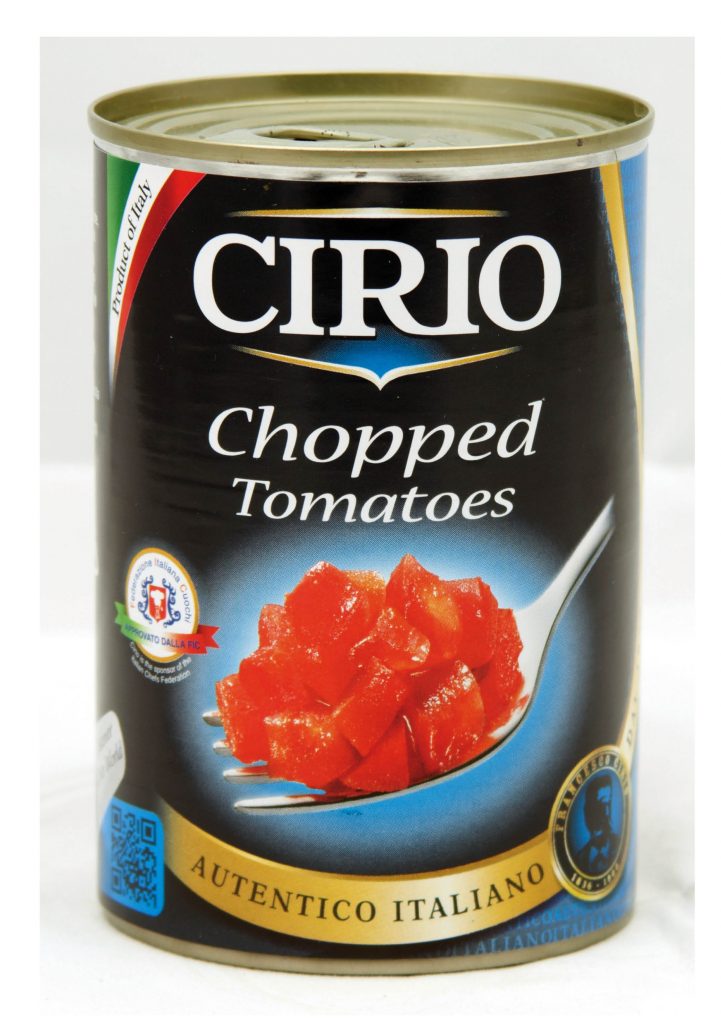 Whereas some tinned chopped tomatoes can be a tad 'mushy', these tomatoes from Cirio have a great definition and provide an initial firm bite. They're sweet, though not overly so, and make a really smooth beef sauce. There's certainly no need to add extra sugar here. We'd suggest that these tomatoes be
cooked over a low heat for a prolonged period, which will help to meld a smoother ragù.
---
Best Rosé Wine
Le Pozzelle, Salice Salentino Rose 2013, Francesco Candido
From Great Western Wine
www.greatwesternwine.com
Price £10.25
We return to the subject of wine… This time rosés (or 'blushes', as they are known to our American cousins). Now, Italy isn't the first country you think of when you think of rosé wines, France is. But, the increasing popularity of white wines like Pinot Grigio, and the advance of stainless steel, has caused Italian producers to be brave and branch out a little, and this has led to the development of a very promising new line. This was our 'Discovery of the Month' last June – just in time for the summer season! – and it represents extremely good value at this price, and there were others too…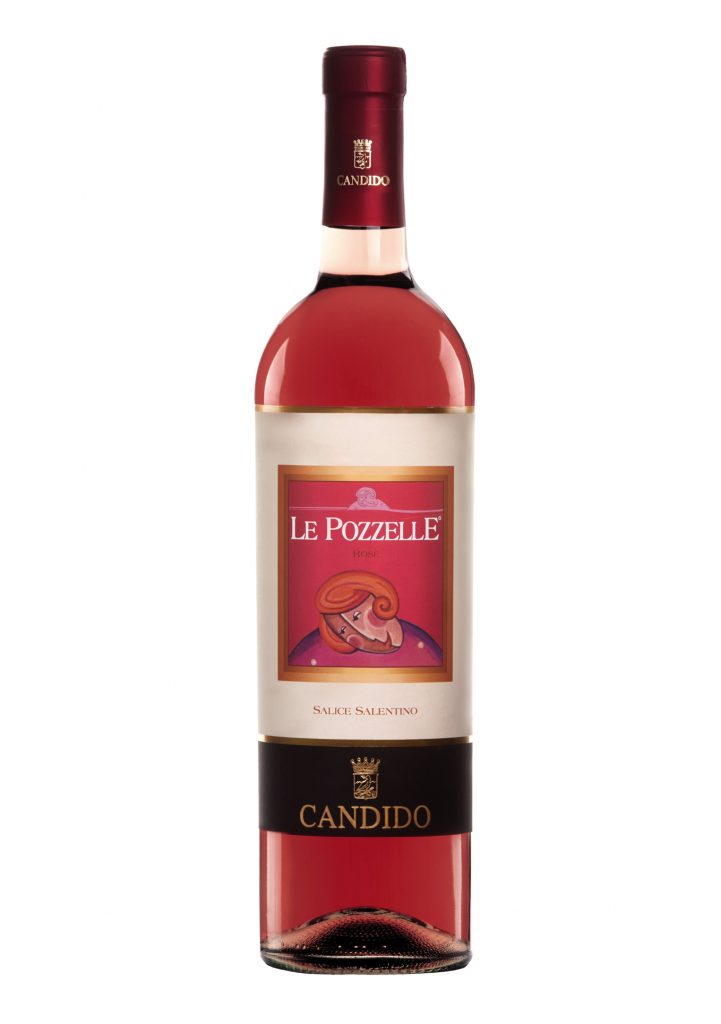 This is another rosé that harks from the Salento area of Puglia where, especially in 2013, the sun was warm and the grapes well ripened when it came to harvest time. This is a rosé wine that is more complex than most. Dry, yes. Crisp, yes. But it also has a richness of character – all succulent strawberry – that betters many of it peers. And at just over £10 a bottle from GWW, this is an absolute bargain. Snap it up!
---
Best Deli
Alessandro's, Derby
We are always happy to hear when a new Italian deli crops up, and we will always try to support independent entrepreneurs bringing the best of Italy to the UK. Take a bow, Carol Phillips!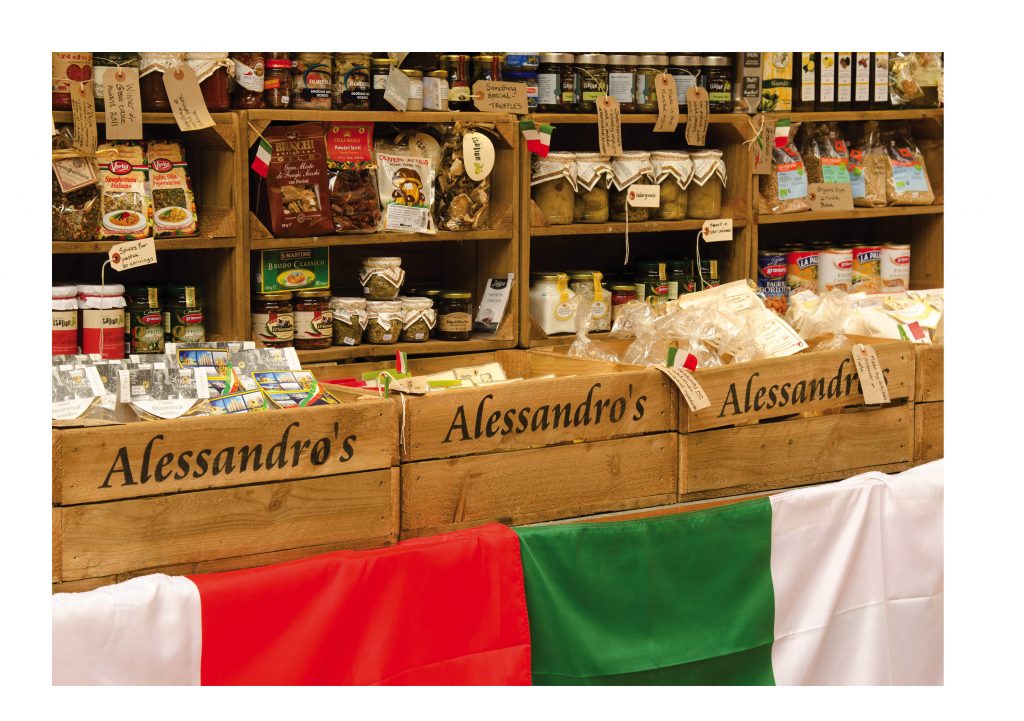 When Carol Phillips was made redundant, she decided to take the plunge and follow her heart by "bringing a little bit of Italian sunshine to Derby". Following advice from Abruzzo locals, she researched and selected products from small producers, all of whom she knows personally. "Our
pasta comes from a tiny Abruzzo family producer based in the mountains there," explains Carol. "They've been making pasta for three generations and there are only three people who do this!" She also stocks a selection of jams and honeys from the village of Giuliano in a very green part of the region, famous for its cherry festival in the month of June. Other specialities include some large mortadella, caciocavallo, and other niche cheeses. She has an ever-growing clientele of foodies, including some of Derby's well-established resident Italians, all of whom visit her stall at the
historic Victorian Market Hall on a regular basis. "We're really popular," she says, "so we must be doing something right."
---
Best Supermarket Margherita Pizza
Marks and Spencer Woodfired Margherita Pizza
From Marks & Spencer Food Halls
www.marksandspencer.com
Price £4.00
No, we don't always cook five-course meals from scratch. Sometimes we get a pizza in… We shop around though, to see what's best. And, currently, we think this one is.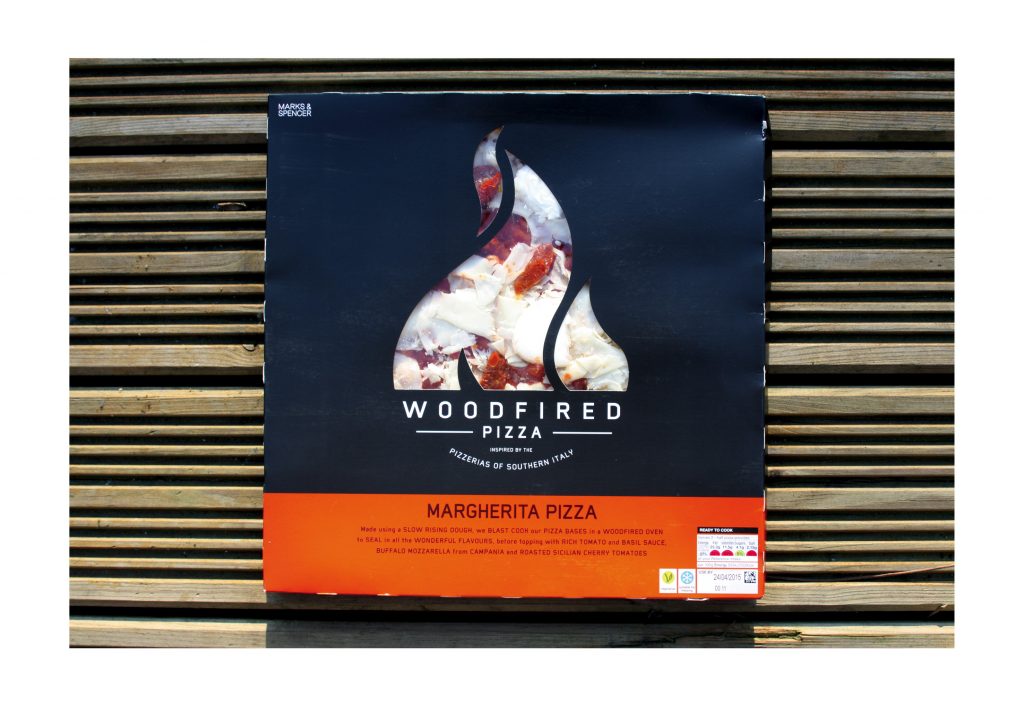 If you could make a pizza at home as good as this then you'd be doing well… This is as authentic as it comes, utilising a slow-proven dough that's been cooked in a wood-fired oven, and topped with genuine quality mozzarella cheese from Campania, a delicious tomato and basil sauce, and garnished with sun-dried baby tomatoes from Sicily. Yes, it combines to form a bit of a mish-mash of Italian regions, but the result is quite simply superb. Once cooked, the base is light and crisp, the sauce is powerful though not overwhelming, and the cheese – well – this is the best we've ever tasted on a supermarket pizza. We're not big fans of sun-dried cherry tomatoes in the Italia! office (we prefer the more traditional plum), but the ones that top this pizza are sweet and succulent. Top notch.
---
Best Dessert Wine
Torcolato 2011, Maculan
From Berkmann
www.berkmann.co.uk
Price £22.50 for 35cl
As we were making the December issue of the magazine we were, of course, looking forward to Christmas and those special treats we really only enjoy at that time of year. Time to taste some dessert wines then… Now this is something the Italians do truly excel at, whether it be sweet white wines like this one, or even sweet reds, using the recioto method. There are even sparkling sweet wines, and not just for their novelty value either. Any dessert wine tends to be a little stronger than your regular wine, and it was Christmas (almost), so please forgive us for not retaining all our tasting notes on these…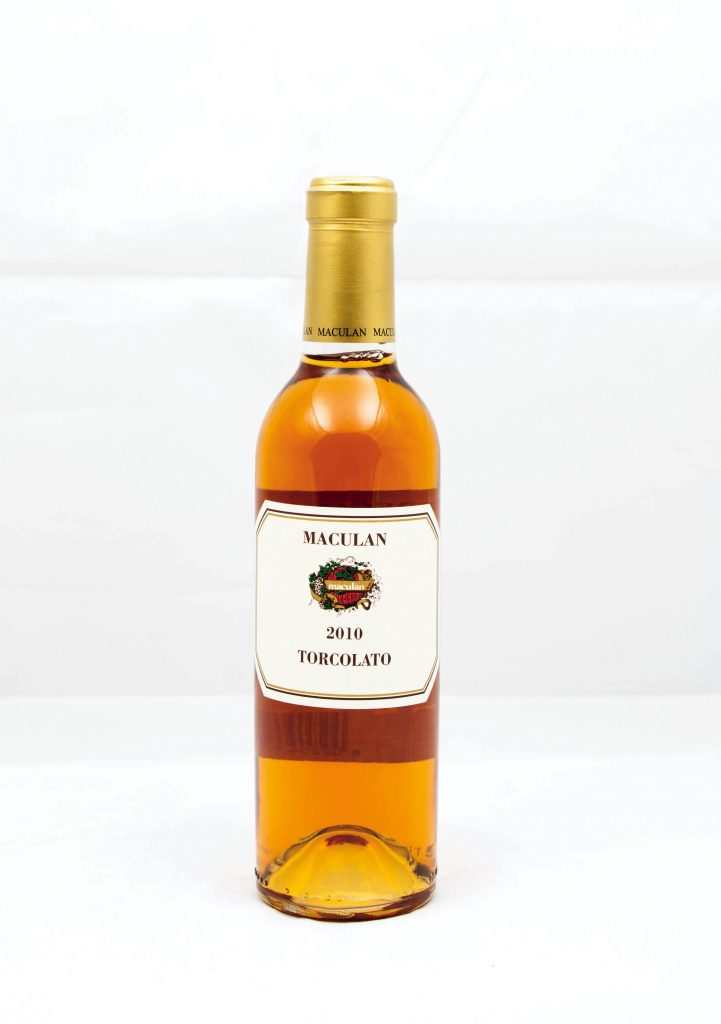 Vespaiola isn't a grape variety that many would have heard of, and yet it thrives in the Veneto as long as it's treated with respect and isn't expected to produce large yields. The Torcolato from Maculan is made with 100 per cent Vespaiola, and it's an absolute gem of a wine. It has an intense aroma of honey and orange blossom, and an abundance of tropical fruit in the mouth. But it's this wine's balance between sweet and dry that makes it. It's a rare dessert wine where you could drink the bottle.
---
Best Online Deli
Fratelli Camisa
Fratelli Camisa opened their first delicatessen in Berwick Street, Soho, in 1929. They were among the first people to import fresh Italian products to the UK. Originally they catered to the local Italian community but as demand for traditional authentic food grew, so did the business.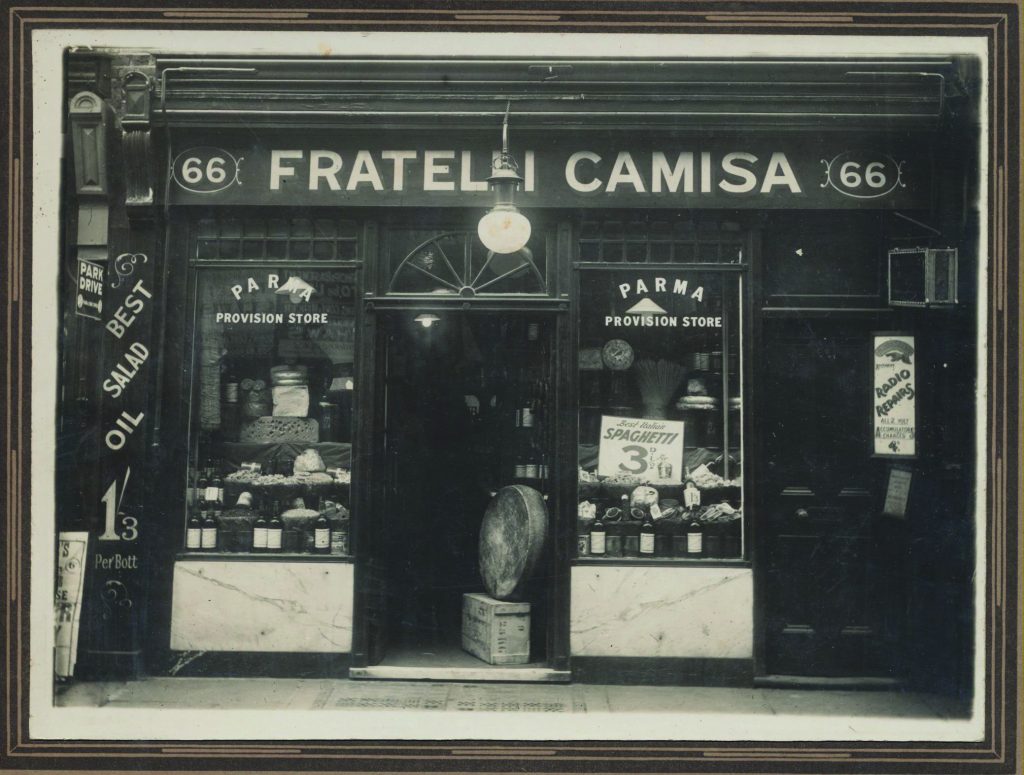 Fratelli Camisa continues to be a family-run concern that has grown from the first shop into a nationwide distribution network. Now based in offices and a modern warehouse in Waltham Abbey, the company maintains the tradition of delivering a full range of deli products, salame, cheeses, fresh pasta and ambient goods. Fratelli Camisa use local contacts and knowledge, built up through generations, to source wonderful artisan foods that you won't find anywhere else. Over 90 per cent of lines are imported exclusively by Fratelli Camisa from small, family-run businesses in the Italian countryside. Each item on the Fratelli Camisa site is individually sourced and quality checked. Fratelli Camisa's customer commitment is to provide a first-class service, from the moment your order is received to when it is delivered to your door. Fratelli Camisa staff have an in-depth knowledge of the specialist food market and pride themselves on providing a service that delivers high-quality gourmet foods direct from the producer to you at realistic and competitive prices.
---
Best Sweet Treats
Gianduiotti Milk & Hazelnut Chocolates
From Carluccio's stores
Price £5.95 for a small bag, or £10.95 for a larger box
We round off as we should with some chocolate. It may be that you are denying yourself at this time of the year – and we would commend you for efforts, but surely that doesn't mean you can't buy a little bag of these from Carluccio's and keep them safely, out of temptation's way, in the back of the cupboard. Come on! What's the worst that can happen?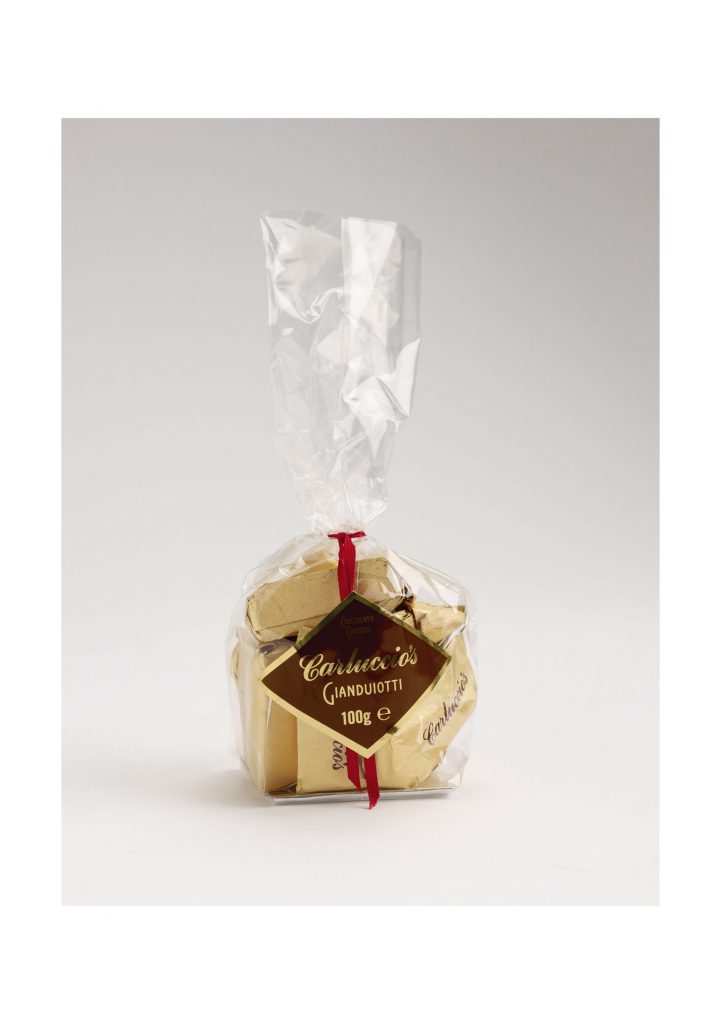 The very finest quality chocolate is combined with Piedmont's famous hazelnuts – ground to a paste – and piped out through a triangular nozzle to form what are known as Gianduiotti. Dating back to Turin during the 19th century, these are deliciously rich and smooth with an almost creamy texture. The combination of nut paste and chocolate is quite intoxicating, in this instance with a very fine balance of flavours – neither too 'chocolatey' nor too 'nutty'. They're absolutely perfect with a strong after-dinner espresso, though can equally be enjoyed on their own. If you're feeling indulgent, then sample with a chilled glass of Vin Santo. No, they're not cheap, but this is Italian chocolate at its best.
Tags:
2015 Italia Taste Awards
,
Awards
,
Balsamic vinegar
,
Carluccio
,
food
,
Fratelli Camisa
,
Marmorelle
,
pizza
,
Taste
,
Taste test