A good panettone can make Christmas in an Italian household. Notoriously difficult to make at home, most are bought ready made. We taste some high street examples…
Whether you consider panettone to be a cake or a bread – strictly speaking it's a sweet bread – the origin of this traditional Christmas and New Year's treat is based in Milan and it is considered something of a symbol of the city. If made properly, where the dough is subjected to three rises so the bread is tall, panettone takes a long time to make – at least a day, typically – and so many buy pre-made panettone, boxed and often beautifully presented and considered an ideal gift.
As panettone has gained in popularity outside of Italy, especially in the UK, examples of this delightfully light and airy bread have started to appear in our supermarkets and delis. Traditionally they are large, at around 1kg apiece, but more and more stores are selling more modest-sized breads – ideal for two, rather than a large extended family! Try either type with flavoured creams (some folk hollow out a portion of the middle and fill it with whipped cream ) and gelato – and always serve with a chilled glass of prosecco.
Editors Choice
Carluccio's Panettone al ChoccoLato Carluccios choc panettone
From Carluccio's
www.carluccios.com
Price £16.95, 1Kg
Although a traditional panettone is made with candied peel, raisins, butter and flour it's becoming increasingly common to encounter deeply rich chocolate varieties. This one – at a full 1kg – from Carluccio's stores (and online) is fantastic. It has a dense though extremely moist texture, and is very chocolatey indeed (it's studded with a combination of milk and dark chocolate pieces). We tried it with both a Cartizze (sweeter) prosecco and then toasted with milky coffee, and it suited both really rather nicely indeed!
VERDICT *****
Denser and softer than a traditional non-chocolatey bread, this is nonetheless delicious and makes for an interesting change.
………………………………….
Arden & Amici classic panettone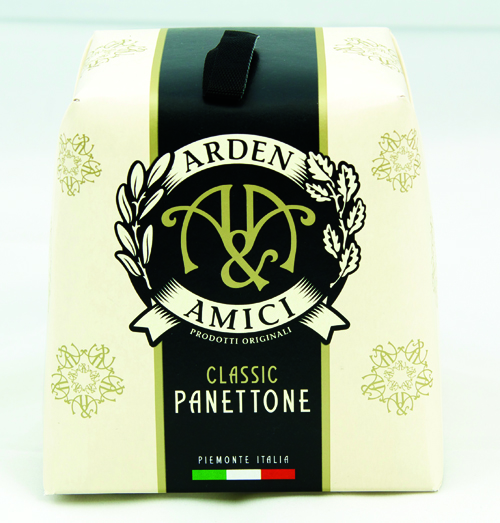 From Waitrose
www.waitrose.com
Price £2.70, 100g
This is a 'mini' panettone, ideal for one (if you're particularly hungry!) or to share with another. It's richly sweet, very buttery and has a particularly dense structure and texture. Fruity, but not overly so, it contains a scattering of raisins. Oddly, it tastes slightly alcoholic, though actually no alcohol is added in its production. A solid though hardly exceptional choice.
VERDICT ***
Don't let its size fool you – there's plenty enough for two to share with this cake.
………………………………….
Panettone al prosecco
From Marks & Spencer
www.marksandspencer.co.uk
Price £10.00, 500g
Panettone is traditionally served slightly warmed through with a glass of chilled prosecco. Here in this Marks & Spencer offering the two are combined, with a deliciously moist cake laced with Italian fizz from the Veneto. Another rich and buttery example, it nonetheless has a melt-in-the-mouth texture. A mid-sized bread, it will serve about eight people.
VERDICT ****
Combining classic flavours in one, this is a rich and fruity cake with a kick.
………………………………….
Il Panettone di Una Volta, Classico, Scar Pier
From Puglia Shop Online
www.pugliashoponline.com
Price £12.99, 1kg
This is about as Italian as panettone comes – a real traditional example with a dense yet light texture and lots and lots of complex fruit flavour including candied orange and citrus peel as well as the usual sultanas, which are sweet and intoxicating. Plenty of fresh egg is used in its making and this, combined with the butter, makes for a divine panettone.
VERDICT *****
An authentic and very traditional panettone sure to grace many an Italian table.
………………………………….
Sainsbury's  Mini Panettone
From Sainsbury's
www.sainsburys.co.uk
Price £1.50, 100g
If you don't want to over-indulge this Christmas, and you want to keep your costs down, you can still enjoy the  experience with this 100g bread from Sainsbury's. Just because it's cheap doesn't mean it lacks in quality. It's buttery and tastes quite rich and is peppered throughout with raisins and lovely pieces of candied orange peel. Perfect for you and your partner.
VERDICT ***
There's no reason to miss out on your panettone with this small and well-priced bread.
………………………………….
Arden & Amici chocolate chip panettone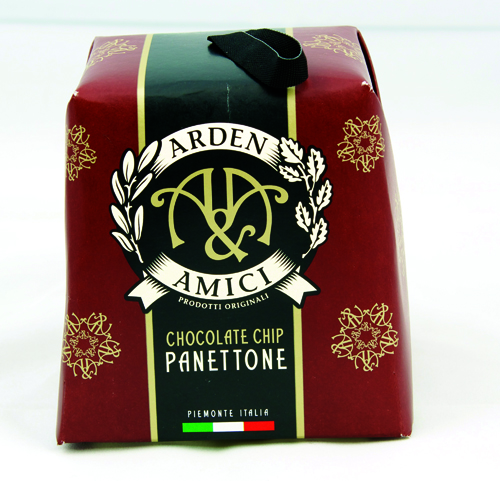 From Waitrose
www.waitrose.com
Price £2.70, 100g
There's a powerful aroma of chocolate and spice when you open the second of the 'mini' panettones we're tasting by Arden & Amici. And when you cut into this dense little bread/cake it's obvious why. There's a really generous scattering of dark chocolate chips, effectively replacing the raisins and candied peel found in 'plain' breads. It's rich but not overpowering.
VERDICT ****
If you want a chocolate panettone but don't need a big one, this is the way to go.
………………………………….
Carluccio's Panettone
From Carluccio's
www.carluccios.com
Price £16.95, 1kg
Although we preferred the chocolate version from Carluccio's, this was also superb, with high-quality ingredients – especially the delicious candied peel – and a wonderfully light texture. It's quite the opposite of the chocolate version in fact, and will appeal to traditionalists. We found it went extremely well with vanilla or even pistachio ice cream – and prosecco, of course!
VERDICT *****
A very traditional large panettone and very fine, if rather expensive.