If you didn't love Jamie Oliver already, you will now, his plan to help victims of the earthquake in Amatrice is brilliant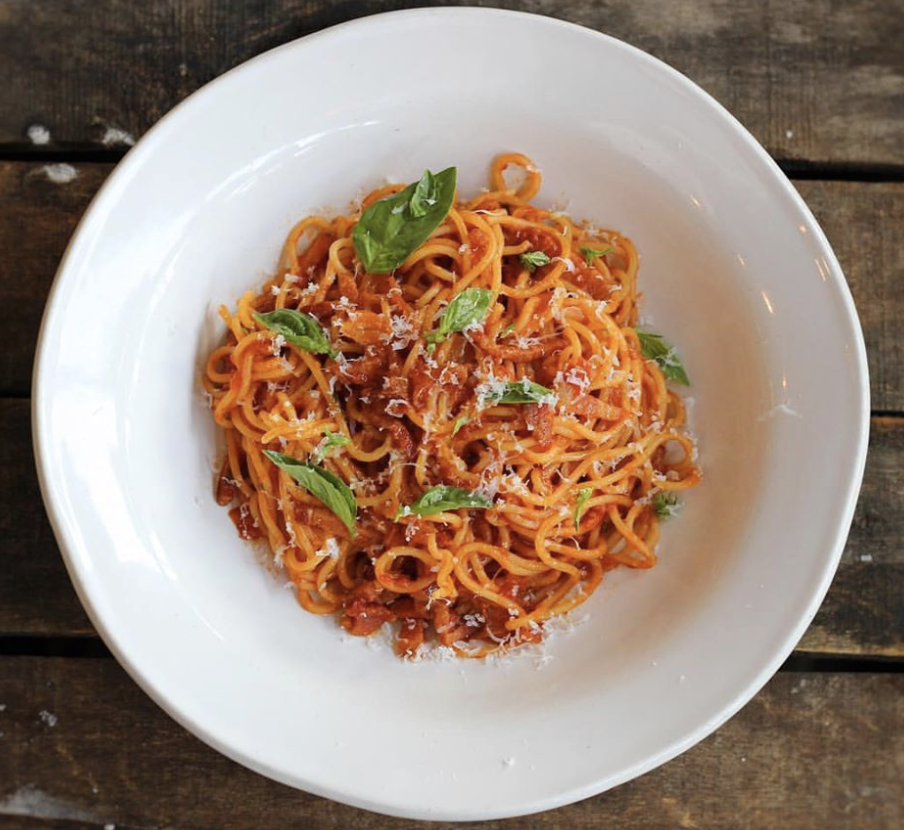 This article was originally written by Daily Mail
The UK's favourite chef Jamie Oliver is encouraging the nation to follow him in making donations from the sales of his classic pasta dish which comes from the Italian town that was devastated by the earthquake.
Go to any Jamie's Italian branch across the UK and look to the special board to find the famous Pasta Amatriciana dish.
From every dish that is sold £2 of that will go towards the Italian red cross. The meal consists of spaghetti in a tomato sauce with pork cheek and pecorino cheese, get there quick!
The earthquake hit 6.2 magnitude and the beautiful town was destroyed, killing 292 and injuring 400.
'This is going to go on for months, and I think we can raise thousands and thousands  and thousands of pounds,'

– Jamie, 41, said in a Facebook Live video last week that has been viewed over 1.5million times.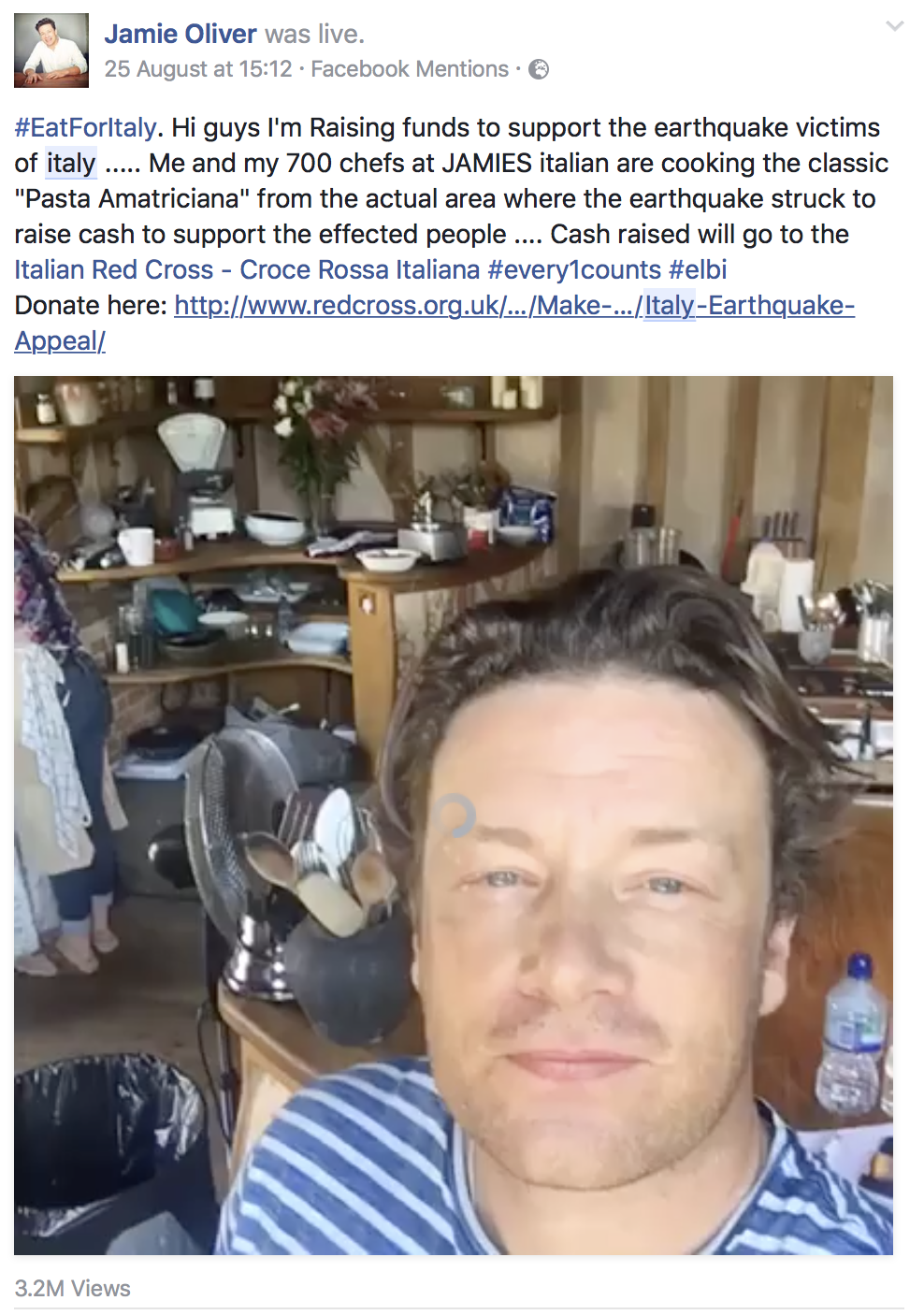 The idea came from Paolo Campan, food blogger, who launched a campaign in partnership with 600 restaurants who are raising money from the sales of the pasta dish.
In Jamie's video he calls British restaurant owners to follow his lead and do the same as so many others are already doing this in Italy.
Sadly, Amatrice was meant to be holding its 50th annual food festival celebrating the 'spaghetti all'amatriciana' dish before the devastating earthquake.
Now, the donations will help to fund the continuation of the rescue mission by the Italian Red Cross. The money will go towards treating families for injuries and it will help volunteers provide food and comfort to those who have been impacted by the earthquake.