Olives, bread and wine form the 'Trinity of the Table' in Tuscany, and there is an impressive supporting cast behind them too. Wanda Djebbar explains just what it is that makes Tuscan cooking so good…
With the region's great agricultural heritage, it is not surprising that Tuscan food is strongly linked to the land. Most Tuscan dishes are not 'refined', in either sense of the word. La cucina toscana is peasant food of ingenuity, made with unrefined, natural foodstuffs raised, grown, foraged or fished in Tuscany.
So what foods are essential to the Tuscan table?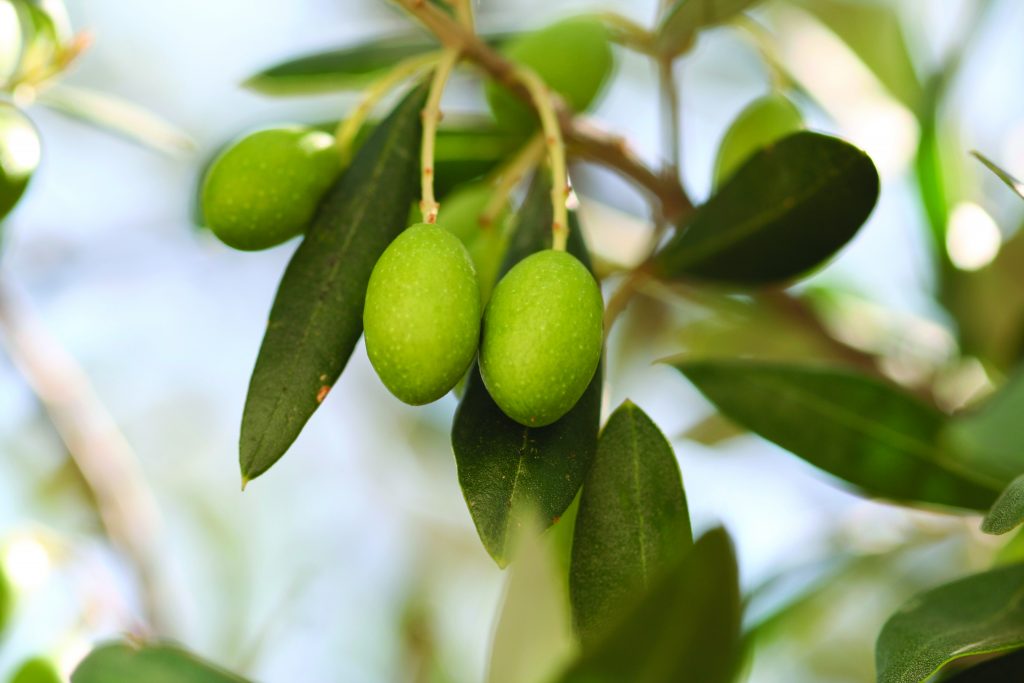 Olives
First has to be the emblematic olive, and especially the oil it produces. It is impossible to overstate how fundamental this is to Tuscan food. First-pressing, extra-virgin olive oil is not a 'cooking medium', nor something reserved for salads. It is an ingredient that contributes much to the flavour (and nutritional goodness) of the dishes it is used in. There are precious few Tuscan dishes in which oil is not used.
Traditionally, even sweet dishes often used oil rather than butter, and the simple sweet treats such as cenci and fritters were fried in oil. The olive-oil pastry of sfratti from Pitigliano, surrounding the walnut and honey filling, is a delicious example.
From the base for frying – the soffritto – to the joys of newly pressed oil being poured (not 'drizzled') over a hot toasted bruschetta; from the dip for early raw vegetables in pinzimonio to the 'benediction' of oil over beans or soup, and warm, oil-bathed schiacciata bread coming out of the oven, Tuscan oil is essential.
The principal varieties of olives in Tuscany are frantoio, leccino, moraiolo, correggiolo, pendolino and the olivastra seggianese, of Monte Amiata. But olive groves are seldom single-variety; it is the judicious mix of varieties that contributes to the unique taste of Tuscan oil. Tuscan olive oil should be rich and fruity with herbaceous notes, a distinct artichoke flavour and a peppery aftertaste. Always take the opportunity to taste small producers' oils – each area and each year will see subtle variations.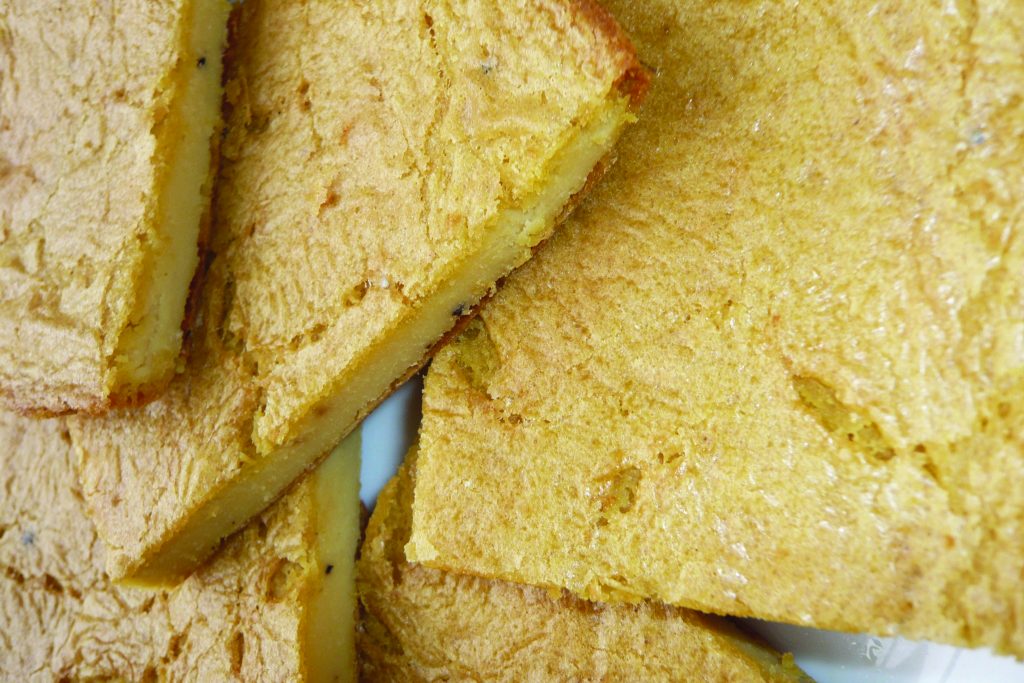 Bread
Next must be bread, something you will meet at every meal – indeed, in one form or another it often was the meal! From bread moistened with wine or milk for breakfast to dishes such as summer staples panzanella (tomato and stale, soaked bread salad, heavy on the oil) or pappa al pomodoro (stale bread and tomato soup), bread was never ever wasted. As stale bread grated into crumbs it enriched and thickened dishes and was even served with pasta as pici con briciole.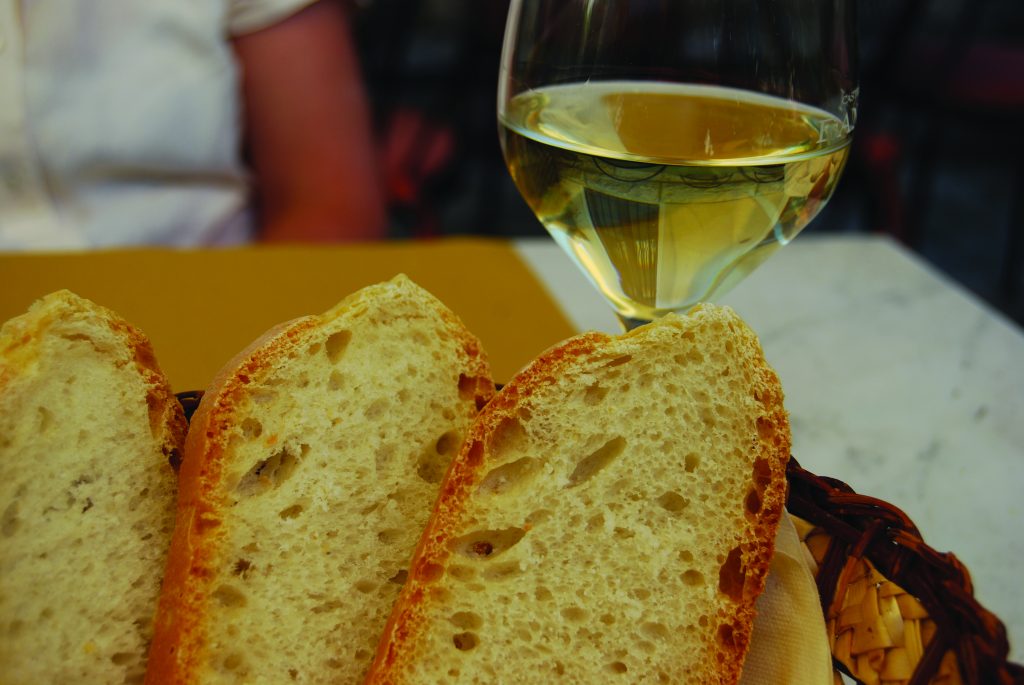 Soups invariably come served over a slice of bread, stale or toasted. Crostini are the archetypal Tuscan appetiser. The other typical antipasto of cured meats is said to be one of the reasons for Tuscan bread being unsalted. Who wants slices of already well-salted prosciutto toscano or capocollo served with salty bread?
If you want salt in your bread then buy (or make) some good Tuscan schiacciata, well-oiled and with salt flakes on top. You may even find one of the now rare versions with ciccioli, little fragments of crisped pork (from rendering the fat).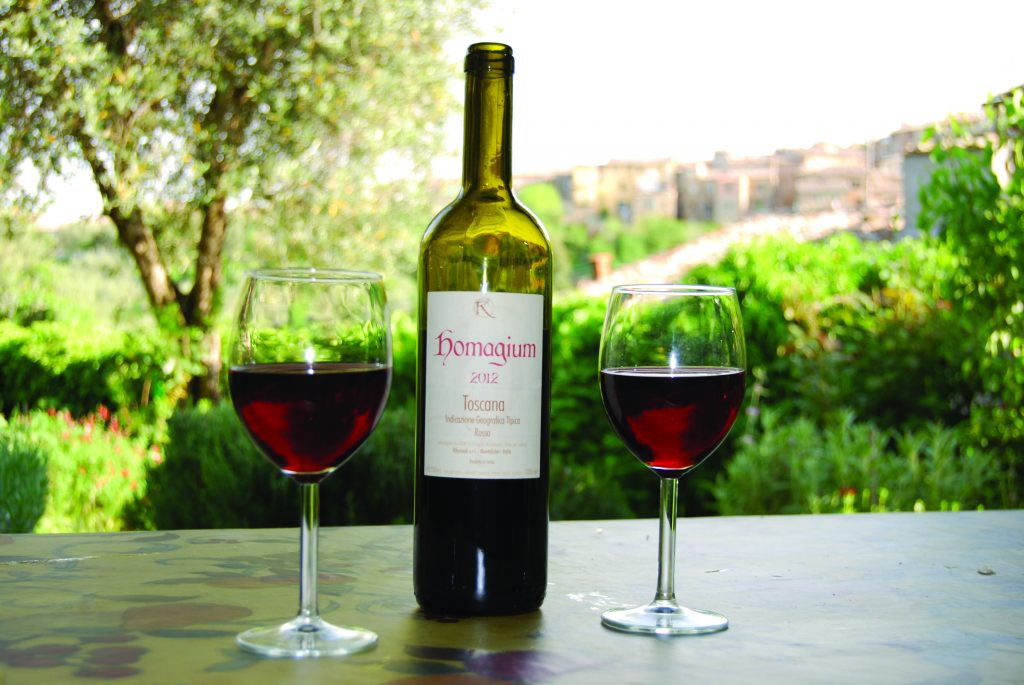 Wine 
The third item making the Tuscan triumvirate of taste is not a food but a drink, though it too has been fundamental to the diet of people living in Tuscany for millennia.
Eating without wine is alien to Tuscan tradition. The wine may be watered down to become acquerello and drunk sparingly, but it will, one hopes, still be a genuine, unadulterated wine from grapes grown nearby. And it will be good wine. Given that some parts of Tuscany are favoured with some of the finest growing conditions a grapevine could hope to meet, and that wine-making expertise has had several millennia to evolve here, it should be!
Grains
As well as wheat for bread, other grains play a part in what you will eat in Tuscany. Farro (emmer wheat) is enjoying a revival and you will certainly find zuppa di farro e fagioli (emmer wheat and bean soup) and insalata di farro (emmer wheat salad) on menus again.
Granturco is maize, which, while not being as ubiquitous as it is in the northern 'polenta belt', is definitely used as human food, and is not just for the fowl. There is in fact an old recipe for gnocchi di polenta that you may be lucky enough to find – this is a tasty, traditional levafame ('hunger reliever').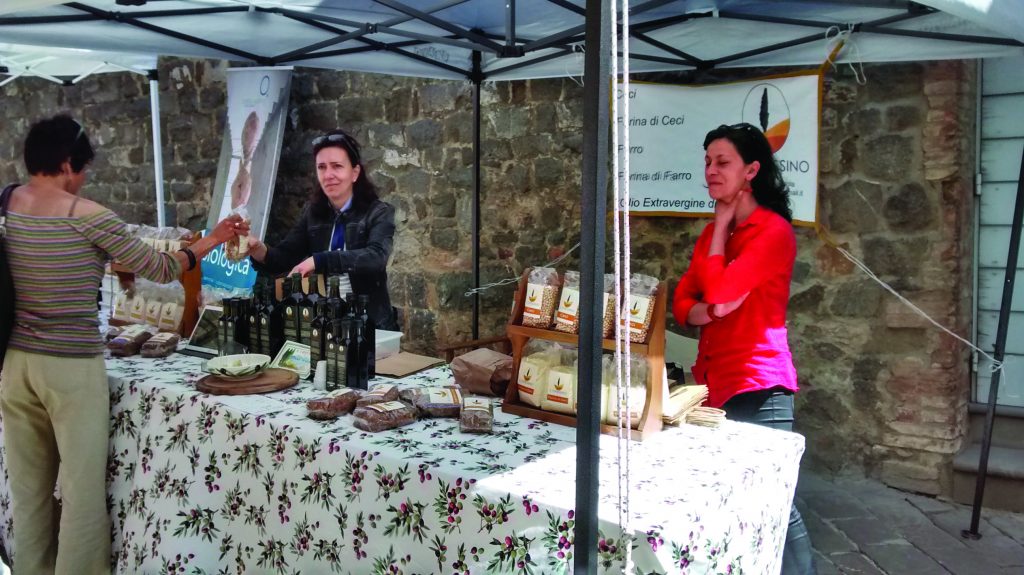 Beans
Not for nothing are the Tuscans known as 'Bean Eaters'. The bean was probably the main source of protein in the diet of ordinary people until the post-war period. The memory of fagioli al fiasco, beans cooked overnight in a flask in the embers of the wood fire will still bring a smile to Tuscan faces.
There are a number of heritage varieties of bean available here, from the small, yellowy sorano (DOP) to the near-extinct fagiolo della montagna from Amiata. The beautiful borlotto is also much prized and is often used interchangeably with cannellino-type beans.
The Wild Harvest
Tuscans use the outdoors as a dispensa (pantry). They are ardent foragers, formerly by necessity and now by choice. "Andiamo cercare funghi" – "Let's go looking for mushrooms" – is a phrase that makes Tuscan eyes light up. Fungi are still the favourite thing to forage for, but look out for willowy wild asparagus, chestnuts, juniper, capers, fennel, various berries and ingredients for that spring favourite, insalata di campo. Often served with hard-boiled eggs, small, fresh leaves wake up the taste buds after winter!
Game is another part of the much-prized wild harvest. Pheasant, venison, hare and wild boar all have traditional dishes and products – try the wild boar salame.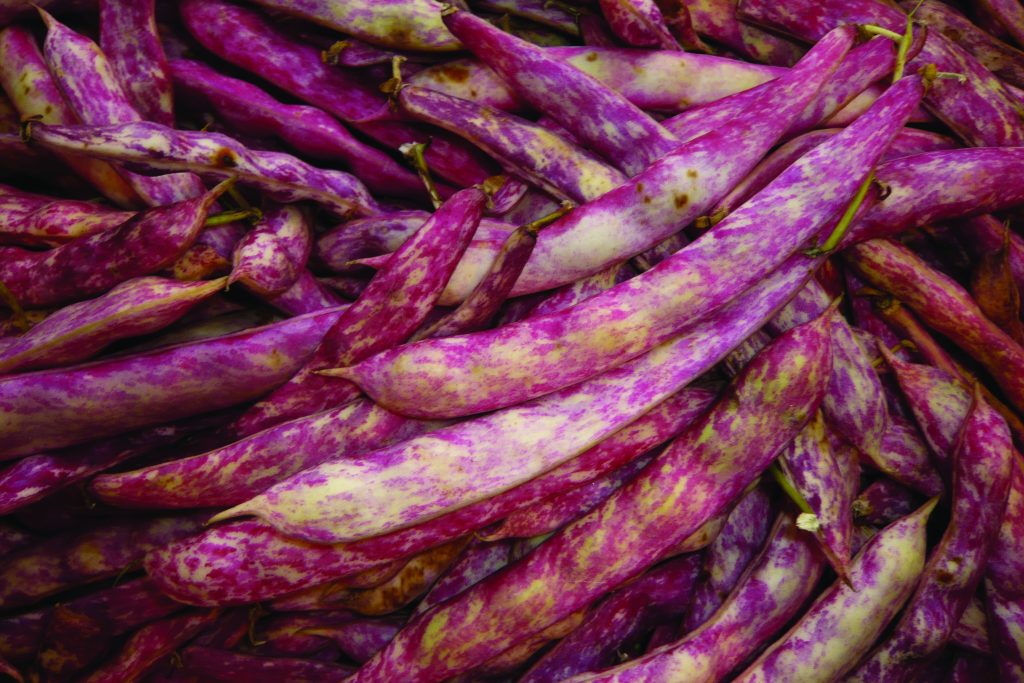 Fruit and vegetable
Verdure e frutta, (vegetables and fruit), the produce of the orto, kitchen garden, have always played a vital part in Tuscan cooking. Up until the last half century, meat was only an occasional visitor to the average Tuscan plate. Each seasonal vegetable or fruit is given due consideration when it arrives fresh from the plant. From the simplest tomato salad to the tiny, raw broad beans served with young pecorino cheese, from raw artichoke salad or sformatino of asparagus to wild greens, saltato in padella, seasonality and freshness is all.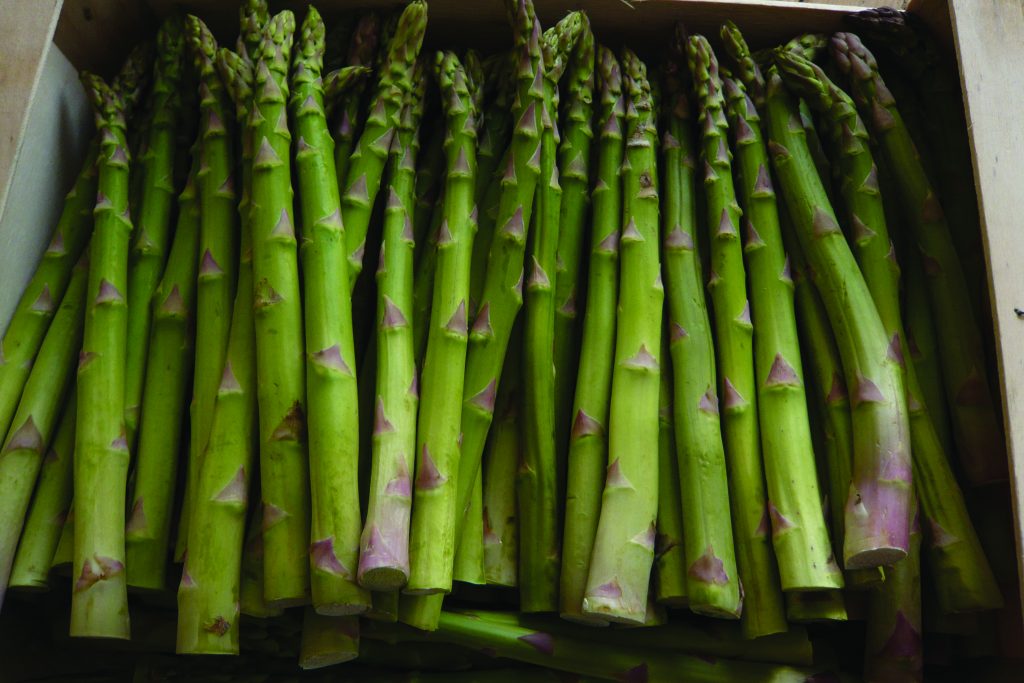 Both sformatino (a type of soufflé) and frittata (slow-cooked omelette) demonstrate the Tuscan love of young seasonal vegetables – artichokes, peas, broad beans, asparagus, cardoon, wild greens and zucchini all play starring roles.
Respect for onions can be seen by the survival of various heritage varieties and such dishes as stuffed onions, and the glorious carabaccia, onion (and bread!) soup.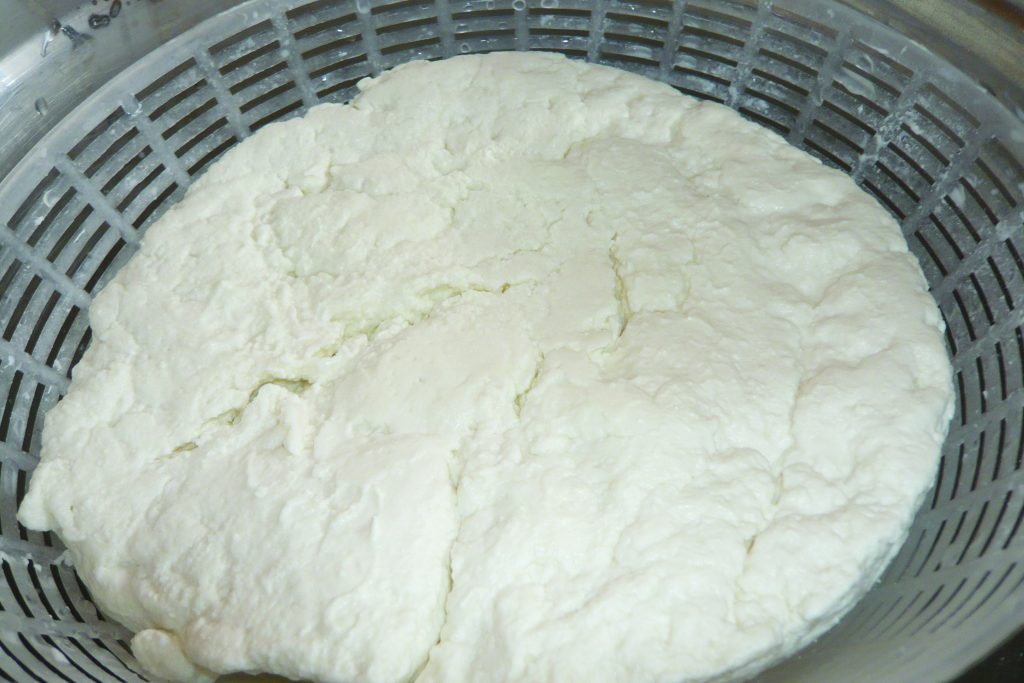 Pecorino and Ricotta
Pecorino and ricotta are staples in the Tuscan kitchen. Farming was mixed and most farmers had a few milking sheep, whose milk they preserved by turning it into cheese, sometimes using a vegetarian rennet made from artichokes. The pecorino made by the massaia (farmer's wife) represented a source of income when sold at markets, so it was used sparingly. Pecorino can be aged and matured in various ways. Olive-oil sediment, tomato paste, walnut leaves, hay and even wine pressings are just some of the traditional ways of maturing the cheeses.
Pici cacio e pepe is a delicious example of how pecorino is used to best advantage. It should also be the cheese element in any besciamella (béchamel) for a light-as-air fresh lasagna, with asparagus or pumpkin, or scattered over pici all'aglione and other non-fish primi piatti.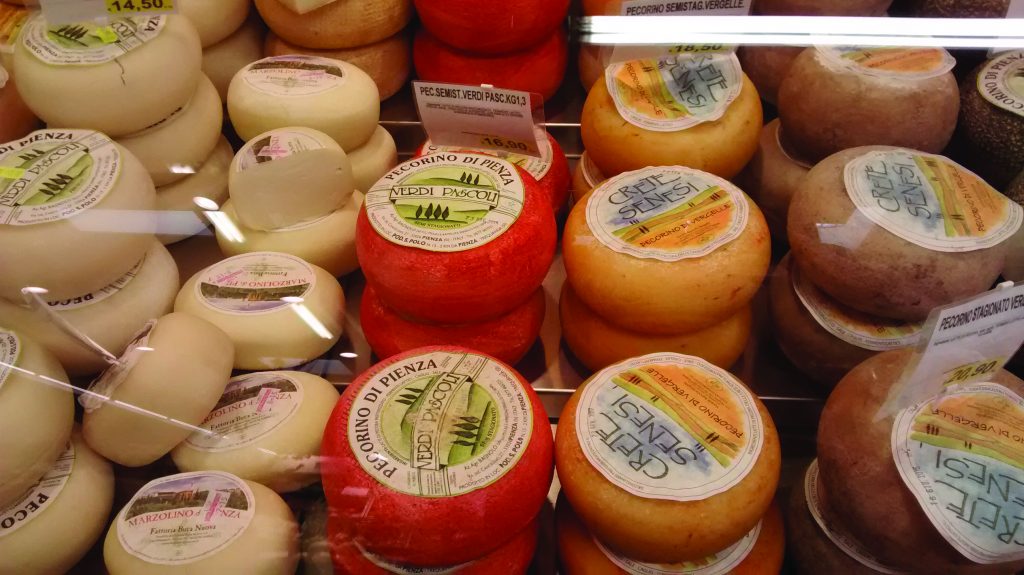 Nowadays, pecorini also come into their own on the cheese board. Do not pass up the opportunity to try the range of ages and flavours often now served with some of Tuscany's exceptional raw artisan honeys such as corbezzolo (strawberry tree) or edera (ivy!). You may even be lucky to find a gelatina (jelly) of Brunello or Chianti wine to go with the cheese.
Ricotta, skimmed-off and re-boiled whey, is a much-used by-product of cheese-making. It is used abundantly (it needs to be used up quickly while still fresh) in everything from sweet cakes such as torta di ricotta e pinoli (ricotta and pine nut cake) to savoury pies and pasta fillings such as the tortelli alla maremmana, a ricotta and spinach parcel recipe originating in the Maremma.
Farm-fresh ricotta on a slice of bread sprinkled with salt or sugar makes a good breakfast or merenda (snack), while the best (that is the freshest) ricotta in a small bowl, drizzled with best raw honey, is a perfect no-work pudding. And if you find necci (chestnut-flour pancakes) on the menu stuffed with ricotta it would be a mistake not to sample them.
Wood
You may think that suggesting legna (wood) in a list of Tuscan food is very strange. I would contend that it is not! Wood as a cooking fuel gives many Tuscan dishes an extra dimension and flavour. A forno a legna (wood-fired oven) or food cooked alla brace (over wood embers) or a dish cooked in a cucina economica (a wood-fired cooking stove) all give different, ancient qualities. All are still used in Tuscany and worth seeking out. Do not imagine that all wood is the same, either. You will be firmly told that different woods give different effects and flavours. From the broom bushes or olive twigs that one uses to start a wood-fired oven to the (holm) oak or olive wood that go to make embers for a bistecca alla fiorentina, wood matters!
Truffles
Truffles! After emphasising the 'waste not want not' ethic of Tuscan cooking you might think that tartufi are out of place. Not so. They are, after all, a naturally growing, seasonal foodstuff. However, you are unlikely to find one for yourself and will have to rely on a trusty tartufaio who knows the woods like the back of his hand.
San Miniato and San Giovanni d'Asso are both places with serious truffle traditions and reputations. Look for a simple dish of tagliatelle al tartufo, or a risotto or steak with a truffle shower over it; scrambled eggs will be transported to a higher plane, as will an omelette. Indeed, being simple, seasonal and honest, the truffle is quintessentially Tuscan. These qualities are the hallmarks of the Tuscan kitchen.
Tags:
bread
,
food
,
Food Guide
,
Gourmet Guide
,
olives
,
Tuscany
,
Wine