Puglia boasts a multitude of delights for foodies, and the town of Brindisi is an ideal destination from which to explore them! Here's why…
Photos by iStock and Fleur Kinson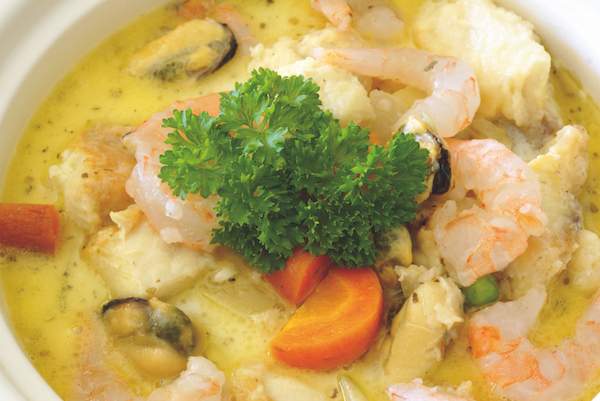 1 If you're in Puglia, the vibrant food culture of Brindisi is one to savour. With its natural harbour, Brindisi has long been an important stop on trading routes to countries around the Mediterranean, as well as further afield to India, the Middle East and Japan. Thanks to this frequent contact with faraway cultures, the cuisine of Brindisi incorporates exotic flavours and spices. Don't be surprised to see dishes such as curried prawn risotto or anchovies marinated with star anise and juniper on the menu.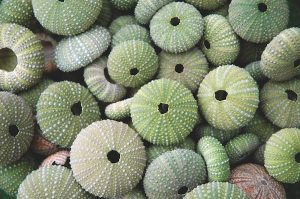 2 The food here celebrates its close links to the sea. Look out for sea urchins (ricci), oysters (ostriche) and grouper or stone bass (cernia), cooked and served simply or combined in the typical fish soup ciambotto. Also try tiella, a baked dish of rice, potatoes and mussels, similar to Spanish paella.
3 Olive groves are plentiful in the countryside surrounding Brindisi, and are used to create many high-quality olive oils, including the DOP Collina di Brindisi. Make sure you browse the shops for a bottle of locally-produced liquid gold to take home.
4 Brindisi Rosso is perhaps the most popular local wine. Made from the Negroamaro and Malvasia Nero di Brindisi grapes, it is an intense, velvety red. If you prefer something lighter, opt for a glass of chilled Brindisi Rosato, a light, fruity and refreshing rosé, again made from the Negroamaro grape.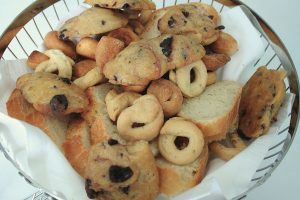 5 Try the street food from the many stalls around the city selling snacks like fritte (pitta pockets filled with mozzarella and tomatoes), focaccia and rustici (pastry parcels packed with cheese, tomatoes and spinach), as well as baked taralli spiked with fennel seeds.
For more about Puglia travel  and food, take a look at our archive of features about the region