Never mind Willy Wonka's Chocolate Factory – it's this ten-day carnival of confectionery that you'll really want to get a golden ticket for.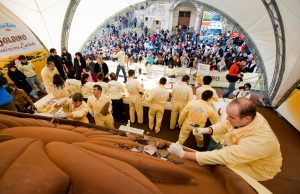 Perugia's historic squares provide a picture-postcard setting for chocolate tastings, sculptures, demonstrations and other activities designed to tease your senses – and the best part is that bikini season is over, so there's no need to feel guilty! The theme for this year's event is 'sharing' – no, we didn't like that part, either.
Eurochocolate is the International Chocolate Exhibition of Europe, dedicated to the people's love for the sweet flavour of cocoa! Entrance and all activities are free.
Since 1993, this event has been known as one of the largest chocolate festivals in the whole of Europe. The event will allow everyone to discover the different flavours of chocolate from cultures and regions all over the globe!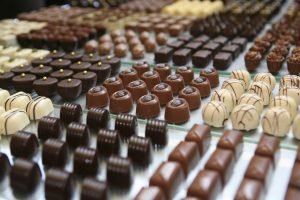 The event is 10 days long and approximately one million visitors are expected to attend this phenomenal event. The festivities include chocolate activities, tasting, classes, acts and performances, scuttling and all of which involves chocolate! There will be many opportunities to purchase some beautiful chocolate from the best chocolatiers from across the world.
Don't miss the main attractions including the Chocolate Show, Eurochocolate World, Chocolate Sculptures and much more.
A Chococard can be purchased at the festival, which provides special opportunities e.g. discounts, prizes and free tastings!
Directions:
By Airplane: Fly into International Umbria Airport, airport bus or taxi will take passengers directly to the city center.
By Car: Car parking is available, most space in Pian di Massiano. When parked, take the Mini Metro Train to the city center (Approx. 10 min).
By Train: take train to Perugia Fontivegge Station. Then take bus or taxi to the city center.
By Bus/Coach: Take bus to Piazza Partigiani Square Bus Station. City center is walking distance from there.
Visit the website here