Scaloppine al vino bianco e arancia

   
Serve these Escalopes with white wine and orange with mashed potatoes and – from the freezer, or a little later in the season – fresh green beans.
➤ Serves 2
➤  Preparation 15 minutes
➤ Cooking 15 minutes
2 veal or turkey escalopes, trimmed
1½ tbsp plain white flour
1½ tbsp unsalted butter
sea salt and freshly milled black pepper
50ml dry white wine
grated zest and juice of ½ orange
chopped flat-leaf parsley, to garnish
Cut each escalope in half and flatten with a meat mallet, covering with clingfilm to prevent tearing. Coat the meat in the flour, shake off any excess.
Heat half the butter in a frying pan and seal the meat on both sides. Pour over the wine and turn the meat in the wine as it boils off. When the meat is cooked through, season, then remove and keep warm. Add the orange juice and zest to the pan, stir and whisk the rest of the butter into the liquid.
Return the meat to the pan, heat through quickly, then transfer meat and sauce on to a warm platter and serve at once, sprinkled with the parsley.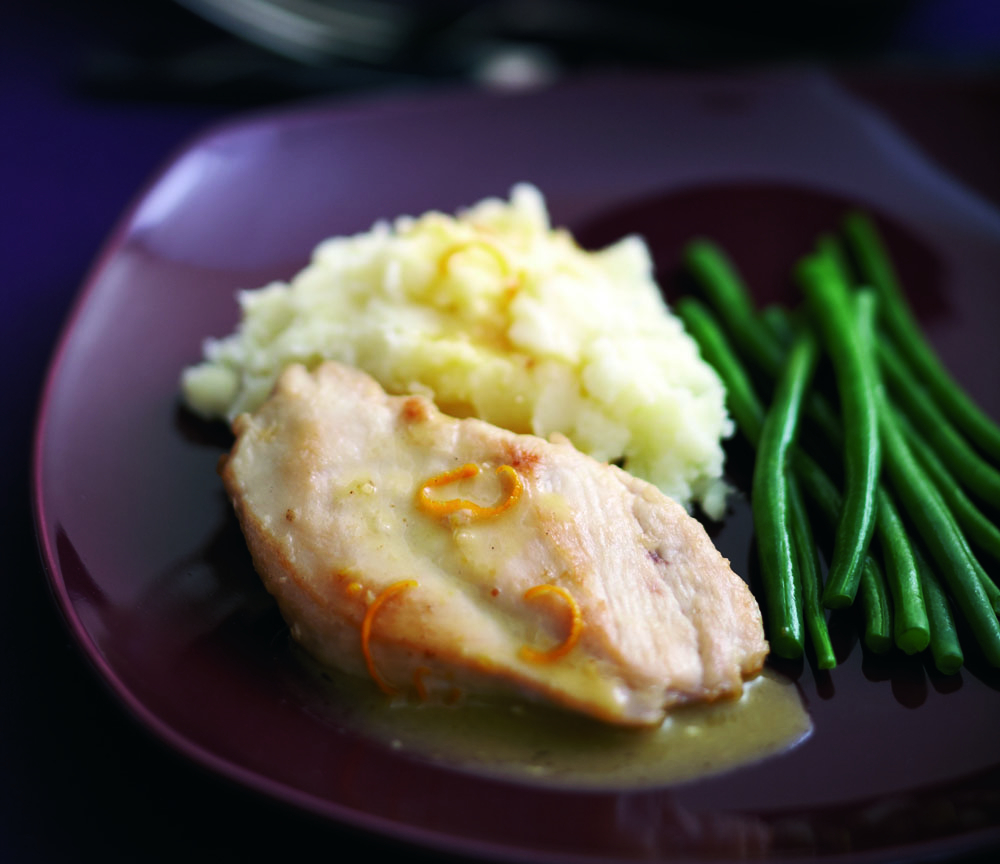 Tags:
Escalopes
,
Midweek Meals
,
Pronto
,
Recipes