Italy's two largest islands produce sumptuous red wines of great quality and international renown, with prices to suit any budget. Our experts have chosen six examples to try…
Sardinia and Sicily have a proud and long-lived history of wine production, dating from colonisation by the Greeks, whose presence dominated the islands from around 800 to 300BC. They brought vines with them to grow the grapes that they would turn into wine. Today, Sicily has the largest area of vineyards per capita of any region in Italy. Wine is big business here, especially robust reds and Marsala, the dessert wine. On Sardinia, growing conditions favour both red and white wines (but we will look at the whites another time…).
There is a distinct difference between the red wines of Sicily and Sardinia though. And it's not just down to the grape varieties that are grown on the respective islands. Sicily has a turbulent volcanic history and the grape varieties that thrive enjoy the volcanic soils, like Nero d'Avola for instance. Sardinia, on the other hand, has largely dry soils which the Cannonau and Carignano vines take to particularly well. Sicily is also (typically) hotter, especially during the summer months when the grape are ripening, so the concentrations of sugars are higher. This month, we're sampling red wines from both islands. Turn the page to see how they compare.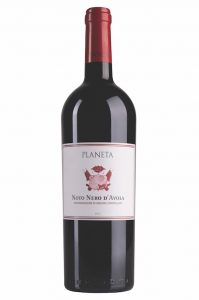 Discovery of the month
Nero d'Avola, Noto Nero, Planeta, Sicily 2012
Made from 100 per cent Nero d'Avola grapes from the white soil of Noto in the southeastern corner of Sicily, there is a sultry warmth to this wine. A spicy, fruity bouquet and flavours of juicy, tart raspberries, sharp cherries, spice, pepper and cacao. Well-balanced and delicious, the tannins are as smooth as silk.
Pair with: A sublime wine for autumn, this would accompany a braised beef pot roast (stracotto)
From: Berry Bros & Rudd, £17.75
The best of the rest…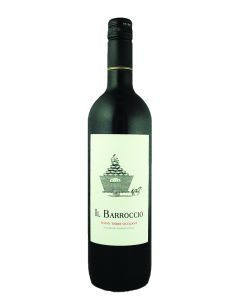 Il Barroccio IGT Rosso Terre Siciliane 2016
Il barroccio is the traditional wagon that has been transporting wine to local cellars in Sicily since the mid-19th century and is still a familiar sight today apparently. This easy-drinking red is 100 per cent Nero d'Avola and offers quality at a great everyday price. Heavy with aromas of plum and cherry, this punchy red has a velvety texture and plenty of ripe dark fruit in the glass. Juicy and rich with smooth tannins and a hint of spice.
Pair with: An ideal accompaniment to a steak tagliata or grilled lamb chops
From: Corney & Barrow, £7.96

Vigneti Zabu 'Il Passo' Nerello Mascalese 2017
Thanks to the winemaking skill of Valentino Sciotti (of Gran Sasso and Vesevo) he and his team of young winemakers have transformed this Nerello Mascalese grape into a highly drinkable wine. Bright red ruby in the glass, the intense aromas of red fruits, spices and red flowers pack a punch. The wine is vibrant, lighter than a Nero d'Avola, with juicy cherries and berries on the palate and a long finish. It will slip down well on an autumn evening.
Pair with: A rich venison casserole or the earthy umami flavours of a porcini risotto
From: Liberty Wine, around £14.99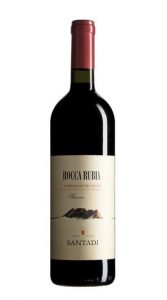 Carignano del Sulcis Riserva, Rocca Rubia, 2015 Santadi
This world-renowned winery takes its name from the medieval town of Santadi, in the Sulcis peninsula of southwest Sardinia. Terre Brune is perhaps its best-known (and most expensive) wine, but here you have a worthy rival which offers great value too. One hundred per cent Carignano, it is full-bodied and very cellar-worthy. Rich with dark stone fruit and raisin on the palate, it has a savoury hint of liquorice too.
Pair with: Traditional Sardinian roast suckling pig, slow-cooked over an open fire
From: Great Western Wine, £19.99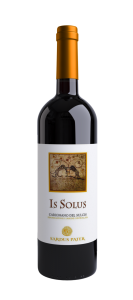 Is Solus Carignano 2016
This wine by Majestic is from Sardinia; another example of Carignano del Sulcis (see left), this time from Sardus Pater in a more rustic, easy-drinking style. This garnet red wine is intensely aromatic with hints of Mediterranean herbs and sweet spice. The fruit in the glass is as ripe as you like, brimming over with plum and blackberry flavours. It has great body and balance in the glass, with soft tannins and a fruit-laden freshness in the well-rounded finish.
Pair with: A traditional beef lasagne or a generous bowl of meaty tagliatelle ragù 
From: Majestic Wine, £11.99 (or six for £9.99 each)

Donnafugata Bell'Assai Frappato di Vittoria 2017
Giacomo Rallo's Donnafugata (fleeing woman) takes its name from Queen Maria Carolina who took refuge on Sicily. This award-winning wine is 100 per cent local Frappato. A ruby red, its fresh style will take you by surprise with fragrant cherry and blackberry aromas, and plenty of soft summer fruit in the glass. There's also spicy, smoky notes and hint of dark chocolate note on the finish to round it off nicely.
Pair with: Salume-based antipasti or how about a tomato pizza topped with anchovies?
For more great Italian wines to try, you'll find plenty of reviews here.
Tags:
Food & Wine
,
Italian Islands
,
Italian wine
,
red wine
,
Wine