Second in our new series of Sicilian recipes is the Anchovy and Mozerella Mini Rolls.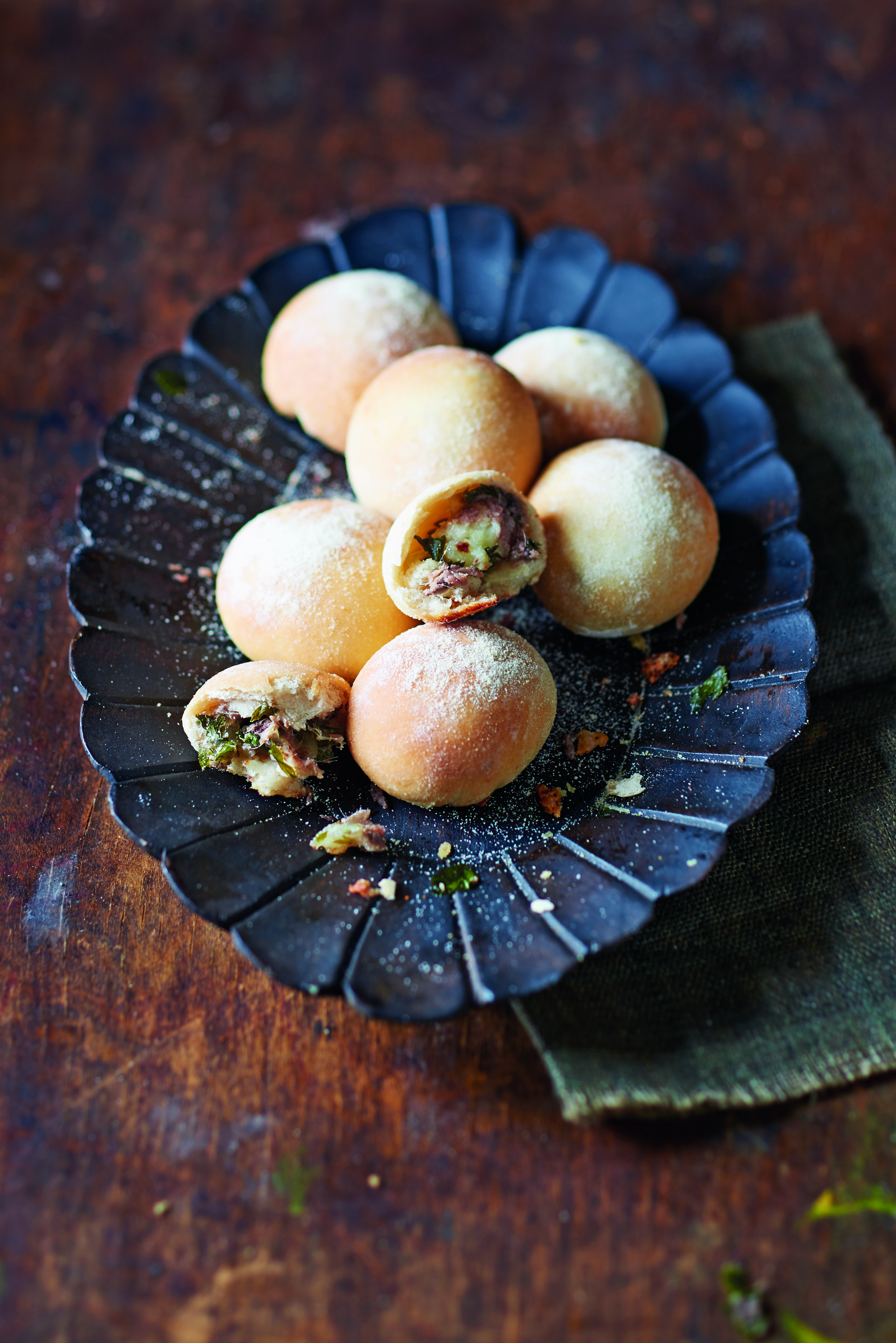 Anchovy and mozzarella mini rolls
Crispeddi siciliani
Makes 12 – Preparation 2 hours – Cooking 15 minutes
Ingredients
250g white strong flour

2 tsp fine sea salt

10g fresh yeast, crumbled,
or 1 tsp dried yeast

2 tbsp olive oil

150ml water, at body temperature

12 anchovies, chopped

125g buffalo mozzarella, chopped

a handful of flat-leaf parsley,
freshly chopped
Method
In a large bowl mix the flour and salt together. If using dried yeast, mix it with the flour. Make a well in the centre and add the oil. Dissolve the yeast in one-third of the water and add to the well in the flour. Using a wooden spoon, add enough of the remaining water to form a firm but damp dough.
Turn the dough out onto a lightly floured surface and knead for 10 minutes. Place in a lightly oiled bowl, cover with a damp dish towel and leave to rise for 1 hour. After 1 hour, knock back the dough (i.e. release the gas in the dough by punching it gently) and knead again for 5 minutes to relax it. Cover the dough and leave to rest for another 5 minutes.
Divide the rested dough into 12 little balls. Flatten each in the palm of your hand and fill it with the chopped anchovy, mozzarella and parsley and pinch it closed into a ball, enclosing the filling. Put the little balls on a greased baking sheet, seam-side down, cover and leave to prove for 20 minutes.
Preheat the oven to 200ºC/Gas Mark 6. Bake the rolls for 12-15 minutes in the preheated oven until they are golden. Cool slightly on a wire rack, and eat while still warm.
TIP: You may like to roll the balls in a little semolina to create a crisp texture on the outside.