There are so many incredible Italian breads to choose from, it can be overwhelming! Learn more about some of our favourite kinds of bread in this guide of 5 Italian breads to try in 2021…
Images © iStock unless otherwise stated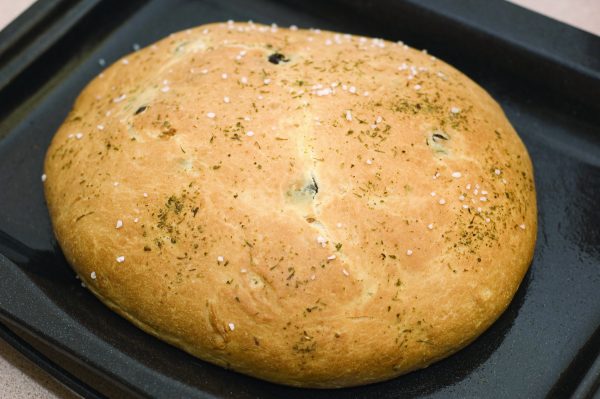 1. Focaccia
Focaccia is popular all over the world. Oven-baked, its name comes from the Latin focus, meaning 'hearth', as it was traditionally cooked in the embers of the hearth. In Recco, near Genoa, they make an unusual version of this bread, the focaccia al formaggio, with stracchio cheese. A sweet version of focaccia, the focaccia dolce, made with honey, sugar or fruit, is another popular delicacy throughout Italy.
2. Ciabatta
Ciabatta means 'slipper', and this flat white bread with a soft, airy texture and chewy crust is so named because of its slightly slipper-like shape. A relative newcomer to the Italian bread family, it was developed in the 1980s to rival the French baguette.
3. Pane carasau
Pane carasau is a traditional flatbread from Sardinia whose name translates as 'toasted bread'. It is also called carta da musica in Italian, meaning 'music sheet', because it is so thin and crisp that it is said to emit musical sounds when you bite into it.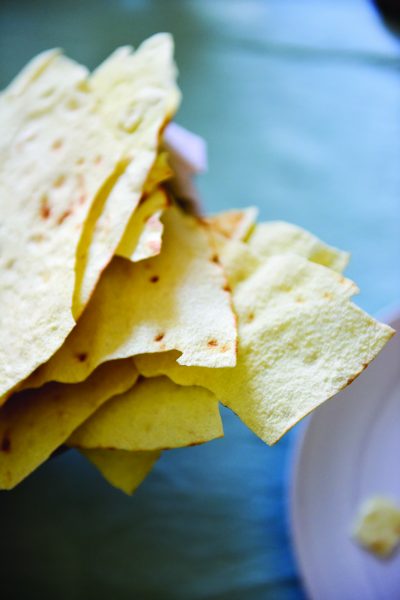 4. Grissino
Grissino is a Turinese delicacy. The long, thin, crusty breadstick was first baked in the city in the late 17th century on the orders of the Duke of Savoy's doctor. The medic diagnosed the sickly young Vittorio Amedeo II as having gastroenteritis from eating germridden bread and so instructed the court baker to make a thin bread, baked twice. So they say…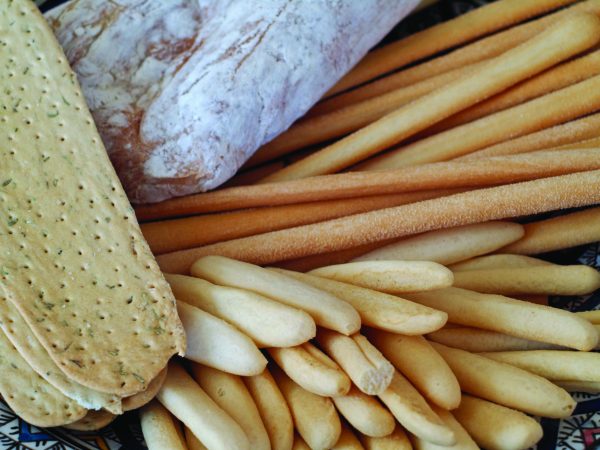 5. Piadina 
Piadina is a soft flatbread from Emilia-Romagna made from unleavened dough that is cooked on a flat griddle pan. It is sold in piadina kiosks, called piadinerie, where it is eaten fresh from the pan, filled with meat or cheese.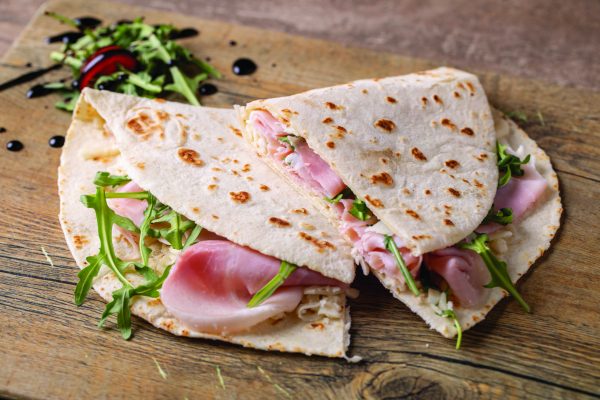 Enjoyed this guide to the 5 Italian breads to try in 2021? Check out the rest of our food archive to discover new dishes, recipes and so, so much more…