Elsewhere in April issue, Freya Middleton tells us of the joys of an Italian wedding. Here are four companies who can make the dream come true for you too…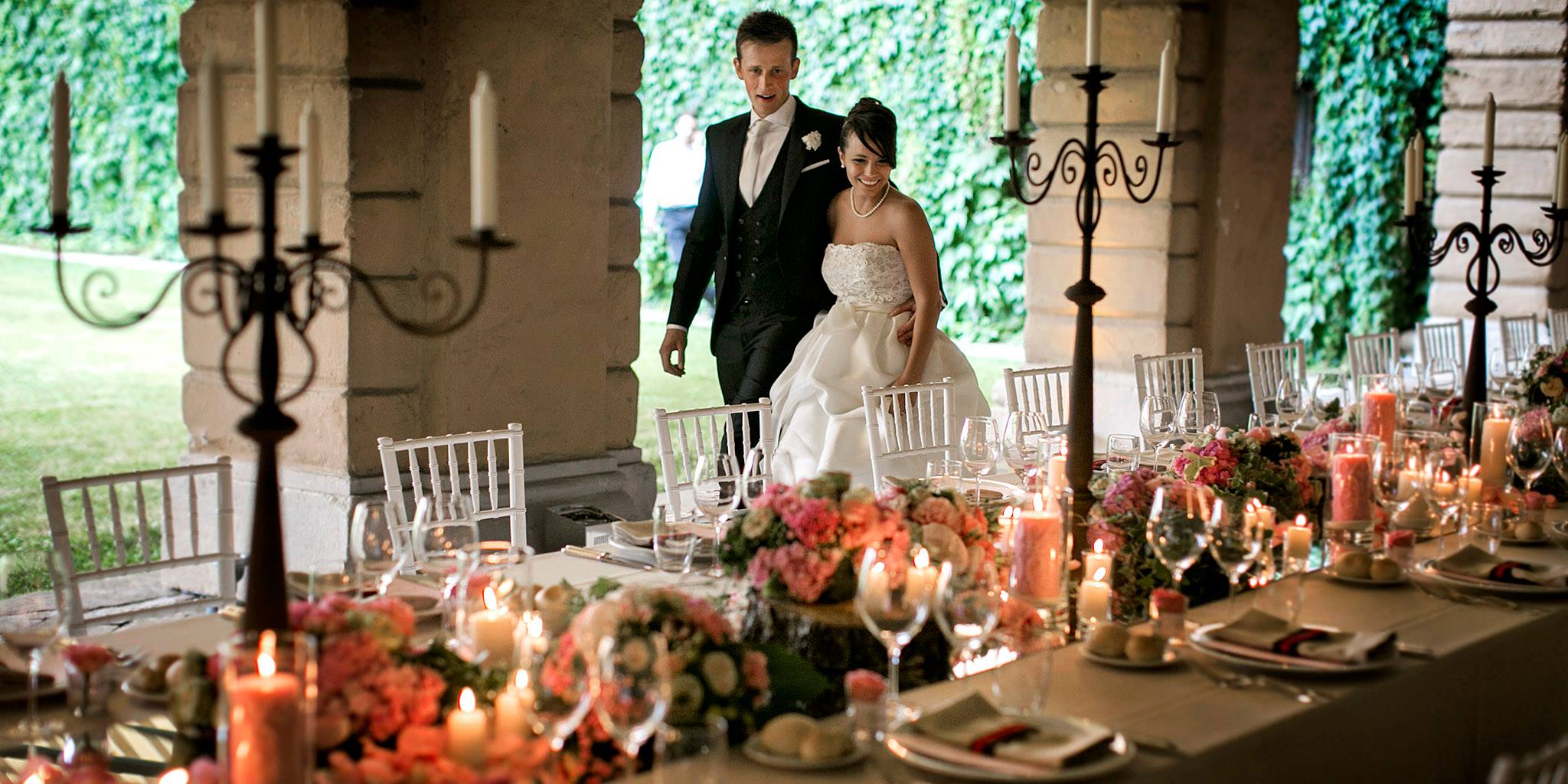 Package Wedding in Italy wants to simplify the wedding planning process, offering couples wishing to get married in Italy exclusive wedding packages, at prices affordable for any pocket. From those who want to get married in Italy with style and luxury to those who are on a budget, we can find the perfect solution to plan your wedding. But not only! If you don't find a wedding package that you like or that fits your needs, you can get in contact with us and ask for a personalised wedding package.
Just ask for what you dream!
CONTACT DETAILS
➤ Package Wedding In Italy
request@packageweddinginitaly.com
packageweddinginitaly.com
Photo credit Morlotti Studio
 

CREATIVE WEDDING
 Britta Hartmann-De Marchi of Creative Wedding explains what a wedding planner needs to know to give good advice and a first cost overview.
 Budget: a budget is helpful to understand which region of Italy may be right and what type of location is affordable.
 Style/ambience: Tell me about your ideas and dreams, about colours, ambience, friends. This helps me to understand if your budget can match this or what alternatives you may have.
 Region of Italy: Let me know if you have memories of a region. These landscapes, cities, cultures can develop into proposals.
 Civil or church wedding: Different nationalities have different ways of preparation for a civil wedding, and for Catholic Church weddings in Italy, it is important to know your religion.
 Date: Not only summertime is enjoyable in Italy; winter weddings can be big fun, in April and May the sun is already out, and autumn can be still warm and less touristy.
 Guests: Help me work out suitable locations/hotels. Who is coming? Is it more a formal group of family and business partners, in this case you surely want to make a good impression. Is it a more friend-orientated party, where we focus on fun?
 The better you describe your expectations, the more precise and correct the information I may put together for you.
CONTACT DETAILS
➤ Creative Wedding
+39 0362 95653
info@creativewedding.de
www.creativewedding.co.uk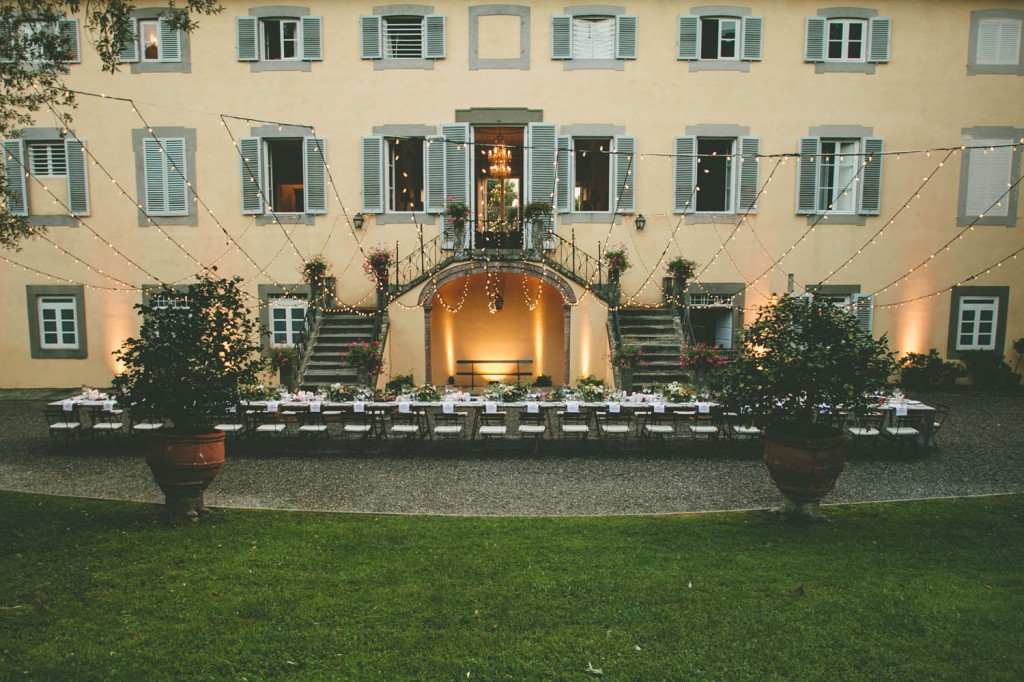 CHARISMA ITALY
For a wedding as unique as you…
Say "I do" in Tuscany, in the beautiful, walled medieval city of Lucca.
The breathtakingly beautiful Villa Amore is one of a special selection of perfect Tuscan wedding venues handpicked by Charisma Italy Ltd.
Surrounded by exquisite grounds, vineyards and olive groves, the Villa is not only close to fascinating Lucca, but also near Pisa and the golden beaches of the Tuscan coast. An unforgettable experience for you and your guests.
Charisma Italy are leading planners for unique, stylish and romantic weddings in Italy. We are passionate about creating bespoke events for each couple, so you can ensure your wedding will be as individual as you are, whatever your budget.
With more than a decade of experience in organising weddings throughout Italy, and over 20 years in tourism, our strength lies in our wealth of local knowledge, our specialist experience in event planning, our tireless attention to detail and our dedication to a truly personal wedding service.
We are based in Italy, so all venues are researched and visited personally before we offer them to our clients. We are always delighted to call you back for an informal chat, to advise on your requirements, and to welcome you to Italy for an inspection.
CONTACT DETAILS
➤ Charisma Italy Ltd
+39 335 606 6955
charismaitaly@gmail.com
www.charismaitaly.com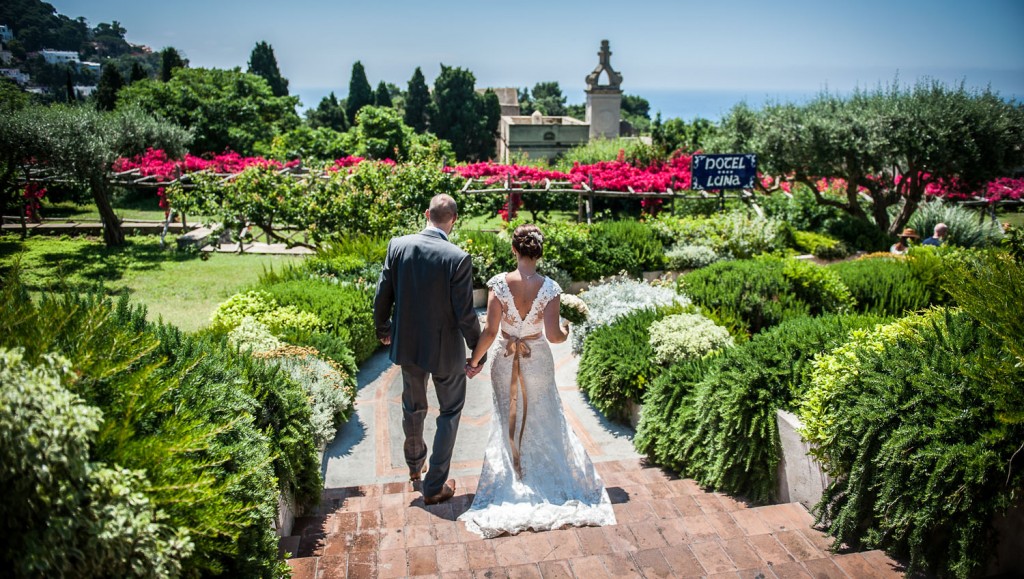 IONIAN WEDDINGS
UK-based Ionian Weddings, the multi award-winning Mediterranean wedding experts, has expanded its portfolio of venues across Italy. In addition to Sorrento and The Amalfi Coast, Venice and Lake Garda, they now also offer Tuscany and Sardinia.
Ionian Weddings' Director and co-founder, Jane Stuart-Palikira, says: "We are seeing increased demand for Italian weddings from couples of all ages who are looking for something different for their special day and are attracted by the favourable climate. Cost is, understandably, a huge factor – potentially up to 75 per cent of the cost of a UK wedding can be saved by tying the knot in the Mediterranean."
Prices for a wedding in Italy start at £3,270 for an all-inclusive package incorporating venue hire, wedding ceremony, local paperwork, flowers, bridal hair, reception for 20, wedding cake and photography.
Venues include villas on the Amalfi Coast, a castle on Lake Garda, a palazzo by the Rialto Bridge, Tuscan wine estates and a luxury Sardinian hotel.
Ionian Weddings offers an initial two-hour consultation. The fee is refundable should the couple make a booking. Ionian Weddings is offering a complimentary consultation for Italia! readers at our southwest London offices. Simply contact our expert consultants on the numbers below, quoting 'Italia1'.
CONTACT DETAILS
➤ Ionian Weddings
020 8894 1991 / 020 8898 9917
weddings@ionianweddings.co.uk
www.ionianweddings.co.uk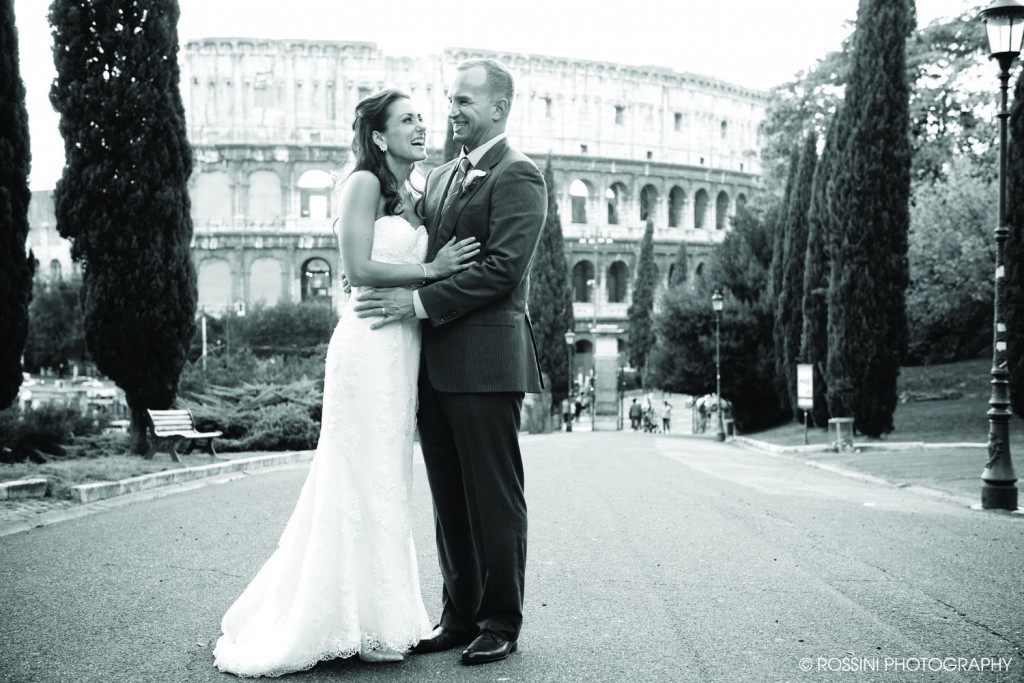 WEDDINGS IN ROME
Weddings in Rome is the premier wedding planning agency in Rome, operated by Adriana and Sarah, the finest wedding planners in the Eternal City. Our experienced staff are here to assist you in planning a memorable wedding day.
We offer everything from a simple ceremony on a hill overlooking the Roman Forum to a full-scale religious wedding in a church of any faith. Besides all the basic services, we handle whatever legal paperwork is necessary with local authorities and foreign missions.
Civil ceremony
A civil ceremony is a simple exchange of rings in the presence of two witnesses and an interpreter. They are usually conducted in Campidoglio, Complesso Vignola Mattei or Villa Lais.
Catholic ceremony
If you want to be married in the eyes of God your wedding can be celebrated in one of Rome's many churches. You can get married civilly before the religious wedding or have a religious wedding legally binding too.
Symbolic ceremony
The "blessings" may be held in any setting with any celebrant.
Weddings in Rome offer many extra services, from photographer, videographer, flowers, music and any kind transportation. We make sure your wedding will perfectly meet all of your wishes.
CONTACT DETAILS
➤ Weddings In Rome
+39 06484583 / 4825589
info@weddingsinrome.com
www.weddingsinrome.com
Tags:
Culture
,
Italian Wedding Companies
,
Italian Wedding Planners
,
Italian Wedding Venues
,
Italian Weddings
,
People
,
Weddings