As well as its touristic delights, Florence has more than its fair share of excellent dining options. Oliver Hunter shares with us some of his favourite haunts…
Someone once told me that to live a happy life I should surround myself with beauty. Well, if I was to take up that advice seriously I would move to Florence. Florence exudes and breathes beauty. Let me rephrase that: Florence is beauty.
Many theorists, dating back to Plato, saw beauty as "a property of an object that produces a pleasurable experience," and, of course, with pleasure comes hedonism. Florence really is a place for those who believe in hedonism because it's not a place to focus on a career of business but a collection of artists, philosophers, musicians, bourgeoisie and people who like to create or admire.
Let me give you an example of why this city allows you to be, or even makes you, hedonistic. Ice cream is renowned around the world as being one of the most enjoyable treats, a real guilty pleasure. In England we probably don't have to look that far to find some sort of ice cream, most probably branded, and it's unlikely to be anything better than average. In Florence, if a local wants the best ice cream in the world, which in my opinion comes from Grom Gelateria, they can just pop over and get one. Of course, any old gelato parlour in Florence will have better ice cream than most places in England. These gelatarias stay open till late, which means you can wander though the city on a balmy evening at eleven o'clock with a delicious ice cream, taking in the charm of Florence.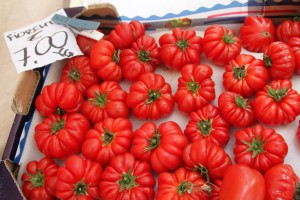 There was a flavour I tried in Grom called Buontalenti which was quite possibly the best sweet thing I've ever eaten. It's like vanilla but is made with the richest cream, and lots of it, and yet it is at the same time so light. The pistachio is also ridiculously moreish. The city even has a festival just to celebrate ice cream! So, you see, when perfect ice cream is part of an everyday ritual, it's hard not to become hedonistic.
Any day will naturally be filled with art, live music, film, photography, beautiful architecture, laughter and delicious wine, but the most important aspect of Italy is the food. A typical day starts with a morning cappuccino with the most deliciously smooth milky froth and some tongue tantalising sweet pastry bought from the local espresso bar. Espresso bars can be very lively places, but normally there are two speeds working at the same time. The first is the relaxed and timeless stillness of someone absorbing life passing. The second is a fast, fluid movement of people coming and going, eating, drinking, talking, watching and not staying for much longer than four to five minutes, which includes ordering and waiting time (Italian baristas are incredibly efficient). A break will come at around 11 o'clock, when a quick, strong coffee is served with yet again some sort of delicious pastry.
Lunch is another excuse to eat well, and if you want to go to Trattoria Mario you will have to be there at 12 o'clock on the dot with the rest of the locals or you will be joining a long queue. For me and many of the locals, Trattoria Mario is one of the best eats in Florence. It has been family-run for 60 years, starting as a simple wine bar before "Mamma" rolled up her sleeves and jumped into the kitchen. Since then it has been creating truly delicious and simple food for all who enter into their home. I love two things about this place: 1). It is a restaurant that is run by a family with bags of character, passion and love; 2). They change their menu daily, always going to the market to find what is best, or perhaps a "piece of gold", one of their suppliers has given them. The food is delicious. And the customer has to eat the plate of food cooked the way it comes. No, the customer can not remove the bread from the ribollita (the vegetable/bread soup) because it has to have bread in it during the cooking stage. No, the customer can not have the bistecca alla fiorentina (the famous T-Bone steak of Florence) well done – it just never comes more than medium. No, if you arrive at 3 o'clock they don't have much food left. If you want to walk into their home, you walk into their creation and you will eat what they give you. Do not worry, though: it will be unforgettable.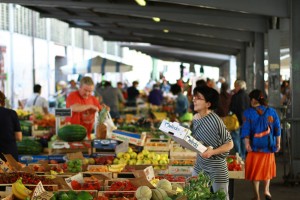 Another great lunch time meal is sandwiches sold from "holes in the wall". All'Antico Vinaio is a great example of the relaxed Florentine approach. This tiny little cove sells the most fantastic sandwiches and wine just moments away from the Piazza della Signoria. The bread is made by the bakery opposite, with whom they have a symbiotic rather than a competitive relationship. The fillings are filled to high heaven with the finest and best produce: cured meats, pickled vegetables, oils, spreads, and the herbs that can be found in the Tuscan countryside. And the wine, which you help yourself to, laid out on a table on the street, is smooth, fruity and easy drinking. The only aspect left to complete the painting is the buzz of the characters that work there. Crowds of people are attracted by the staff's energy, smiles and infectious positivity. Of course, this is a highlight of Florence but places and characters like this are to be found throughout the city.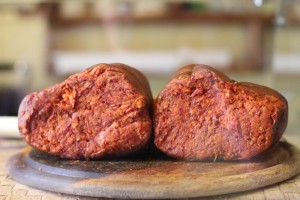 When it comes to dinner, the Florentines like to entertain, which either means enjoying an aperitivo before having a wonderful meal within the city or, even better, in one of the neighbouring farm towns; or they host dinner parties and cook at home. The art of great Italian cooking is using the finest ingredients bought fresh from the market that day, keeping it simple, and cooking from the heart. Cooking with this passion may mean spending all day in the kitchen, or quite possibly preparing some sauces, stews or pastes the day before so their flavours can develop. The variety of produce in the markets is incredible and the colours are spectacular. People are constantly looking for the reddest tomatoes, the juiciest peach, the freshest fish… And this adds competition, making the farmers try harder to grow better produce. Naturally, it is all seasonal, so if you want to buy real porcini you'll have to wait till spring or late autumn after some good rain.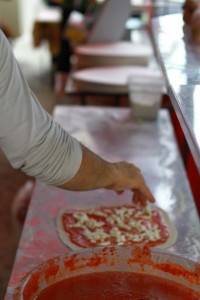 Nowadays the Slow Food organisation plays a large part in society. Founded by Carlo Petrini in 1986 and promoted as an alternative to fast food, it strives to preserve traditional and regional cuisine and encourages the farming of plants, seeds and livestock that are characteristic of the local ecosystem. It is also a way of life: living slowly with better quality.
For sure the politics and the economics of this country are dire, but I do admire their dedication to tradition, to passion and to beauty, and this can be seen most strongly in and around Florence. In order to create, you must find inspiration and this is a city that connects the maker with their muse.
John Keats wrote a poem called Ode on a Grecian Urn in which his last line is "beauty is truth, truth beauty – that is all ye know on earth, and all ye need to know." Some may argue that Florence hasn't evolved, or that its creativity is not advancing, but from what Keats says I do not think it needs to, for it has understood our relationship with nature and our desire to express her beauty – and our beauty as people and as personalities, that we can connect with deeply through art, through music, through food and through creativity, thus making us happy.