Commissioned by the Emperor Hadrian as a mausoleum for himself and his family, the Castel Sant'Angelo has been a fortress, a castle, and is now a museum…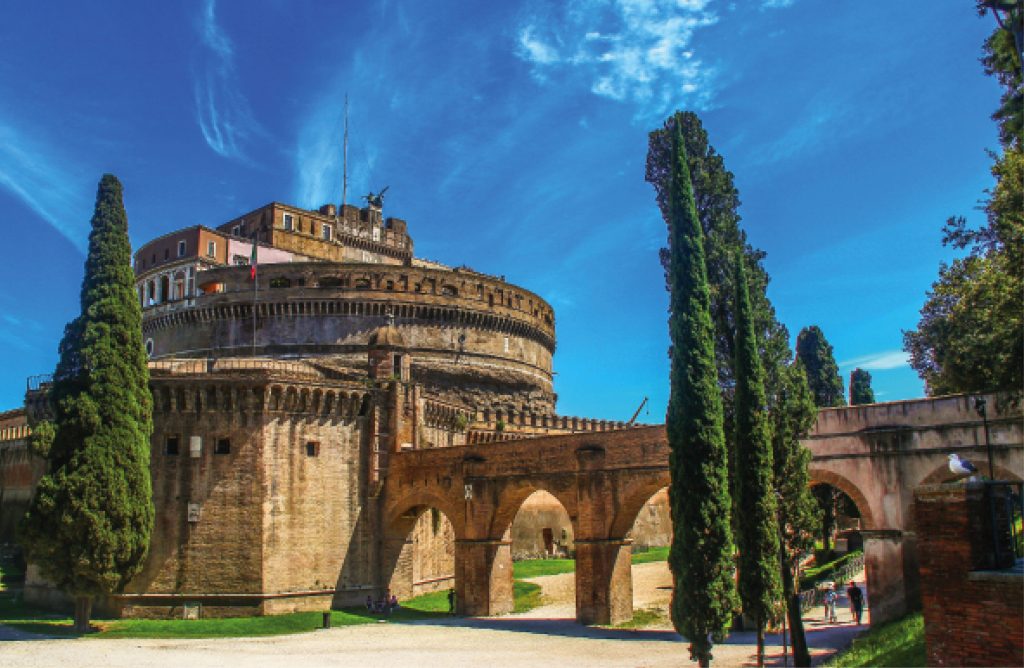 This unusual, cylindrical edifice used to be the tallest building in Rome. Built to a height of 48 metres on the right bank of the Tiber by Hadrian in the 2nd century AD, in it were placed the ashes of the Emperor, his wife, his first adopted son and several succeeding emperors.
In 401 it became a fortress – an indication of the parlous state of the Roman Empire by this time – and in 410, during Alaric's sack of Rome, many of the urns were destroyed by looters and the ashes of the once mighty were scattered to the winds. Further destruction ensued after the Goths arrived in 537, the original decorations and statuary being lost.
It hasn't all been bad news though. In 590, the Archangel Michael stood atop the building, sheathing his sword to indicate the end of an outbreak of plague. It is from this that the building gets its current name.