From 'Super Tuscan' to Brunello, there are plenty of fine Tuscan non-Chianti reds, and they're not all super-expensive either. Here's a selection of Tuscan reds your wallet will love…
Traditionally in Tuscany, if you were making red wine, you used indigenous Italian grape varieties like Sangiovese and that was that. During the late 1960s and early 1970s, a number of producers in Tuscany started experimenting with foreign grape varieties – mainly Cabernet Sauvignon and Merlot – planted in the Tuscan soil.
Wines made with these grapes effectively broke Tuscan wine laws, so despite the quality being very high, they could only be sold as vino da tavola, or table wine, (the lowest classification of Italian wine). The legal system eventually acknowledged these 'Super Tuscans' and created a new designation in 1992: IGT (Indicazione Geografica Tipica, the next classification up from vino da tavola).
Identify them by looking for foreign grape varieties on the labels, and the more unusual names the wines possess. Some, like the mighty Sassicaia and Ornellaia command huge prices, whereas others are more affordable for everyday.
Also included this month is Brunello di Montalcino, made from the Sangiovese grape, which has long-standing credentials as a DOCG wine.
You'll notice it commands a higher price and this is due to local wine laws which require two years of ageing in oak and a further three years in the bottle before the wines are released. But at the end of this, you have a wine that is worth the wait; rich, velvety and powerful, it is definitely one to splash out on for a special celebration. We think you'll like the two examples we have chosen, as well as the other extremely respectable reds you'll find below.
---
Discovery of the month July:
Fattoria dei Barbi, Brusco dei Barbi 2015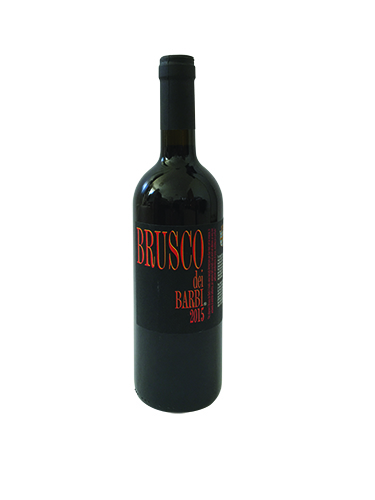 The Fattoria dei Barbi estate in Montalcino certainly goes back a long way – the Colombini family history dates back to the year 1000 and they were one of the first to produce this 'Super Tuscan' Brusco dei Barbi in 1969. Do try this delicious wine (at an equally delicious price); it is a jewel-bright ruby red in the glass, with a fresh bouquet of plums and damson. Soft and satisfying with smooth tannins and lots of fruit, it is a perfect summer red.
From: Great Western Wine, £12.95
---
Tenute Silvio Nardi, brunello di montalcino 2012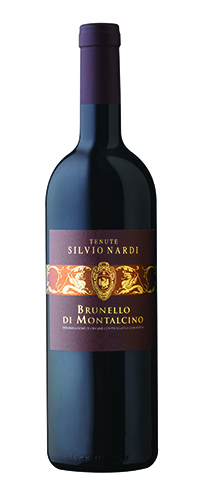 With the blessing of a fine harvest in 2012, a glass of this Brunello from the eminent Tenute Nardi is a very fine thing indeed. With its characteristic cherry and damson aromas, savour the richness of more ripe fruit and dark chocolate on the tongue with a hint of oaky spice and sleek tannins. As a young Brunello, it drinks beautifully and will only improve with age, of course.

From: Champagnes & Chateaux, £25

Majestic Parcel Series Toscana IGT 2015

This rustic-looking bottle is from Majestic's Parcel series. A blend of Cabernet Sauvignon and Merlot, it's a Super Tuscan wine without the 'super' price tag. Taking the best from the two grapes, the result is balanced and highly drinkable. Aromas of sweet plums and blackberries lead to woodier spice in the mouth. Loaded with character, the tannins are soft without shrinking into the background altogether.

From: Majestic Wines, £11.99 (£9.99 if you order a case of six)
Capezzana, Barco Reale di Carmignano 2014

The historic vines from which this wine is produced grow on the ancient Medici estate at Capezzana in Carmignano. The blend comprises Sangiovese, Cabernet and Canaiolo. Aged in oak for six months it has plenty of wooded character, with ample ripe fruit on the nose overlaid with oaky spice, which leads to dark forest fruits and chocolate notes on the palate. With a sublimely silken body and soft tannins, you'll love the balanced depth on the long finish.
From: Highbury Vintners, £16
Campo alle comete, Stupore bolgheri DOC 2015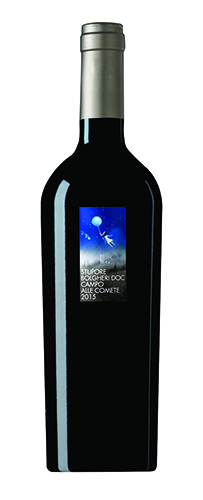 Campo alle Comete (Field of Comets) in the Bolgheri DOC region of Tuscany is the new star in the firmament of southern winemakers Feudi di San Gregorio. The Stupore is the first Bolgheri DOC wine to be produced from this new estate. Silky-smooth with ample red fruit and fine tannins, this young wine is delicious. The Bolgheri Superiore DOC won't be ready at least until next year, so put the date in your diaries.
From: Uvinum, £21
La serena, Brunello di Montalcino 2011
Made for Berry Bros & Rudd by Andrea Mantengoli of La Serena, an estate on Montalcino's eastern slopes, this cherry-red Brunello spills over with the fragrance of sun-warmed red fruits. Balance this with the pleasing tartness of sour cherry on the palate, and just a hint of chocolate and leather, the acidity and tannins meld well together, offering a super-smooth bounty of black cherry, tobacco and spice in the long finish.
From: Berry Bros & Rudd, £28.50