From Chianti Classico to Rosso di Montalcino, we explore some well-priced Tuscan red wines from prestigious smaller producers that punch well above their weight
Tuscany is the heartland of the Sangiovese grape, the name of which derives from Sanguis Jovis, 'the blood of Jupiter'. Thought to be an indigenous vine cultivated by the Etruscans, it is of course the mainstay of Chianti wine production, one of one of the most famous wine regions in the world. Yet the Chianti and Chianti Classico zones, and their wines, like others made from the Sangiovese grape, vary considerably. 
Although they are based upon the same grape, no two producers make these rich, dark wines in the same way, and their character and flavour differ depending on soil and location. The hilltop town of Montalcino has its own Sangiovese clone called Brunello, and the resulting Brunello di Montalcino wines are out of this world, with stellar prices to match. There is a 'baby Brunello' in the shape of Rosso di Montalcino – a lesser wine perhaps, but one that's eminently more affordable. Aged for just a year and produced by these same first-class wineries, they are wines to try, as their quality is often superb. And as for those Super Tuscan red wines that include foreign grape varieties grown locally… We have a couple of those too. From earthy to fruity, spicy to bold, take a look at our selection overleaf.
Prices and bottle details correct October 2019
Discovery of the month

Tenuta Luce Lucente 2016 Toscana IGT 
This elegant blend of Merlot and Sangiovese is from young vines on Luce della Vite's Montalcino estate that receive the same care and dedication reserved for their flagship wine, Luce. Purple in the glass with plum and blackberry aromas, there are plenty more dark cherries and berries on the palate, a hint of fig, black pepper and clear, bright tannins. 
Pair with: Fine food to match such a fine wine, such as a tender lamb rack, or fillet steak with a red wine reduction.
From: Ocado, £25.60 (on offer)
The best of the rest…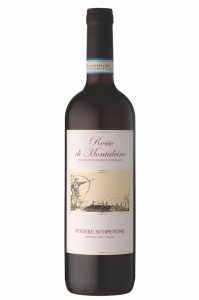 Podere Scopetone Rosso di Montalcino DOC 2016
In the northwestern corner of Montalcino, Loredana Tanganelli and Antonio Brandi produce a 'baby Brunello' worthy of your attention. Despite its youth, it is a beautifully rounded Rosso di Montalcino, with its acidity and tannins well-balanced. It has lots of ripe berry fruits on the nose and a vibrant, racy palate that's both satisfying and fresh, with black cherry, tobacco and spice, and a rich chocolate finish that lasts.
Pair with: A roasted rib of beef or a nice, juicy Florentine T-bone steak.
From: Berry Bros & Rudd, £23

Tenute Nardi Rosso di Montalcino DOC 2017
Silvio Nardi began wine production in Montalcino in 1950, and by 1967 the Nardi Estate was one of the founders of the Brunello Consortium. Now run by Silvio's youngest daughter, Emilia, its Rosso di Montalcino is 100 per cent Sangiovese, and delicious, with cherry, blackcurrant and bramble aromas, tastes of plums, damsons and a hint of leather. A 'baby Brunello' ready to drink now or keep.
Pair with: Game, calf's liver or cured meats and generous chunks of Parmesan.
From: Champagnes & Chateaux, £20.50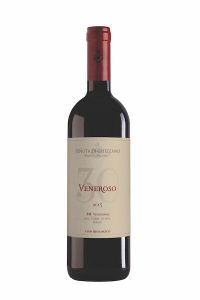 Tenuta di Ghizzano Veneroso Terre di Pisa DOC 2015
The year 2015 marked the 30th harvest of Veneroso, one of the most historically important wines in its terroir, north-west of Volterra. It combines the local Sangiovese grape with the addition of more robust Cabernet Sauvignon to give a powerful aroma of black cherries and blackberries, with notes of dark chocolate, cigar smoke and liquorice on the palate. Light tannins and oak create a perfect finish.
Pair with: Pan-fried chicken livers, a beef ragù, or pasta dishes with tomato.
From: Italvinus, around £20

Castello di Bossi Chianti Classico 2015
Castello di Bossi is in the southern half of the Chianti Classico production zone, and this lively wine is from the fuller-bodied end of the Chianti spectrum. On the nose, it is scented with woody herbs and dried fruits, leading to a sublime, savoury palate of ripe plums, dark cherries, hints of chocolate, more herbs and tobacco smoke. Medium-bodied, this wine has a long, lingering finish and could be even better in a couple of years. 
Pair with: Enjoy a glass or two with lamb, juicy steaks and very mature cheeses.
From: Waitrose, £19.99

Tenuta di Trinoro Le Cupole Rosso Toscana IGT 2017
Andrea Franchetti produces just 600 cases of prestigious Tenuta di Trinoro, and a still-modest run of 2,000 cases of this, his second label, Le Cupole Rosso Toscana. A blend of Merlot, Cabernet Sauvignon, Cabernet Franc and Petit Verdot, the finest qualities of all four grapes come together in this velvety, fruity wine. Packed with rich, dark fruit and supple tannins, it's an extraordinary wine for the price. 
Pair with: Aged Parmesan and blue cheeses, beef tagliata and lasagne al forno.
From: Italvinus, around £22
For more Tuscan red wines – and plenty more Italian wine reviews, click here
Tags:
Food & Wine
,
Italian Red
,
Italian wine
,
Tuscany
,
Wine