Northwest Italy isn't just about world-beating reds – it's home to some stunning whites too. We take a look at some of the finest Piedmont white wines on offer
Piedmont has long been a wealthy centre of industry, benefitting from good trade and transport links with the rest of Europe, which helped it on its way to becoming the most commercially developed wine industry in the north of Italy. But the best-known names are associated with red wines (Barolo, Barbaresco, Dolcetto). We know Asti, of course, for its sparkling white dessert wine – Asti Spumante – made from the Moscato grape; and Gavi is known for its dry white wines, but that's where the familiarity with Piedmont white wines often ends. Arneis, anyone? In fact, Arneis is an ancient local grape variety, and the vast majority of it is still grown in Piedmont (though it is also found in Sardinia). A tricky grape to grow, its name is derived from a dialect word that translates as 'little rascal'. It's slightly floral and fruity, yet bone-dry and delicious, and certainly deserving of a wider audience outside Italy, so we're excited to show you a few examples here. 
The eagle-eyed among you will notice that we have also slipped a Piedmont rosé into our selection this month – just to further demonstrate the diversity of wine production in this historic northern region. Salute!
Discovery of the month
Roero Arneis DOCG Cascina Ghercina 2017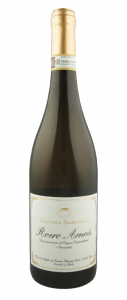 From the rolling hills of Roero, Cascina Ghercina take local Arneis grapes to create an elegant wine that drinks very smoothly, at a great price. With citrussy aromas, it's light and refreshing on the palate, with melon and peach to provide the fruit. The finish is all roasted almond and sublime minerality, with clean acidity and a lasting finish. 
Pair with: Roasted fish dishes – seabass or bream infused with fresh lemon and herbs, or an indulgent prawn risotto.
From: Corney & Barrow, £12.50
The best of the rest…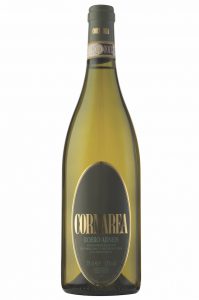 Roero Arneis Enritard 2014, Cornarea
Planted in the sandy soils of Roero, the local Arneis grape produces this medium-bodied dry white wine that is really rather special. With white peach aromas, the snappy acidity of sharp green apples and gooseberry on the palate is tempered by sweet candied apricot and honey. Left on the lees for longer (enritard), it displays a creamy complexity with a lasting mineral finish. This is a classy wine at the higher end of the market, but worth seeking out.
Pair with: A special occasion rich seafood platter or half a fresh lobster.
From: Berry Bros & Rudd, £26.95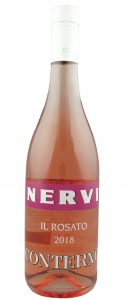 Vino Rosato Az. Vitivinicola Nervi 2018
Nestling in the hills of Le Langhe, Cantina Giacomo Conterno can boast four generations of winemaking expertise. They make Borlo and Barbera d'Alba of great renown, and this rosé, made from 100 per cent Nebbiolo, is a new addition to their portfolio. A deep salmon-pink in the glass, this is an elegant wine with a floral bouquet and plenty of tart raspberry and herbal notes on the palate. Dry and complex, it has a delightful long finish.
Pair with: This is a complex wine to enjoy as an aperitivo or with fine antipasti.
From: Corney & Barrow, £17.50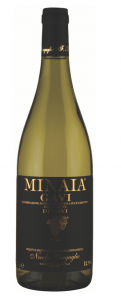 La Minaia Gavi di Gavi, Nicola Bergaglio, 2016

This complex Gavi di Gavi from Nicola Bergaglio is made from 40-year-old vines and is a wine that never fails to deliver, from vintage to vintage. From 100 per cent Cortese grape, this Gavi is fermented in stainless steel and rested in the bottle. With a subtle aroma of lemon and crisp apple on the nose, apple and pear flavours dance on the tongue, although the abundant fruit is finely balanced by a refined acidity and flinty mineral notes.
Pair with: Fresh white fish, basted with melted butter and then grilled.
From: Great Western Wine, £14.50

Roero Arneis DOCG 'Serra Lupini' 2018, Negro
The Arneis grape loves the sandy soil of the Roero region – it's what imparts much of the minerality to the fruit, which a fine wine producer like Negro Angelo can capture in its wines. This single-vineyard example smells delicious – it's brimming with tropical fruit, melon and apricots. It tastes pretty spectacular too – it's very fresh and lively in the mouth and offers plenty of punchy minerality.
Pair with: Pan-fried chicken breasts, cured meats or a mature hard cheese.
From: Great Western Wine, £15.95
La Raia 'Il Borgo' Gavi DOCG 2018
This Gavi is a fine example of all that's good about the Cortese grape variety. Well-crafted and finely balanced – there's a delicate contrast going on here between the fruit and acidity that gives the wine structure and character. Pale yellow in colour and super-dry with zesty lemon on the nose, it's fresh and lively on the palate with ripe tropical fruit as well as a snappy youthful acidity. A nicely flinty wine with a zingy, fresh finish. 
Pair with: Crab linguine or any fresh seafood, or simply enjoy on its own.
From: Majestic Wine, £14.99
From Piedmont white wines to Tuscan reds… whatever wine you favour, you'll find plenty more Italian wine reviews here