Although we now associate Italy with iconic red wines, in fact, the greatest wines of Ancient Rome were sweet whites. Italia! delves into Italian dessert wines…
The Classical texts of Cato, Pliny and Virgil tell us that the Romans liked their wines white, sweet and oak-aged. This was (and still is) achieved by picking selected bunches of grapes, preferably those on the outside because they are the most exposed to the warm sun and are the most ripe. These are then dried on straw mats, on racks, or hung from rafters. By 'raisining' the grapes, they lose most of their water, and their sugar and alcohol levels become very concentrated. This means the wine lasts longer in barrels, so for ancient Romans it was a good way to preserve them.
Sweet wines made using this method are called passito. Passito wines are produced all over Italy, and are usually named after their appellation. The best-known passito is Tuscany's Vin Santo, especially the Vin Santo di Montepulciano (white grapes) and the Vin Santo del Chianti Classico (red). Passito wines from the Veneto are also delicious: the inky Amarone and the velvety Recioto della Valpolicella (both reds), and the creamy Recioto di Soave; not to mention the aromatic Aleatico from Puglia. Along with these concentrated nectars, Italians also enjoy fortified sweet wines like Marsala and sparkling sweet wines like Moscato d'Asti with their desserts.
---
Discovery of the month
Recioto della Valpolicella 2015, Corte Giara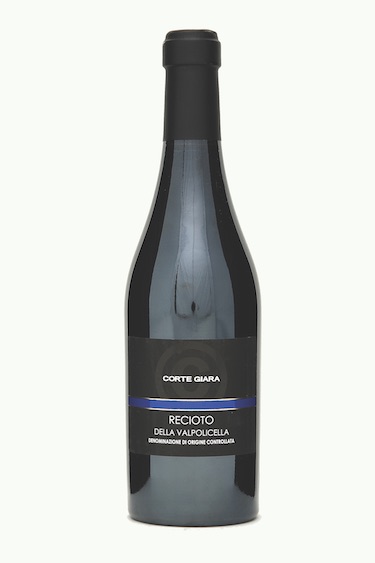 Deep red in colour and delicately perfumed with the aromas of spice and black cherry, this elegant dessert wine from Corte Giara is a great choice for the end of a meal. You'll enjoy the well-rounded sweetness with overtones of dark berries on the palate and an intense jammy richness to it. Ultimately, this is a smooth operator, weighty and with a spicy, satisfying finish.
From: Liberty Wines, £17.99
---
Moscato d'Asti, Marcarini, Piedmont 2016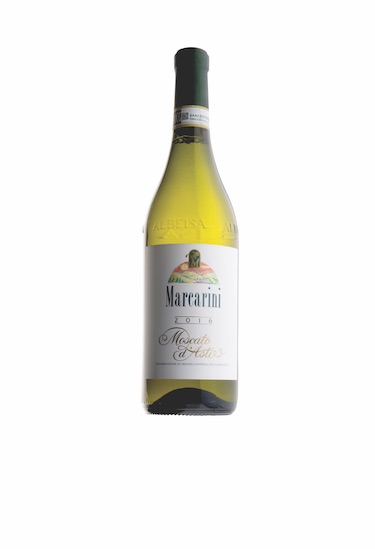 Established way back in the mid-1800s, Marcarini is still a family-run winery in the village of La Morra, Piedmont. Their Moscato d'Asti is a real classic: light as a feather, yet sweet and fruity, it's a mere 5% ABV, so the perfect complement to a rich meal or with dessert. Gentle orange blossom fragrance on the nose, with a hint of peachy fruit and just a little spice on the palate. Vibrant, refreshing, with a fine mousse and a long finish.
From: Berry Bros & Rudd, £13.50

---
Vin Santo Del Chianti Classico Antinori 2010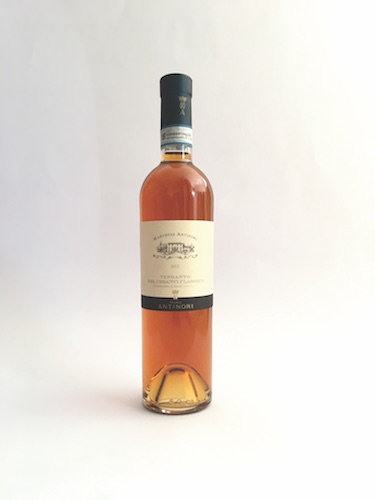 The creation of Vin Santo in Tuscany goes back centuries, even as far as the Middle Ages. A typical regional speciality, this example, from the famous Antinori family, is a blend of Trebbiano grapes with a small percentage of Malvasia. Aged for three years, it produces an amber nectar of radiant intensity. It's rich with sweet citrus and caramel in the glass, while on the palate there are notes of hazelnut and apricot which add a gentle acidic edge.
From: Nife is Life, £29.90
---
Anselmi, i capitelli 2015

This dainty half bottle of honeyed ambrosia is from the Veneto vineyards of Roberto Anselmi, a leader in the field of Italian white wine production. Made from 100% Garganega grapes, it's a seductive golden yellow with hints of amber. Slightly syrupy texture when you pour it into the glass, it's brimming with juicy apricot, honey and pear flavours with notes of tobacco, cedar and orange. Smooth, subtle and velvety with a dry edge, drink now or stow away for later.
From: Great Western Wine, £18.50
---
Francesco Candido, Aleatico di Puglia 2010
Candido is a three-generation wine dynasty planted firmly in Puglia where the Aleatico grape is grown – thought to be a dark-skinned mutation of the Muscat grape, it possesses the same distinctive perfume and characteristics: deep crimson in the glass, and full of the heady Muscat bouquet. On the palate, this is surprisingly less sweet than you'd imagine, but velvety and packed with dried fruit, red berries and hint of spice.
From: Great Western Wine, £17.50
---
Massolino Moscato D`Asti 2016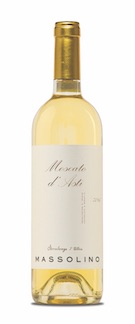 This fine sparkler is made from Moscato grapes from the Massolino vineyards in Serralunga d'Alba, south of Asti in Piedmont. With a delicate mousse of bubbles in the glass, it's an interesting one to taste as you might expect it to be quite sweet. But despite the perfumed and fruity aromas, there is a savoury note of sage on the palate, alongside the natural perfumed sweetness of the Moscato grape. A long, delicious finish and 5% ABV.
From: Liberty Wines, £15.99