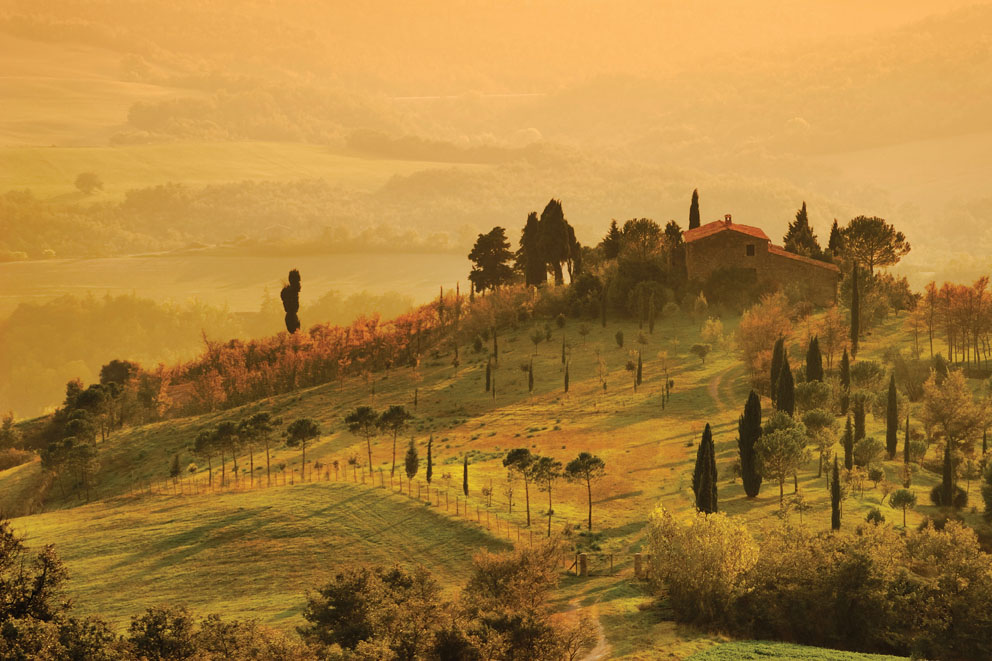 There is no better way to get to know a place than to walk through it – and autumn is prime walking season. In the hills the colours are changing every day…
TUSCAN SECRETS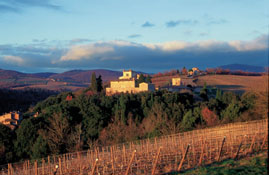 Tuscany is a great place to choose for a hiking holiday and each region of Tuscany offers something unique. My preferred area is the most northern region, called Lunigiana. I use a small, family-run hotel in Pontremoli as my base. Pontremoli is a medieval town bridging the River Magra; it is a charming, authentic Tuscan town.
From Pontremoli there are any number of rural walks available, ranging from following the Via Francigena, the ancient pilgrims' way, to walking in the Apennines.
I'd suggest the Parco Nazionale dell'Appennino, which has a web site at www.parcoappennino.it. Here you can find an interactive map and information of the visitors' centres, as well as what to look for in terms of geology, flora and fauna. The park offers some challenging climbs providing spectacular views, as well as plenty of lower level grasslands.
Lunigiana is steeped in history. Pontremoli was first settled around 1,000 BC – and there is still evidence of these ancient peoples to be seen. The region has a castle every few miles, many of which you can freely visit. There are also lots of hilltop villages for you to explore, where you can find small restaurants offering exceptional food for amazing value for money – and of course Menu a Km 0!
If you are planning an autumn holiday, a word of advice is to stay clear of any deer you may see, as you will be in the rutting season and stags can be aggressive. Autumn is also the best time for mushrooms and the Parco Appennino will be publishing a list of special events, of which there are many.
Contact details
TUSCAN SECRETS
01344 627586
sales@tuscansecrets.com
VILLA TRES JOLIE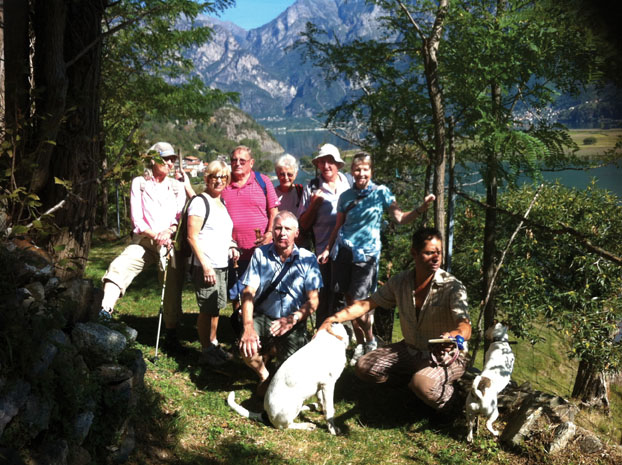 Walking in the mountains above Lake Como is a wonderful experience and luxury B&B Villa Très Jolie is the ideal starting point. We have selected some great walks which show the area off to its best. We walk up the mountain behind the villa, along the wooded zigzag mule track and through the Alpine pastures, accompanied by the cow bells ringing in your ears and unbeatable high views of the lake. We follow the Roman mule track passing through unchanged old villages with stunning views around every corner, through the vineyards and up the Valtellina valley, walking past the old wine cellars – walks are also a chance for a wine-tasting meal at a local enoteca!
Walks are all guided by Dani and Giulio and our dogs. Our walks take place in the cooler months – when the weather is just right – and are suitable for all levels. We also have tailor-made walks for groups or solos. New this year there is the use of the Vespa moped for a traditional Vespa ride around the lake!
When you arrive back at the villa there is a masseur, a sauna, a Turkish bath and a whirlpool bath to relax your muscles after a long walk.
Contact Details
Villa Très Jolie –
Luxury bed and breakfast on the shores of Lake Como
www.villatresjolie.com
+39 344 94563
info@villatresjolie.com
ITALIAN CONNECTION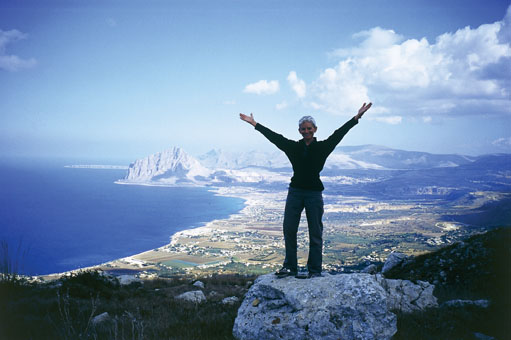 Savour Italy's glorious countryside on foot and discover the joy of seeing a region up close and at your own pace on an Italian Connection walking tour.
Our Splendors of Sicily walking tour was included in National Geographic Traveler magazine's "50 Tours of a Lifetime". Or choose the Aeolian Islands for spectacular coastal walks and exquisite fresh fish; Tuscany for classic medieval villages and great wine; or the Dolomites in the stunning wildflower season. These are just three of the many places in Italy we go walking.
You can find day-by-day itineraries for all our tours at www.italian-connection.com
• Experience the freedom of carefree travel with boutique hotels, authentic restaurants, and lovely trails already scouted out, so all you have to do is relax and enjoy your holiday.
• Choose an easy stroll and linger in a café, or go for an aerobic workout on a challenging hike – our walks are all rated on four levels.
• Enjoy the camaraderie of a small group on selected dates or book your own private tour for family and friends.
• Save up to $300 per person with special offers and other perks on our website.
Contact details
Italian Connection Walking and Culinary Tours in Italy
+39 0932 231 816 
+39 335 801 6115