Our experts are here to help with all your questions about Italy. This month they cover travelling in Puglia, buying property in a UNESCO-listed region, and the palio of Tarquinia…
Photos by iStock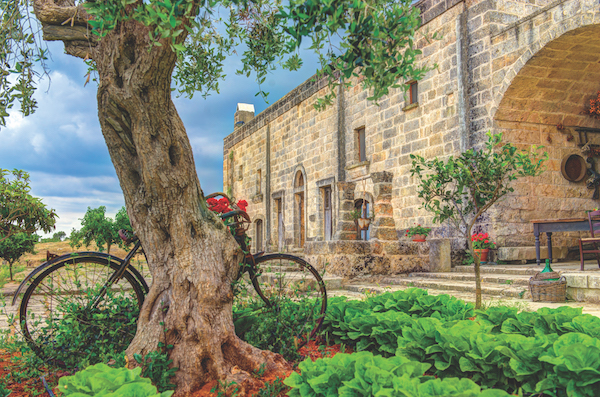 Holidays in Puglia
Q I have visited Puglia before, staying in a beautiful countryside villa set in own grounds with private pool. I would like to rent a large bedroom villa for up to 12 people, with private pool and garden, to celebrate my 50th birthday but would like it to be within walking distance into town.
Kate Moore, by email
A Italians generally prefer to live in town, close to their family and friends and with all local services at their front door, meaning that their homes are either in apartment blocks around communal courtyards or are terrace-type houses built close together with little space for pools.
This said, however, many Italians do also have holiday homes located in the countryside where they can escape to in August, the hottest month of the year, leaving them potentially free for holiday rental at other times. It is more difficult to find large villas with private pools in town, but that is not to say that they don't exist.
I can think of at least three large properties from our portfolio with private gardens and pools, which are all within five minutes' walk to shops and restaurants, which may suit your needs.
For more detailed information you can check the Puglia Holiday Rentals website or contact us directly.
Jackie Lear, Puglia Holiday Rentals
Palio in Tarquinia
Q We have recently found out there is a palio in Tarquinia. We have been to the one in Siena and it was a memorable experience. Could you tell us a bit more abut the one in Tarquinia, and how easy would it be to organise a visit to coincide with the event?
Peter Robertson, by email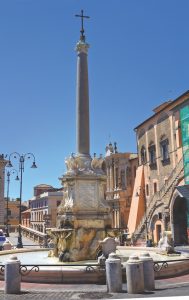 A The city of Tarquinia has its roots steeped in history and most people associate it with the Etruscan period with its famous museum and tombs. However, what is less well-known is the role it played during the medieval period as a bastion of resistance against the Saracens, who raided at will along this coastline in the late 1200s to 1300s. The glory and grandeur of this period is reflected in the many towers that still soar above the city, a sign of wealth for local merchants and landowners, and the old medieval castellated walls and fortified entrances to the town's centro storico.
It is against this setting that the medieval palio takes place in late May or early June. The Palio, or Contrade, is held over three days and this year it will be on the 1st, 2nd and 3rd of June. The whole city becomes medieval for three days, with jousting, parades on horseback, hog roasts on spits, tilting at the quintain, sword fights, street fairs, mummers' plays and acrobats. The events run all day, going into the evening, set against spectacular lighting and fireworks. Everyone dresses in the most amazing authentic costumes and you feel magically transported back to another time.
Within the service that we offer are handpicked hotels where we have stayed and tried the service. We enjoy recommending these boutique places safe in the knowledge that guests will be well looked after. We would also recommend our bilingual guides, so that you enjoy the best of what is on offer over the three-day Contrade and fully appreciate all aspects of the Palio.
Glenn and Elly, Bella Tarquinia

Buying in Monferrato
Q We would like to purchase a restoration property in the Monferrato area and would like to know if there are more building regulations in a UNESCO Heritage region than in a non-listed area? How does this affect the kind of changes that we might want to make – for instance, could we extend the property, build a pool, add a cellar – that kind of work?
Mark Osbourne, by email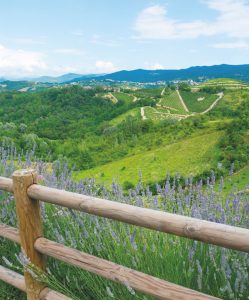 A In 2014, the Monferrato, together with Roero and a part of Langhe, was added to the UNESCO Heritage list because of the unique vineyard landscape: rolling hills covered by vineyards as far as the eye can see, interspersed by little tiny villages and picturesque medieval castles where viticulture has been the heart of economic and social life for centuries.
The local building regulations have changed a bit according to the UNESCO criteria, but substantially the restrictions and rules have remained the same as before. The aim of these prescriptions is to preserve the landscape as it is now, and any change to the external shape of a building must comply with the current regulations, which you can find thoroughly described in any village General Urban Development Plan (piano regolatore generale comunale). The first step for any building application to restore or build a property needs the approval of the local Landscape Committee, who will check if the style of typical Piedmontese buildings has been preserved.
Usually for swimming pools there are no specific restrictions, apart from the required distance from any communal road or your neighbour's borders. To extend the property or add new buildings there are specific rules and conditions to observe, and these will also be described in the General Urban Development Plan of any village.
Any local architect will be aware of what is possible or not possible to do in a specific restoration project, and before purchasing a property, it is a good idea to contact a professional to get a precise idea of what you are allowed to do or not to do. In this regard, we could introduce you to reliable English-speaking professionals.
Maria Cristina Oggero, Verde Abitare Real Estate
Touring Puglia
Q We are thinking about taking a holiday in Puglia this summer and while we are there we would want to experience as much of the region as possible. Would you be able to recommend an itinerary that includes a couple of towns, particularly including Lecce?
Sally Raymond, by email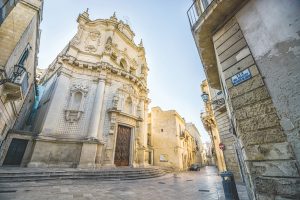 A Thank you for writing in to us, Sally. Puglia is such a diverse peninsula in southern Italy and is filled to the brim with historical attractions, yet with fewer tourists in comparison to the rest of Italy it is an ideal holiday spot for people looking to discover the paths less travelled.
We recommend starting your trip at the Masseria Montenapoleone; it is not only an extraordinary slice of rural life, but also acts as the perfect base for four nights.
Day 1: Start your explorations in the coastal town of Monopoli, filled with narrow streets and alleyways, overlooked by the incredible 1,000-year-old Castle of Santo Stefano. Also, visit the nearby town of Polignano a Mare and sample its famous gelato. I recommend eating at the Grotto restaurant, built into the cave, looking straight out to the sea.
Day 2: Spend a day in Ostuni, known as the "wedding cake" town. The town is a webbed maze of alleyways, staircases and arches, all of which give the town such individual quirks.
Day 3: It's in Puglia's Itria Valley where the trulli houses take centre stage, drawing curiosity from all corners of the world.
Day 4: Take a trip to the 2019 UNESCO Capital of Culture – Matera. The town is world famous for its honeycomb of sassi caves and frescoed churches.
Days 5-7: In the heart of Puglia, lies the provincial capital of Lecce. Discover its ancient past, including the 2nd century amphitheatre, Spanish Castle, its palazzi, churches and squares brimming with Baroque architecture. The Basilica of Santa Croce is part of the beating heart of Lecce, and Palazzo Persone, our accommodation of choice for your last three nights, is right next door. Be sure to indulge in the city's pasticciotto leccese, Lecce's famous pastry.
With mouth-watering cuisine, warm Italian hospitality, and fascinating history, Puglia will be a difficult holiday to beat. My Italian specialist team and I are on hand to tailor-make a bespoke itinerary for you.
Paul Bright, Long Travel
Italia legal expert: succession
Q I hold a British passport and am an Italian resident in Genoa. Is it possible or advisable to make separate wills for my house in Italy and my UK assets?
Paolo Marchetti, by email
A International private rules on succession in Italy have recently been replaced by the new European Regulation 650/2012 on succession. Under the new regulation, the law that takes precedence is that of the deceased's habitual country of residence. In cases where the habitual residence and nationality differ, the individual may stipulate in their Will that the law of their state of nationality should apply. Although the UK has opted out of EU Regulation 650/2012, the provisions of the regulation may have implications for anyone who owns assets in an EU state that has opted in, such as Italy.
Despite the fact that UK Wills are valid in Italy, Italian probate involving foreign Wills is usually more complicated and an official, legalised translation of the Will and/or Grant of Probate is usually required. A declaration of succession must also be produced so that any taxes due may be paid. British citizens who own properties in Italy are advised to make a separate Italian Will to cover their Italian assets as doing so can dramatically simplify the probate procedure in Italy upon their death.
Italian inheritance tax is payable on assets located in Italy and ranges from 4% to 11% for immovable properties. When making a Will, UK citizens should carefully consider their potential UK liabilities, which may still impact British nationals resident abroad. All formalities can be dealt with more smoothly with the assistance of a legal professional who can liaise with the relevant Authorities on behalf of the beneficiaries and prepare all the necessary paperwork.
Laura Protti, LEP Law