Italia issue 112 is on sale in the UK from 13th February
It's hard to resist the allure of the fair shores of Italy amid the gloomy post Christmas winter months, and now is the perfect time to think about your next visit. There is plenty to get you thinking in the new issue of Italia, and plenty of ideas to bring La Dolce Vita to your life away from Italy as well! Whether you want to cook up an Italian feast, add Italian chic to your home or simply enjoy the vistas of this special country, its the perfect read to banish winter blues.
– Enjoy the unspoilt coastline and hidden towns of Puglia
– Afford luxury property with alternative buying
– Discover the emerging design talents of Milan
-Improve your travel photography
– Make your own Puglian pizza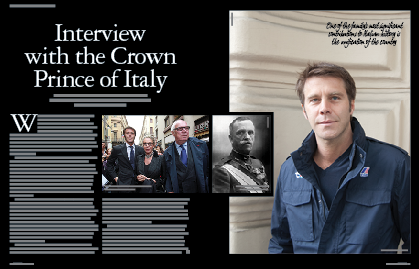 Emanuele Filiberto would have been Italy's crown prince if the country had remained a monarchy. Instead, he grew up in exile and has instead found a place in Italian society as a television personality, winning the Italian Version of Strictly Come Dancing! James Miller talks to him about the surprising direction his life has taken in this issue of Italia magazine.
Every region of Italy has special Easter traditions, but Mercatello sul Metauro in Le Marche is something else again. Rachel Beckwith goes off the beaten track to witness the lifelike leather Jesus, which has been part of the celebration for more than 1,000 years. And that's not the only reason to visit – the Easter cakes are pretty impressive too…
In the kitchen our resident chef in Italy, Mario Matassa has been cooking up pork, surely the meat the Italians are most obsessed with. He explores why pork is so special to the Italian diet, and shares his four favourite recipes to cook a taste of Italy in your own kitchens. Even if you are not hosting a festival of pork like Mario, these recipes are certainly worth a celebration.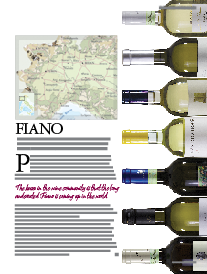 We also think its about time Fiano wine was more celebrated in the UK, and many wine industry insiders are tipping 2014 as the year it challenges Pinot Grigio for the crown of Italian white wine of choice. Hannah Bellis uncovers the best 7 bottle available in the UK, so you can beat the rush and sample it before the price goes up!
This issue of Italia will be on sale from 13 February in WH Smiths and all good newsagents in the UK.
You can order a copy direct from us by clicking here
Or look for our digital edition on the applestore, exact editions and Zinio!