Italia issue 111 is on sale 16th January 2014, packed with Italian holidays, property, food, drink, culture and more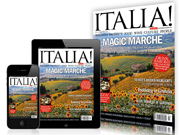 Escape the January grey skies to the shores of Italy, with inspiration and ideas for your next Italian getaway in the new issue of Italia magazine.Property-wise we are mad for Le Marche, and with Fleur Kinson's guide to getting the most for your money in this stunning region, you'd be mad to miss it too! We're spotlighting property in Umbria too, with our pick of the houses on the market right now, whether you are interested in restoration or finished properties, it's easy to see the best of what is available in issue 111 of Italia. If you are thinking of relocating, you'll find tips and advice from those in the know on what to look our for and consider when making the move to Italy.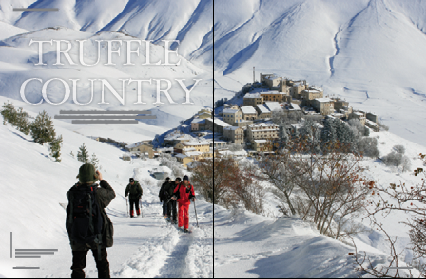 Our Italian holiday focus looks at the best way to spend 48 hours in the city of Turin with Lorenza Bacino. Go beyond the shroud to discover a city of museums, fun and gastronomy, perfect for an early 2014 weekend break. We're also uncovering the secrets of Sicilian pastries and finding out what we can learn about the Island's history from a tour of its pastries with Rachel Thom. If you are a keen walker, don't miss our look at snow-trekking in Umbria, discovering the mountains around the truffle gastronomic heaven of Norcia with Sebastian Cresswell-Turner. Join us for a walking tour of the streets of Venice too, with an itinerary from Secret Venice leading you too the overlooked objects that it is easy to miss.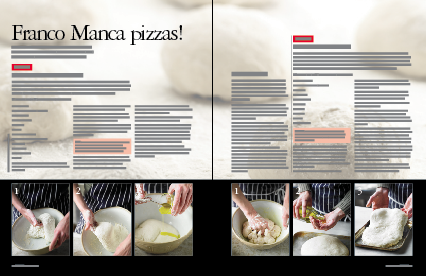 In the kitchen we're revealing recipes from Franco Manca pizza to help you cook up your own sourdough pizzas at home. You can also make a menu inspired by the seafood of Cinque Terre with three courses from Jeff Michaud. Spend a day among the olives with Giulia Dessi to see how Sardinian olive oil is grown and meet the men who produce it, or cook a Sunday Lunch, Puglia style with Amy Lucinda Jones' recipes.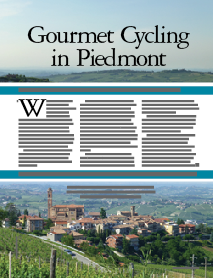 When it comes to Italian wine, we're celebrating the best Italy has to offer with a special focus on Barolo. We reveal the best bottles you can buy in the UK in our wine tasting, as well as showcasing an itinerary that lets you explore the best of the producers by bike.It's a great way to enjoy the beautiful scenery of Piedmont and really earn your wine as you go. Surely the next best thing to a January detox. Cheers!