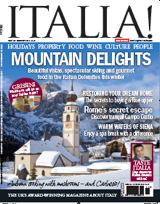 The November issue of Italia! is on sale now and full of great holiday ideas, tips on restoring properties and delicious recipes for the family that will warm you as winter approaches. Rick Senley ventures to Alta Badia for 48 hours in the ski resort, while the Italia! team taste a selection of grissini and give you their verdict. Discover a range of Dolcetto wines with our wine review and have a go at making Gino D'Acampo's desserts from his book Buonissimo!. There's also travel from the Dolomites to a spa retreat in Tuscany. With so much to read you don't want to miss out!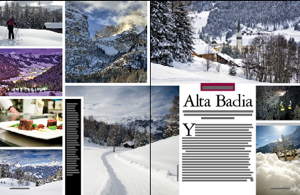 Rick Senley visits Alta Badia, a ski resort in the Dolomites where the distinctions between Italy and Austria become blurred by a timeless mountainscape. Find out where to stay and what to see and do for a weekend break that's sure to create beautiful memories.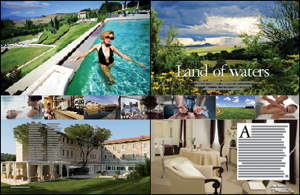 Rejuvenate your mind, body and soul in the south of Tuscany. Marina Spironetti reveals the best places for the ultimate spa break where you can relax in the land of waters.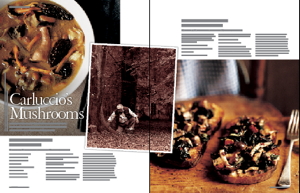 The Complete Mushroom Book from Antonio Carluccio is perfect for those who love to forage and gather their own mushrooms. With a lifetime of culinary talent, he shares recipes and tips on where to hunt so you're eating only the best.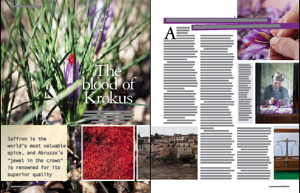 James Gingell travels to Navelli, Abruzzo to follow saffron on its journey from crocus to spice jar. Find out the unique story of the sumptuous ingredient.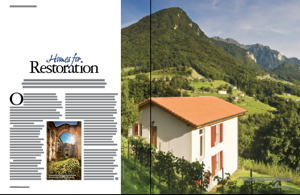 Fleur Kinson looks at the ultimate dream of many house buyers – restoring a property in Italy. With tips on where to look and what to expect, it's a great read for those thinking of making a big move.
Tags:
Issue 108
,
Italia Magazine
,
Latest Issue
,
Magazine
,
new issue