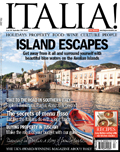 The September issue of Italia! is on sale now and is filled with inspiration to tantalise your Italian dreams. Join our editor Hannah Bellis for 48 hours in the Aeolian Islands where she finds the best places to stay and exciting things to do on your weekend retreat. Indulge with Marco Polo's guide to food in Florence and take your pick from a selection of our favourite Orvieto wines. Find a home in Tuscany, delve into a selection of Italian recipes and get ready for the highlights across the country this September. This month has plenty to offer and Italia! are here to help you make the most of it!
Click here to buy the new issue!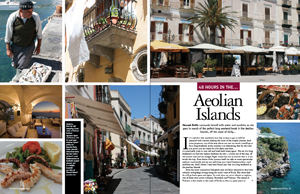 Hannah Bellis goes in search of the perfect island break and surrounds herself with water and sunshine in the Aeolian Islands. Just off the coast of Sicily, she helps with finding your way to the island and suggests venturing further with a trip to Lipari. Get a head start with places to eat and exciting things to do to make the most of your weekend away.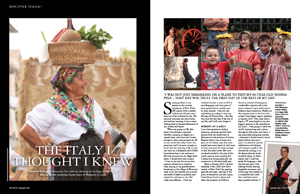 Reminisce with Mickela Mallozzi as she rediscovers her roots at La Sagra Delle Regne festival, and dances her way through her ancestral home town of Minturno in Lazio.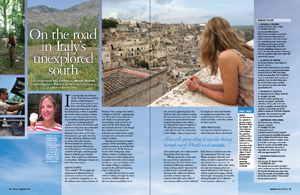 Find the real Italy with Hannah Millibank as she recaptures her honeymoon with a difference ? roadtripping through southern Italy with husband Ben.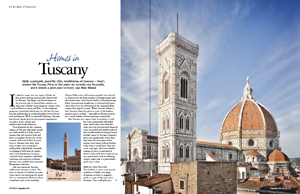 Find your perfect home in Tuscany with its idyllic countryside and jewel-like cities. You will be spoilt for choice and the prices are currently very favourable in the region. Fleur Kinson gives you the best places to suit your lifestyle.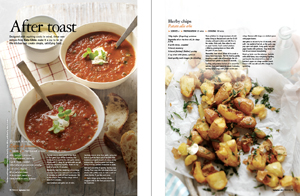 Kate Gibbs' After Toast is a book designed for aspiring cooks looking to create simple and satisfying Italian food. We share a few recipes, from soups to pavlovas, so you can learn to create dishes that are perfect for everyday.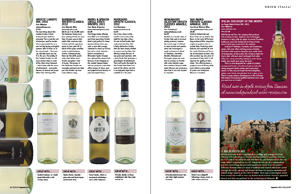 Indulge in Italian white wine as we focus on Orvieto, the best-known wine made in Umbria. It is the perfect compliment to your late summer barbecues, picnics and lunches as you soak up the? last of the summer sunshine.