We explore five of our favourite green spaces in Italy… how many of them have you visited and which are on your to-visit list?
Photos by iStock unless otherwise stated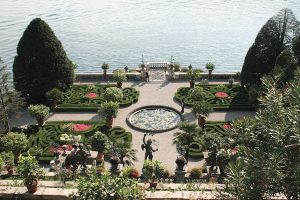 1. Featuring Italy's most dramatic baroque gardens, Lake Maggiore's Isola Bella is a horticultural paradise. The Borromeo villa occupies the centre of the island, while the rest of the grounds are adorned with a collection of exotic plants, trees and statues. The gardens were created between 1632 and 1671 by Count Carlo Borromeo III, who shipped tonnes of soil over to the island to create ten themed terraces – designed to resemble the stern of a galleon – complete with lemon and orange trees, magnolias and imported plants.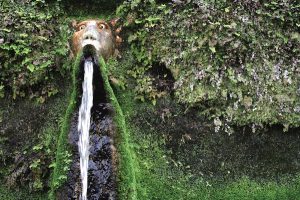 2. The UNESCO World Heritage Site of
Villa d'Este at Tivoli has become a model for other gardens to copy. The romantic slopes of the terraced grounds feature more than 500 fountains and an afternoon spent exploring the area will provide a rich education in frescoes and pebble mosaics.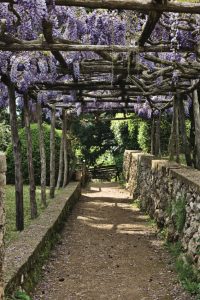 3. Located along the picturesque Amalfi coastline, the gardens of Villa Cimbrone bridge the gap between the 20th-century renovated farmhouse and the dramatic cliff edge. The double-tiered grounds are awash with classical structures, woodland paths, strong-scented flower gardens and a Moorish loggia.
Find out more here.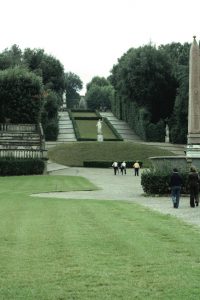 4. The oasis of green of the Boboli Gardens in Florence provides dramatic views of the city alongside works of art by some of Italy's finest architects and sculptors. One of the garden's most imposing sights is the Isoletto, a small island adorned with fountains and rare examples of Medici citrus trees. 
For more about visiting the Boboli Gardens, check out the website.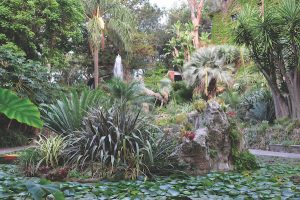 5. The elegant gardens at La Mortella on Ischia feature unusual focal points made from volcanic rocks and a Thai-inspired house that provides the perfect base for a spot of meditation.
The garden's website has more info if you're thinking of a visit.

For more on Italy's beautiful gardens, see more here