Tuscany's Alta Maremma – once a malaria-infested swamp – has become a mecca for hedonists the world over. Anna Blomefield finds out why…
Photos by Anna Blomefield unless otherwise stated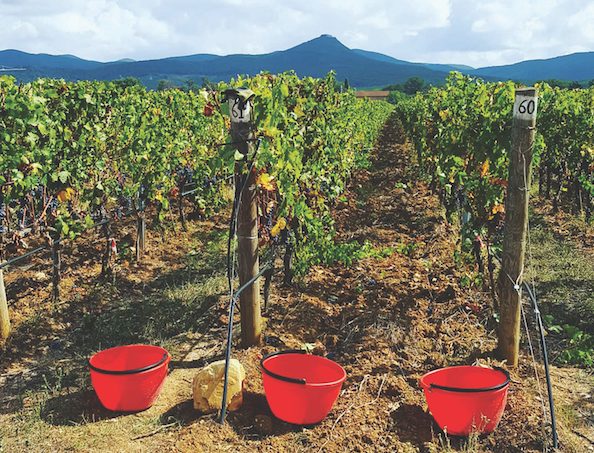 I'm leafing back through my wine-tasting notes. "Perfumed, black fruits, baked, liquorice. Great length… amazing!" The page is stained with purple drips. I remember this wine clearly – Guado al Tasso Cont'Ugo 2015. It was sensational. But then, I was also drinking it on a hillside in the Tuscan Maremma, surrounded by undulating vineyards and tall umbrella pines, and there's nothing quite like tasting wine in the very place where it's grown. The wines we discover on holiday are friends for life. 
Nobody really talked about the Maremma in the 1980s. Wine buffs, and some of the rest of us, had heard the name Sassicaia whispered on the grapevine. But our love affair with Chiantishire was in full bloom. We wanted Florence and Siena, San Gimignano – A Room with a View. The Bolgheri DOC region, now so revered, wasn't even created until 1994 – indeed, the Maremma itself as we now know it hadn't been around very long. Until the 1930s, when the land was drained under Mussolini, it was still a malaria-and bandit – infested swamp. Not exactly a holiday destination. 

Blissful anticipation
I love arriving at a destination after dark; the blissful anticipation of that first parting of the curtains. As the car turns off the main road from Pisa and starts to climb a pitch-dark gravel track, the headlights reveal fragmentary clues. There's a line of cypresses, their graceful pointed forms silhouetted against a trace of faint light in the velvet sky. The air smells warm, herbal, a little humid. A roughly handpainted sign appears: Divieto di Caccia. No hunting. "It's mainly the wild boars," says my host Niccoló. "We might see one." 
I peer into the forest as we rumble on, searching for a flash of eyes. Finally, I make out a garden with fruit trees, a smudge of burnt-sienna stucco, and lamplight spilling through a doorway from a vaulted hall. The Relais Il Biserno. Upstairs, I find that my bedroom is entirely covered in a delicately painted landscape mural, with bluebirds fluttering overhead. But when I fling open my windows next morning, the real view past the swimming pool to vineyard-clad hills, shelving away into the blue, is better still.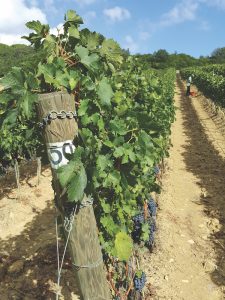 A maverick nobleman
Nobody had ever thought to make wine here. The local grape, Sangiovese – the variety that gives Chianti its classic sour-cherry tang – gave poor results on this terrain and was mainly used for so-so rosés. It took a maverick Piedmontese nobleman to turn things around. His name, Mario Inciso della Rocchetta, has passed into legend. An eccentric student of agronomy, he became convinced that he could make Bordeaux varieties – Cabernet Sauvignon, Merlot, Petit Verdot, Cabernet Franc – work here; in the 1940s he put the land from his wife's dowry under vine and began producing Sassicaia under the misleadingly humble designation Vino da Tavola. 
In the late 1960s, it started getting noticed, and received real acclaim in 1978 for its 1972 vintage. Today, the original Super Tuscan has its own tiny DOC within the Bolgheri designation, and commands prices that would make an oligarch's eye bleed. 
He may be a former playboy and war photographer, but Della Rocchetta's nephew, the Marchese Lodovico Antinori, has wine in his veins, coming from a line of winemakers that stretches back to the late Middle Ages, and having already founded the superlative Sassicaia rival Ornellaia and the all-Merlot icon Masseto.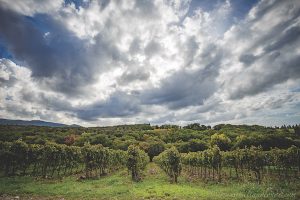 Ornellaia is now in the hands of one of the Antinoris' biggest rivals – Frescobaldi – but Lodovico's new fiefdom of Biserno lies just over the hill, its vines tended by vineyard manager Ranieri Orsini, and its cellar presided over by winemaker Helena Lindberg, a soft-spoken Swede who's completely unfazed by taking her place in this patriarchal history. ("I've never been impressed by men," she says simply over rare-breed bistecca tagliata cooked by the Relais's chef, Tiziana. "I grew up with older brothers and I studied chemical engineering, so I've always been surrounded by them.")
Lindberg oversees the full range of wines made by the estate, from its entry level Insoglio del Cinghiale (named for those boars), through Il Pino to the flagship Biserno and the jewel in the crown, Lodovico, made only in occasional vintages, in very small quantities and with meticulously selected fruit.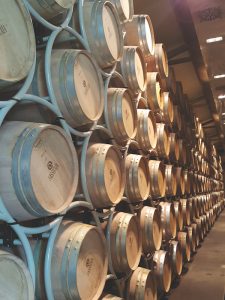 From the Relais, row after row of vines guide the eye towards the sea – for now, after the frenzied land grab that has taken place over the last 30 years, this is Italy's Napa Valley. What exactly is it that made the world go crazy for the Super Tuscans? I start to piece the picture together at a series of tutored tastings at Biserno and nearby tenute San Guido and Guado al Tasso, then swing by La Strada del Vino, the local wine consortium's HQ, where, with spittoon to hand at all times, I sample a mind-boggling 57 wines in succession. The wines are certainly delicious, and they share noticeable family characteristics: most have great intensity and perfume, often with blackcurrant, black cherry and damson aromas, and liquorice and mint both making appearances. They're never blowsy – more elegant and refined. For many of these wines, it comes down to tiny differences, painstakingly wrought. "It's like a tailor who makes a bespoke dress," as Guado al Tasso's Luisa Foschetti puts it. "It's the buttons you use…" They're intriguing, surprising. Not classically Italian, but then they don't taste like their cousins over in Bordeaux, whose grapes they share, either. They're like a tall, handsome Frenchman who speaks faultless Italian with a trace of a Bordelais accent and looks perfectly at home in his Loro Piana cashmere and kid-soft Gucci loafers.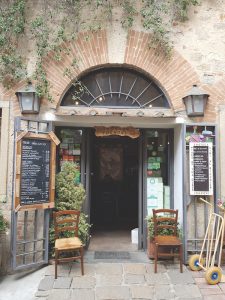 Quaint and pretty
The village of Bolgheri is dominated by wine, and is quaint and pretty rather than beautiful. As I step inside Enoteca Tognoni – having lingered for quite some time in the doorway to gawp at a chalked-up list of wines by the glass that includes names such as Ornellaia, Grattamacco, Arnione and Messorio as well as Biserno, Sassicaia and Guado al Tasso – I note there are bottles and barrels everywhere, simple wooden furniture, kids, and a distinct lack of white tablecloths. It's unpretentious, friendly, buzzing; and I know from experience that in Italy, some of the best lunches come in the least glitzy packages. The food, when it arrives, proves me right: top-quality salumi and antipasti, and delicious pasta dishes, each led by one fine ingredient redolent of the wild – porcini, wild boar, duck. I can count on the fingers of one hand the London restaurants that have successfully nailed this vibe. 
It turns out that it's something of a speciality here. Tucked away on a rather nondescript stretch of beach at Marina di Bibbona some six kilometres from the Relais is La Pineta – a restaurant that's barely more than a beach shack, yet its chef, Luciano Zazzeri, holds a Michelin star, and it can take months to get a table in high season. Arriving at dusk, my companions and I pass some rather unprepossessing campsites and caravan parks on the coast road, reaching our destination just in time to catch the remnants of a shot-silk sunset from the sandy boardwalk.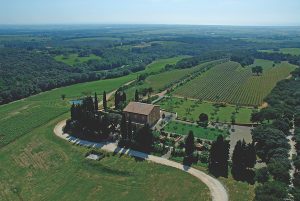 Inside the restaurant, there are tables simply laid, ships' tillers, a cabinet full of glassware. Again, no shouting. Just impeccable, fresh, ingredient-led food: a raw platter of red shrimp and langoustine with bream and mackerel; a miniature monkfish sandwich and a courgette-flower tempura; superb garlicky pappardelle with red mullet, and whole salt-baked sea bass, all served by a pair of identical twins. We pick from the restaurant's famed inch-thick wine list: an oaked Sauvignon from Ram's Hill, New Zealand; Le Macchiole's Paleo Bianco, a Chardonnay blend; a juicy Weingut Gottardi Blauburgunder from the South Tyrol. It's paradise, unless you're the sort of person who insists on the latest interior design. But then, hasn't that become rather ubiquitous? Rather… cheap? I can't help feeling the recherché authenticity of this place is the new face of luxury. 
House-made cheeses
We eschew pudding in favour of some pretty potent house-made cheeses. But that's one itch left unscratched, so next day, a tour of the Amedei chocolate factory in Pontedera, near Pisa, is in order. Wide-eyed as Charlie Bucket, we swathe ourselves in disposable nylon and peep into the fermenting, roasting and manufacturing rooms, half expecting to see cows and squirrels. Wildlife is not in evidence, but the smell is out of this world. We get a crash course in pods – Amedei only use top-quality Criollo and Trinitario ones. And did you know that the seeds inside a cocoa pod are enveloped in a gloopy, white substance that's key to the fermentation – and that fermentation, which takes place under banana leaves, is a super-important part of the process of creating rich-tasting chocolate? Amedei profess their product to be the best in the world, and having sampled the output, I'm disinclined to argue. It's rich, deep and complex, and the nuts in the pralines have a scrumptious high roast.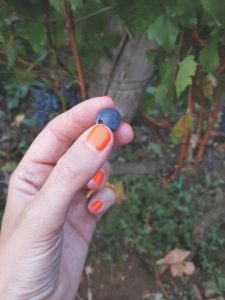 As I take my last glance down the ramrod-straight road that runs through the heart of Bolgheri, lined with stately cypresses (and aptly named viale dei Cipressi) I remember Niccoló telling me that these trees, so redolent of Tuscany, are in fact not native to the Maremma; they were imported by a local nobleman – all part of the facelift. And what a facelift it is – testament to the magic that human beings can work on a patch of land. Or a bunch of grapes. For what is wine but an expression of the land, the climate and the people that made it? Their story, their care and attention, from the draining of the soil to the final bottling. If you sip carefully, you can taste it in every glass. A message in a bottle.

Wineries (and more!)
Tenuta san Guido
At the time of writing, Tenuta San Guido is not open for public tastings.
Tenuta Guada al Tasso
Tenuta Guado al Tasso is open by arrangement, and a restaurant and wine shop are slated to open this spring. Guided tours and tastings can be arranged via La Strada del Vino 
Enoteco Tognoni
Enoteca Tognoni, Bolgheri. Visit any time for a taste of typical Tuscan products.
La Pineta
La Pineta, Marina di Bibbona
Amedei Chocolate
Pontedera. Tours by arrangement.


Get inspiration for your Tuscany trip with our Alta Maremma travel guide