Summers in Sicily are hot and the weather stays pleasantly warm throughout the winter…
Read Part 1 of this series here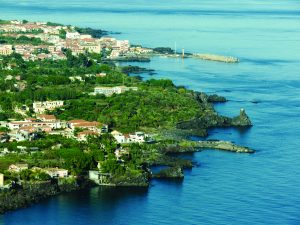 This favourable climate attracts not only peak-season holiday-makers but also those looking for some winter sunshine. Serving these sun-seekers are several Blue Flag beaches, as well as numerous UNESCO World Heritage sites for excursions away from the beach, and of course Etna and Stromboli, the island's famous volcanos.
Once relatively inaccessible (though not, it would seem, to the Greeks, Arabs, Normans and Spanish, all of whom have left their mark) Sicily is now well-served by international airports at Palermo, Catania and Comiso.
Central and Southern Sicily
The centre and south of Sicily is a region of great contrasts. The ancient landscape is mountainous in parts and reflects the agricultural and industrial endeavours that have characterised this area through the centuries. It is an area of great natural beauty with isolated towns reflecting a quieter pace of life.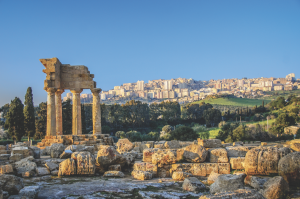 The UNESCO World Heritage Site at Piazza Armerina, the Villa Romana del Casale, is a magnificent Roman country residence. Further south you can enjoy Agrigento's Valley of the Temples, an extraordinarily well-preserved site of Ancient Greek remains, and the ruins of the Greek city of Akragas.
Palermo and the West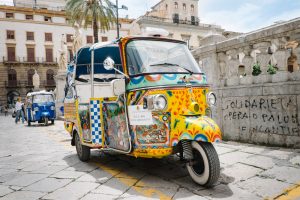 Palermo is Sicily's capital and largest city. Exotic and bustling, it is a mix of Middle Eastern, North African and European influences, both culturally and architecturally. With a population of more than half a million it has everything you would expect from a modern city, including excellent transport links.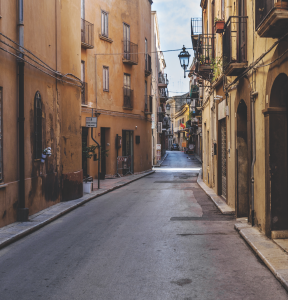 To the west of Palermo, the terrain becomes rugged and is peppered with Greek ruins. This is one of the areas of Sicily that is most off the tourist trail. But its tranquility makes it a must-see as the coastline has a lot to offer with its clear waters and tiny coves. Part of the shoreline is incorporated into the nature reserve of Zingaro. Characterful resorts dotted along the coast include Trapani, Marinella, Erice and Marsala, with great hotels and excellent food.