Find some of the best places to stay, eat and visit while staying around San Marco, Venice with Adrian Mourby's guide to the highlights of the area…
Images by Kate Tadman-Mourby unless otherwise stated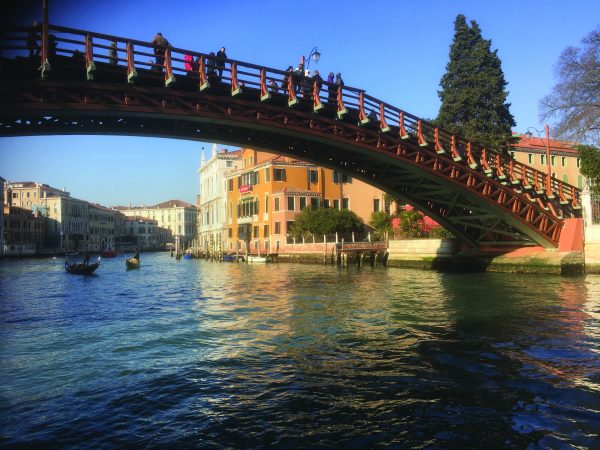 What to see and do
Piazza San Marco 52 
In 1830, the Correr family donated its collection of art and Venetian artefacts to create this museum. Since 1923, everything has been housed in the Ala Napoleonica ballrooms built across the west end of Piazza San Marco.
Campo Santo Stefano
Built in 1374, this brick Gothic church contains the graves of the composer Giovanni Gabrieli and the Doge Andrea Contarini. It also has the dubious distinction of having been deconsecrated on six separate occasions because of murders committed within its walls.
Campo San Fantin
Venice's best-known opera house is aptly named: the Phoenix has risen from the fl ames on three occasions. The current interior is a meticulous recreation of the 1836 design and was completed in 2003. Tours are available most days.
Campo San Samuele, San Marco 3231
The last palazzo to be constructed on the Grand Canal was completed in 1772 for the Grassi family. In 2003 it was bought by François Pinault, owner of Gucci and Yves Saint Laurent, in order to display his remarkable art collection.
Corte Contarina, San Marco 4303
In the 15th century, the Contarini family employed Giorgio Spavento to add an external staircase to their unremarkable palazzo. It gets its apt nickname "Bovolo" from the Venetian word for a snail shell.
Salita San Moise, San Marco 1390
Love it or loathe it, San Moise has the most exuberant Baroque façade in Venice. The marble carvings include unconvincing camels and a bust of Vincenzo Fini, the man who funded its construction.
Where to eat
Piazza San Marco 121 
One of Venice's best restaurants, Quadri has dramatic interiors and superb views over Piazza San Marco if you can get the right table. Grancaffè Quadri downstairs is more affordable and more traditional in décor.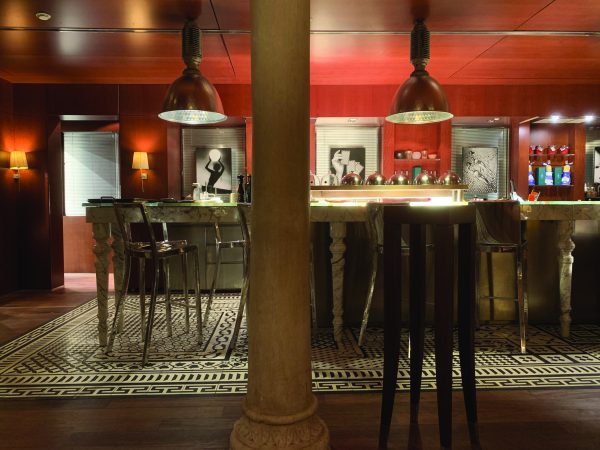 Calle Vallaresso, San Marco 1323
The best-known bar in Venice still has a 1930s feel to it. In this small space movie stars like Orson Welles and writers like Hemingway and Truman Capote rubbed shoulders with Italian aristocrats.
Piazza San Marco 57 
Florian has hosted Goethe, Casanova, Byron, Proust and Dickens in its 300-year history. It has now expanded to six distinct rooms, each with glass doors facing out on the café's resident orchestra, which plays in Piazza San Marco.
Salizzada del Fontego dei Tedeschi, San Marco 5556
Located inside the dazzling T Fondaco dei Tedeschi, this trendy café designed by Philippe Starck turns into a dark and atmospheric bar in the evenings. Wonderful cocktails are served till late.
Piscina San Moise, San Marco 1995 
This busy, brick-lined old osteria is ideally located just east of La Fenice opera house, so it picks up a lot of enthusiastic opera-loving trade both just before and immediately after performances.
Calle Zaguri, San Marco 2619 
A cheery, casual, two-room restaurant with extrovert waiters and reasonably-priced seafood. Ideal for pre-show suppers if you are attending the opera at nearby Palazzo Barbarigo Minotto.
Where to stay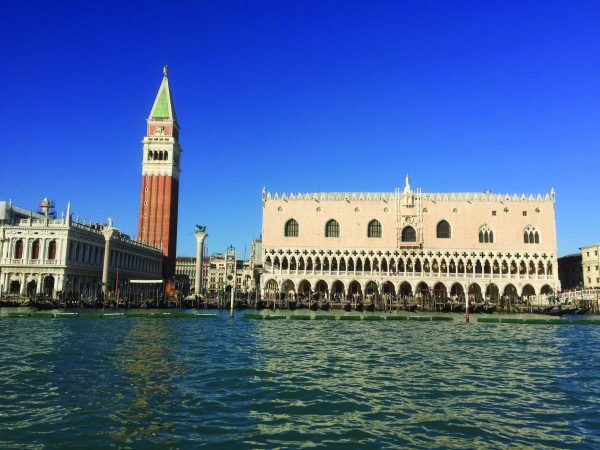 Campo Santa Maria del Giglio
Beloved of the writers Ernest Hemingway and Somerset Maugham, the serene Gritti Palace has a bar lined with paintings by Pietro Longhi, and its tables spill out onto a pontoon on the Grand Canal. Close to reception, a corridor is lined with signed photos of A-list celebrity guests dating back as far as the 1940s.
Calle Larga Ascensione, San Marco 1243 
Possibly the oldest hotel in Venice, the core of the Luna was built as lodgings for the Knights Templar in the 12th century. Breakfast is taken in the Salone Marco Polo, with its original 18th-century frescoes by pupils of Tiepolo.
Corte Barozzi, San Marco 2159 
Originally opened in 1895 as the Grand Hotel Britannia, and later known as the Europa Regina, this 169-room hotel on the Grand Canal has recently been elegantly refurbished as the St Regis. Its eastern wing was built in the 16th century as Palazzo Badoer Tiepolo.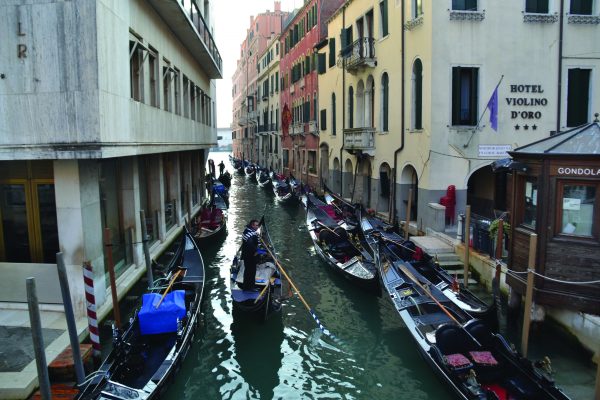 Campo San Moise, San Marco
This is a hotel of two contrasting yet strangely complementary styles. On its Grand Canal side it was built to resemble a medieval palazzo, and is fronted by a female statue representing the unified Kingdom of Italy. Later, in the 1940s, on its landward side, a New York-style lobby was built facing Campo San Moise.
Ramo Grassi, San Marco 3247
This new trendy hotel next to Palazzo Grassi is already proving popular for photoshoots. It's located inside a "starter palazzo" built by the Grassi family in the 16th century before they moved up market to the palace next door. The décor is black and white, with mirrors everywhere.
Calle de la Rizza, San Marco 463
Just fifty metres from Piazza San Marco and close to the Chiesa di San Giuliano (San Zulian, in the Venetian dialect, and its more usual name) this hotel in the Mercerie offers traditional compact bedrooms, a reading room full of antique furniture and its Antico Pignolo Restaurant.
Getting there
British Airways flies to Venice from London Heathrow, Gatwick and City. For short-stays with hotels, see BA Holidays.
Other airlines will fly you from the UK to Venice, but do note that there is a difference between Venice Marco Polo and Venice Treviso.