Our experts are here to help with all your questions about Italy. This month, alternative Sorrento, travelling around the south, fractional ownership in Le Marche, and EU driving licences…
Alternative sorrento 
Q: I'd love to visit Sorrento, but still want to have that 'authentic Italy' feel. Are there any smaller hotels that might fit the bill?
Gilly Lightfoot, by email
A: We have a great little hotel that I think would be perfect. Villa Don Camillo is a family-run place with just seven bedrooms, so it's got that feel of staying with friends or family – you can ask the chef for a cooking lesson in the kitchen or get the owners to show you how to make limoncello with lemons from the garden.
It's in Sant'Agnello, a quiet, mostly residential area just outside of Sorrento. The centre is a five-minute train ride or a 45-minute walk away, and there's also a free shuttle bus. You can easily get to Pompeii, Naples, Capri and the Amalfi Coast, but once you're back at the villa, it feels a million miles away from all the hustle and bustle. Ask for an orange juice after a day's sightseeing and the staff will pick the fruit straight from the orchard, squeeze it, and bring it to you out in the garden – you can't get fresher than that!
The Villa Don Camillo is exclusive to Citalia, so we've been able to sort out lots of little extras that we hope will make guests' experiences there even more special. You'll have a complimentary bottle of local wine waiting to toast the start of your holiday, our concierges will drop by with a copy of their personalised guide to the area (they've all lived out there for years, so they know the best trattorias and enotecas) – we'll even pop a copy of our travel magazine in the room in case you want something to flick through down by the pool.
Lisian Gianni, Italy Expert for Citalia 
Lisian Gianni is an Italy Expert for Citalia, and has visited the country more than 50 times. Citalia is the six-time British Travel Award winner and leading Italian specialist with more than 85 years' experience in organising Italian holidays. www.citalia.com
Travelling in the south
Q: We are wanting to plan a trip to southern Italy with our family – it will probably be the last one we all go on together before the kids go their separate ways to university and out to work. So we want to make it really special. We'd love to visit with them the key sites of this region of Italy, including Pompeii, Lecce, and the trulli houses. We've heard that the beaches are lovely too, so hopefully we can combine day trips with a spot of lazing on the beach! What order would you suggest we visit these areas in, and are there any important areas I've missed? 
Chris Morgan, by email
A: A holiday to southern Italy is guaranteed to create lots of memories as a family! A tailor-made holiday, created to be as special and individual as your family, is what we would recommend. Flying to Naples and staying on the Amalfi Coast for a few nights would allow you all to experience the famous views of Positano and Amalfi, in addition to exploring the pretty towns of Ravello and Sorrento. A scenic drive south takes you to the little know region of Basilicata, a stunningly beautiful place well worth adding to your list! Local points of interest here include Maratea and the Pollino National Park, which offer incredible hikes with never-ending views (don't forget to pack a picnic!). After a couple of days exploring, make your way east to Puglia, home to some of Italy's best food and wine, historic towns such as Lecce, Ostuni and Gallipoli, and the longest coastline on mainland Italy. It's from here that you can visit the famous Itria Valley, home to the unique and beautiful trulli houses, as well as traditional towns like Alberobello, Cisternino and Martina Franca. Continuing your stay in Puglia, treat yourself to a few nights at a beautiful beach hotel such as Canne Bianche, and unwind in the ambience of local coastal towns like Monopoli and Polignano.
Paul Bright, Italian Travel Expert at Long Travel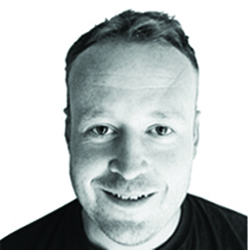 Paul Bright has been the Italian Travel Expert at Long Travel for 16 years. Long Travel is an award-winning tour operator to Italy that has specialised for 30 years in tailor-making holiday experiences to regions including Puglia, Sicily, Sardinia and Tuscany.  01694 722193, www.long-travel.co.uk 
Fractional ownership
Q: We are interested in buying into a fractional ownership property in Le Marche. Could you explain how the process works, and if there is any advice you could share with us from your wide experience in this area, we would be grateful. 
Jennie Dobson, Winchester
A: Thank you for your question regarding fractional ownership. Appassionata is a family business created in 2007, for people who want a holiday home in Italy, but don't want the expense, worry and hassle of owning a home outright. We have created a business where owners can buy a five-week share in a luxury property. We do all the work, including wading through the red tape! The buying process is very straightforward, just like buying a share in a company.
The property deeds are owned by a UK-based company. The owners own the company, the company owns the property. There are no additional fees when purchasing the share. Appassionata charges an annual maintenance fee which is equally split between the owners to cover the running costs of the property.
We offer people the chance to come and visit us here in Le Marche and stay in our 15th-century apartment. We take them on a tour of the local area, visit the property and then meet up for dinner to answer any questions they may have. There is never any pressure. If they then wish to go ahead with the purchase, they fill in the necessary forms. Fourteen days later they are the very proud owners of their new Italian home.
For more information or to book your discovery trip www.appassionata.com.
Dawn Cavanagh-Hobbs, Appassionata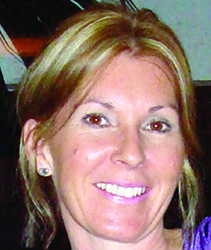 Dawn Cavanagh-Hobbs is co-founder of the successful fractional ownership company Appassionata Ltd, a UK-based development business that specialises in the restoration and creation of unique properties in the stunning region of Le Marche. info@appassionata.com.
Driving licences
Q: I am relocating from the UK to Italy with my family and I wanted to ask about driving licences. I have a UK driving licence, but do I need an Italian one, as I will be living in the country permanently? 
Matthew Harvey, by email
A: Driving licences issued by EU member countries can be used in Italy. A licence issued by an EU country is valid in Italy as long as it is still valid in the country in which it was originally issued, the holder is over the driving age for the type of vehicle, and it has not been suspended or revoked in the country of issue.
However, if you plan to reside in Italy for long periods you are advised to convert your driving licence into an Italian one as this greatly simplifies the renewal procedures and replacement formalities if it is lost or stolen. If your driving licence does not have an expiry date, the conversion should be arranged within two years after taking residency.
Non-EU driving licences must be converted into Italian licences one year after registration at the town residence office. A sworn translation of the driving licence should be obtained for the whole period the foreign licence is to be used in Italy before being converted. The penalty for driving with a foreign licence one year after registration at the town residence office is the same as that for driving with an expired Italian licence: a revocation of the licence and a fine.
Not all foreign licences can be converted. This depends on bilateral agreements between Italy and the country in question.
Laura Protti, LEP Law
Laura Protti is the founder of LEP Law. She is dual-qualified as an Italian avvocato and English solicitor, and specialises in assisting British and Italian clients with matters relating to Italian law. Visit her website at www.leplaw.co.uk for more information.