From tracking Italy's 'big five' to honing your photography skills or wild volunteering, Italy offers a wealth of travel opportunities to bring you closer to the natural world, says Jenny Oldaker…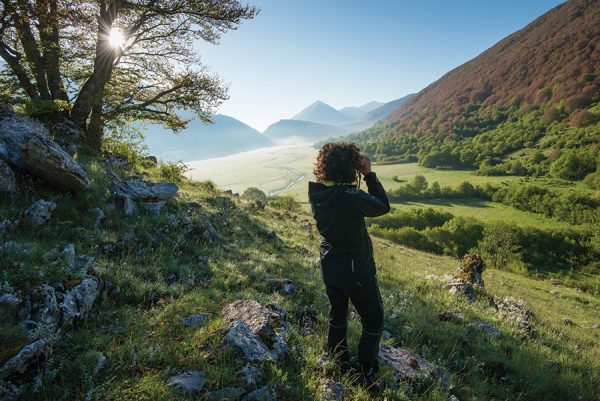 You've seen the treasures of the Renaissance in Florence, marvelled at Rome's ancient history and been awestruck by Amalfi's glittering coastline. What next?
Italy may be famed for its culture-rich cities and breathtaking hill towns, but if you want to experience another side of the country, consider a trip that focuses on the rich seam of natural wonders along the length and breadth of the peninsula.
Whether you fancy seeking out bears and wolves in the national parks, hiking along Alpine wildflower meadows, or even volunteering to help the whales and dolphins off the Italian coast, there's an exciting array of travel opportunities for intrepid nature lovers, and a raft of knowledgeable guides and responsible operators ready to introduce you to Italy's wilder side.
Wildlife Watching
There are many exciting animal species in Italy, and the Central Apennines is the perfect place to find them.
Italy's 'wild heart' is a magnificent area boasting a rich diversity of habitats, including beech woods, open hillsides and alpine grasslands.
Wildlife Adventures offers several trips in the area, including 'Italy's Big Five' (brown bears, wolves, deer, wild boars and chamois); a four-night exploration of the Park (£530), learning about the animals and following their tracks – and a hearty meal and comfortable bed to return to after each day in the field.
"This experience is great for people who want to understand how some iconic species have managed to survive in a heavily man-made country like Italy, and just two hours by car away from Rome," says Umberto Esposito, nature guide and founder of Wildlife Adventures.
Groups are kept small (six to eight people) so there's a favourable ratio between guests and local guides, and the impact on the local environment is minimal.
Exodus Travels also offers a six-day trip in the area. Rewilding the Apennines (six days from £1,999) offers travellers the chance to see first-hand the beneficial impact of rewilding and to learn about the importance of using wildlife corridors to connect protected areas – and the trip also includes the potential to glimpse the area's magnificent animal life.
Guests on Naturetrek's eight-day Apennines trip (from £1,795 inc flights) can also hope to spot the Marsican brown bear and wolves, but the experience will also focus on some of the area's smaller species, such as birds and butterflies – both of which are plentiful in this uniquely biodiverse area.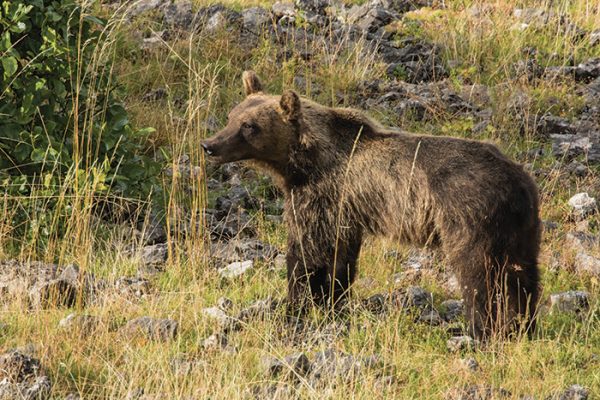 Snap Happy
A photography holiday is a fantastic way to combine a nature-based trip with honing a practical skill.
Wild Photography Holidays has a selection of European experiences, including The Best of the Dolomites (eight nights, £3,100), led by local expert and photographer James Rushworth.
Guests will enjoy learning how to capture the magnificent rock formations of the mountains and the magical alpine landscapes, as well as the local flora and fauna.
"Alpe di Siusi is Europe's largest high-altitude alpine meadow," says Geraldine Westrup, photographer and operations director.
"The vast plateau harbours some 800 different species of wildflower, and the Dolomites National Park is the home to stable populations of chamois, deer, marmots, grouse, roe deer and more.
"Golden eagles and peregrine falcons are common and it's good to know – although sightings are unlikely – that brown bear are naturally returning to the area."
In Abruzzo, budding photographers can enjoy an advanced nature photography workshop with Wildlife Adventures, before heading out in search of the Apennine chamois (a species of goat-antelope. The magnificent setting and expert tuition make for a memorable experience (three days €165, course only).
And if you'd prefer to concentrate on the smaller creatures with your camera, K'nature runs a two-day Macro Photography workshop in southern Umbria (€150, course only, with online workshops in addition to field experience).
The diverse habitats of the area enable participants to encounter a wide range of species to practise close-up photography.
Guests on this trip will need to make their own provision for accommodation and food, but the course makes a fascinating addition to an itinerary in this part of Italy.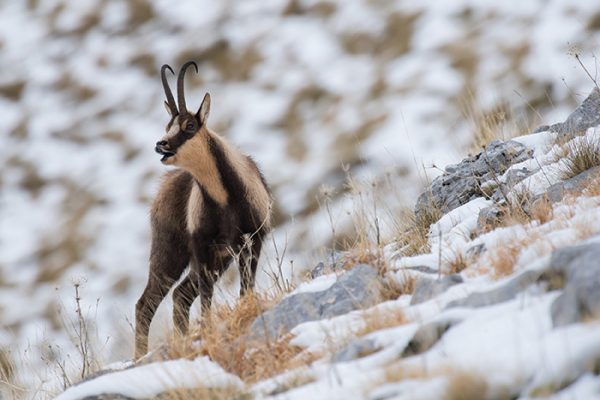 Botanical Breaks
If your passion for nature leans towards the floral, Italy offers plenty of opportunities for exploring the world of wildflowers.
Naturetrek's Flowers of the Italian Gargano Peninsula (eight days from £1,695, inc. flights) is a wonderful introduction to southern Italy's profusion of unique flora.
Gentle botanical walks will take guests in search of the great diversity of orchids and other flowers that are found in this area. With hotels in Monte Sant'Angelo and Peschici, a comfortable base and tasty fare are on offer at the end of each day's discoveries.
If you fancy an island break, Naturetrek's Wild Flowers of Sicily (eight days from £1,595 inc flights) inspects the stages of colonisation on Mount Etna as well as the flora of the Madonie Mountains.
"Expect to see plenty of Ophrys orchids, the original wild sweet pea, peonies, and Etna endemics such as Etna violet and Etna milk-vetch," says Andy Tucker of Naturetrek, describing a few highlights of the experience.
Lastly, art-lovers should look to the trips offered by Paint Botanical if they want to add an extra aspect to their botanical holiday.
Artist Elaine Searle runs residential botanical art holidays in Umbria (one week, €1,695), and in 2023 the focus is on gastronomy, with three options of workshops scheduled: Gin Botanicals, Italy on a Plate and Umbrian Vineyard.
This is a great chance for budding nature artists to get really up close and personal with the subject matter under the guidance of a true expert in the field.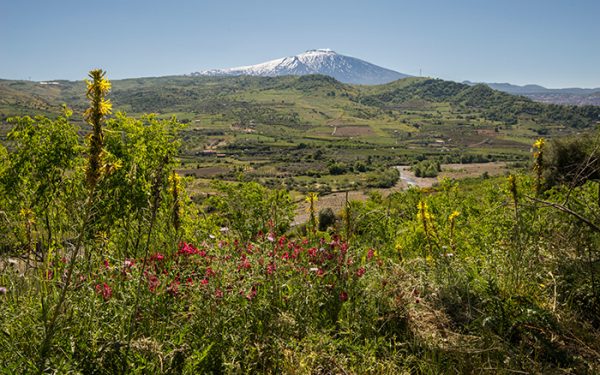 Go Birding
K'nature has several options for anyone who wants to discover Italy's exciting birdlife, including half- and full-day tours close to Rome and Naples, and a weekend on Ventotene Island exploring the species that call in during migration (from €350).
The company's Tuscia Birding Weekend (two nights from €330) is another excellent option for nature lovers; covering the area between the Rome and Viterbo provinces the trip observes a host of species including the lesser kestrel and the colourful European roller, all the while taking in the area's luscious landscapes.
There are more ornithological travel opportunities to enjoy too.
According to Andy Tucker, "Spring migration, lava flows on Mount Etna and delightful accommodation near Siracusa" are some of the highlights of Naturetrek's Spring Birding in Sicily break (seven days from £1,595, inc. flights).
"It's ideal for keen birdwatchers as well as people who just want to learn more about migration and Mediterranean birding."
Species such as the woodchat shrike, subalpine warbler and bee-eater are among the host of spring migrants that guests might expect to see.
One of Italy's top areas for birders is the Po Delta, which is a hotspot for a variety of species.
Any travel in this part of Italy can easily incorporate guided or independent birdwatching tours. Exotic-looking spoonbills and graceful pink flamingoes are among the show-stopping species found in the area.
Working with Nature
Volunteering is the most rewarding way to experience nature when you travel – projects where participants get to work alongside local experts are a wonderful way to immerse yourself into Italian life and the nation's natural wonders.
With Responsible Travel's Whale & Dolphin Research trip (six days from €805) you'll sign up as a crew member on a Motor-sailor boat to study cetaceans living in the Pelagos Sanctuary in the Ligurian Sea.
"Guests joining this trip contribute to a long-term conservation project focusing on monitoring and protecting vulnerable cetaceans – whales, dolphins and endangered Mediterranean monk seals," explains Sarah Faith, values writer at Responsible Travel.
"Participants work alongside marine biologists and are trained to collect and analyse data on wildlife sightings. The booking fee contributes to the research institute's ongoing work."
A backdrop of the Italian coastline, exciting coastal wildlife to spot and plenty of opportunities to jump in for a swim mean this isn't just a working trip: it also makes for a memorable holiday.
Down on the island of Lampedusa, volunteers are always in demand at Lampedusa Turtle Rescue.
Applicants need to be able to offer a minimum of a week (preferably three weeks) but require no prior experience – just a passion for the work of the charity and an enthusiasm to get stuck in and help out.
It's a hugely rewarding experience, working with an excellent organisation helping vulnerable marine life.
And if you'd prefer to keep your feet firmly on dry land, there are farms across Italy that offer the chance to live and work with local hosts through WWOOF Italia.
The website is a great starting point to see the opportunities available, all of which reconnect guests with the land, enable them to share daily life with local farmers and learn a little along the way.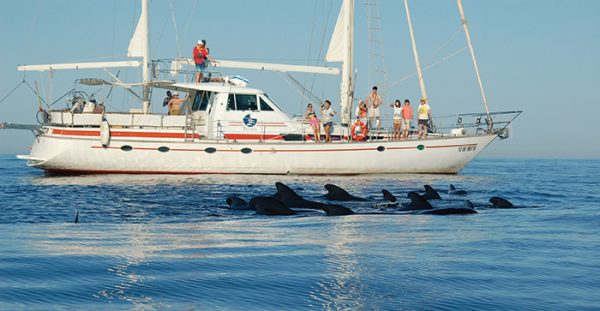 Responsible travel
Travel can broaden our minds and help us learn more about the world, but as the importance of travelling responsibly becomes increasingly apparent, how should we plan trips in order to minimise the impact on the destination and wider planet?
Choosing responsible, reputable tour operators and travel companies is an excellent starting point – making sure that any nature or wildlife trips you embark on are undertaken with the utmost respect to the animals and natural landscapes, and that the ethos of the company you choose is in line with ecologically responsible practices.
"We all need to think very carefully about how our travel impacts the world we call home," agrees Sarah Faith at Responsible Travel.
"Ultimately, that means flying less and instead staying longer and making each trip really count. Responsible tourism ensures that when we do choose to travel, local communities and conservation will benefit from our trip."
Umberto Esposito of Wildlife Adventures adds: "Places like the Central Apennines are a nature lover's paradise, but the impact of mass tourism can interfere with nature conservation.
"We focus on small group travel to minimise our impact on the landscapes and wildlife, giving priority to protection."
Guides themselves, like Umberto, have a part to play in sharing local natural treasures and encouraging travellers to appreciate the importance of protecting them:
"As intermediaries between tourists and tourism businesses local guides can influence the choices of consumers and the practices of suppliers, and as such offer an important contribution to the protection of the environment and local culture."
More information
Rewilding Europe is a non-profit organisation working to create rewilded landscapes in various regions of Europe, including Italy's Central Apennines. Various travel options and study trips are available.
Parks is a portal all about Italian national parks and nature reserves, including news, travel information, photography and much more.
Tethys Research Institute supports marine conservation through science and public awareness, and with a particular focus on large marine vertebrates like whales and dolphins.
The Italian League for Bird Protection strives to protect all Italian wildlife, but with a particular focus on wild birds and their habitats.
Ecowise runs educational courses for schools and creates holiday experiences for English-speaking visitors who want to connect with the natural world.
Blue Marine Foundation is a charity dedicated to restoring the ocean's health by addressing overfishing – one of the world's biggest environmental problems – and has projects in Italy and the Aeolian Islands.
A prominent and well-known environmental organisation in Italy, Legambiente also runs volunteer camps in regional parks and national reserves all across the country.
For more holidays, visit our travel archive
Featured Image © Umberto Esposito – Wildlife Adventures 2022