Find some of the best places to stay, visit or eat while staying around the Amalfi Coast, with  Adrian Mourby's guide to the highlights of the area…
Images by by Kate Tadman-Mourby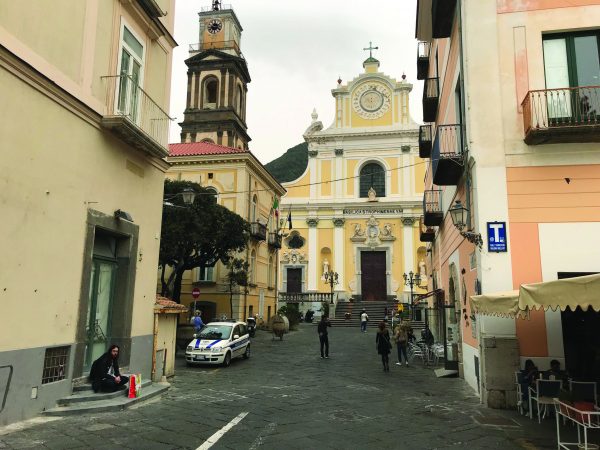 What to see and do
Museobottega della Tarsialignea
Via Santa Nicola 28, 80067 Sorrento
Marquetry is a particular speciality of Sorrento, and in this 18th-century palazzo the inlaid wooden furniture made by local masters is displayed. The palace itself, with its frescoed vaults and ceilings covered with hand-painted wallpaper, is also worth your attention.
Fonta di Sant'Andrea
Piazza Duomo, 84011 Amalfi
Situated close to the Duomo, this fountain is the perfect base from which to set out find the best gelato in Amalfi. It is topped by a marble representation of the crucified saint, below which another woman appears to be lactating through metal pipes.
Roman Villa & Antiquarium 
Via Santa Maria Vetrano 19, 84011 Minori
This patrician villa on the old sea coast of Roman Minori was abandoned at the time of the explosion of Vesuvius. It remained buried for centuries. When excavated, its ground floor was found well-preserved, with Pompeiian mosaics, frescoes and lots of amphoras.
Provincial Archaeological Museum of Salerno
Via San Benedetto 28, 84122 Salerno
Located not far from the cathedral, in an old Benedictine monastery complex, Salerno's archeological museum contains artefacts from the pre-Bronze Age era, the period of Greek occupation, and also a celebrated bronze head of Apollo from Roman times.
Where to eat
Hotel Victoria Excelsior, Piazza Torquato Tasso 34, 80067 Sorrento
The Victoria Excelsior's premiere dining room has superb clifftop views of the Bay of Naples and offers a modern take on authentic regional cuisine under Michelinstarred chef Antonino Montefusco.
Fish & Soul Restaurant da Cataldo
Via Marina Grande 202, 80067 Sorrento
A team of young, enthusiastic chefs started this fish restaurant on the beach next to Sorrento's marina. It's an open-air wooden deck with views of the local boats and very sophisticated food presentation.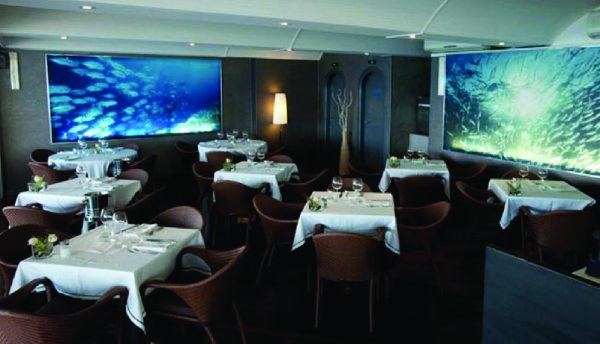 Corso Sant'Agata, 11 80061 Sant'Agata sui due Golfi
In the hills above Sorrento the extraordinary Alfonso Iaccarino turned his restaurant plus six bedrooms into a world-famous brand that now has branches as far apart as Dubai and Toronto. This is the original.
Via Gennaro Capriglione, 147 84010 Praiano
Casa Angelina is a modern boutique hotel, with minimalist décor, clinging to a steep cliff between Sorrento and Amalfi. Its fine dining restaurant, "a floor in the sky", has superb views across the Gulf of Salerno and a good Mediterranean menu.
Viale della Regione 4, 84011 Amalfi
Just above the beach – with views of the red and white parasols and the sea beyond – this is one of the best fish restaurants along the coastal road. The family who run it have been here since 1922.
Lunomare Trieste 84121 Salerno
This modern structure on the seafront is a popular café-bar that also does attractively light seafood dishes. In the late evening it becomes quite a party place. Sit upstairs if you want to enjoy panoramic views over Salerno's two marinas.
Where to stay
Piazza Torquato Tasso 34, 80067 Sorrento 
Richard Wagner, Enrico Caruso, Luciano Pavarotti, Jack Lemmon, Marilyn Monroe and Sophia Loren have all stayed at the Queen of Sorrentine hotels. Service, food and décor are all of a very high standard, and there are delightful gardens too. Double rooms from £530.
Piazza della Vittoria, 5, 80067 Sorrento
In 1750 Count Mastrobuono built a villa in Sorrento overlooking the sea, which was converted into a hotel in 1820. King Ludwig II of Bavaria, Victor Emmanuel III of Italy, and the Russian author Ivan Turgenev all stayed at The Syrene. Double rooms from £435.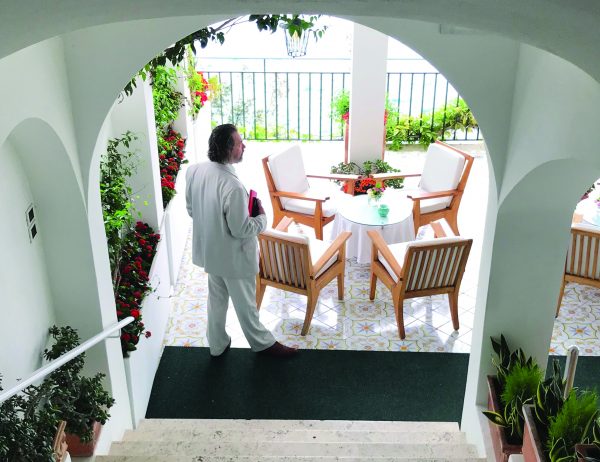 Via Mauro Comite 9, 84011 Amalfi
A lovely, old-fashioned, family-owned clifftop hotel whose restaurant has a distinctly Edwardian swagger to it. All the staff have been there for years. With its unselfconscious style, this is the Amalfi coast's Grand Budapest Hotel. Double rooms from £380.
Piazza San Giovanni del Toro, 2 84010 Ravello
High up in the mountains above Amalfi, the Caruso is one of a number of gorgeous palazzi owned by the Belmond group. Service is superb and the view from the infinity swimming pool is seductively hard to leave. Double rooms from £725.
Via Carusiello 32, Località Marmorata 84010 Ravello
The setting for Greta Garbo's affair with the American conductor Leopold Stokowski was originally built as a coastal fortress and watch tower, but is now a cheery and colourful boutique hotel with suites for weekly rental and rooms for the night. Double rooms from £110.
Via Enrico de Marinis, 2 84019 Vietri sul Mare
Situated just outside Salerno, at the end of our journey, this deceptively large 1950s hotel cascades down the cliff to a private beach. Its restaurant, Re Maurì, is Michelin-starred and benefits from a terrace overlooking the Tyrrhenian Sea. Double rooms from £84.
Getting there
By plane or car: Naples is the nearest airport, about 75 minutes (70km) away by car. BA and budget airlines fly direct to Naples from many UK airports.
Find out more info about the area in our Amalfi Coast archive.