Historically a trailblazer in garden design, Italy still wows with its gorgeous giardini. Fleur Kinson finds variety in all its splendour on the shores of the northern lakes.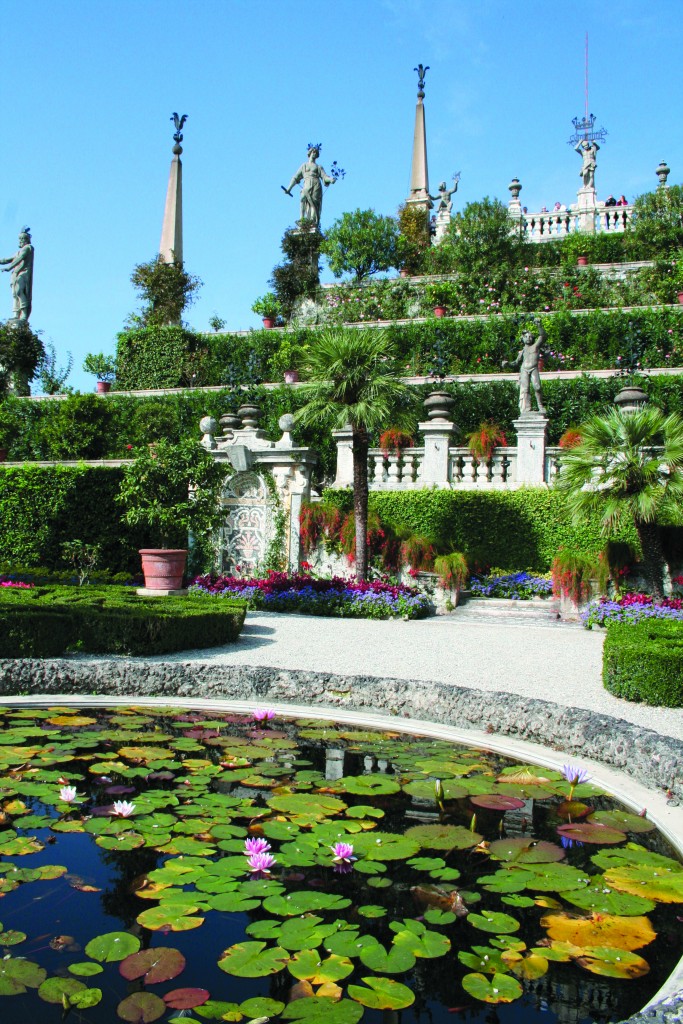 Italy, like England, is one of the great gardening nations of Europe and was hugely influential in the evolution of ideas about green spaces arranged for pleasure and contemplation. In 14th-century Tuscany, discussions on the interplay of art and nature blossomed into a full-scale gardening revolution by the period of the Renaissance – turning the enclosed, inward-looking gardens of the Middle Ages outward to face the world in grand, formal arrangements.
Gardens grew beyond gardens to become sculpture galleries, or living catalogues of plant life (the world's first botanic gardens sprouted in Pisa and Padua), and Italian creativity left the rest of Europe with a lot to imitate, and counteract, for the next 500 years.
Today, along with Tuscany and Lazio, one of Italy's key areas for garden lovers is the northern lakes. A vast range of plants thrive in the lakeside microclimates, where the air is always moist and the temperatures moderate – despite the northerly latitude and the snow-clad Alps rising dramatically in the near distance.
The dark, deep lakes absorb lots of summer heat then slowly release it through the colder months, so a Mediterranean climate reigns over the water's edge while an Alpine one holds sway just 200m further up. Plants from both cold temperate zones and subtropical ones are all happy here.
But it's not just the diversity of species borne of a hospitable climate that makes the northern lakes such a blessed spot for gardens. The lie of the land, climbing up and down lake-plunging hillsides, creates all sorts of natural theatres for arresting garden display.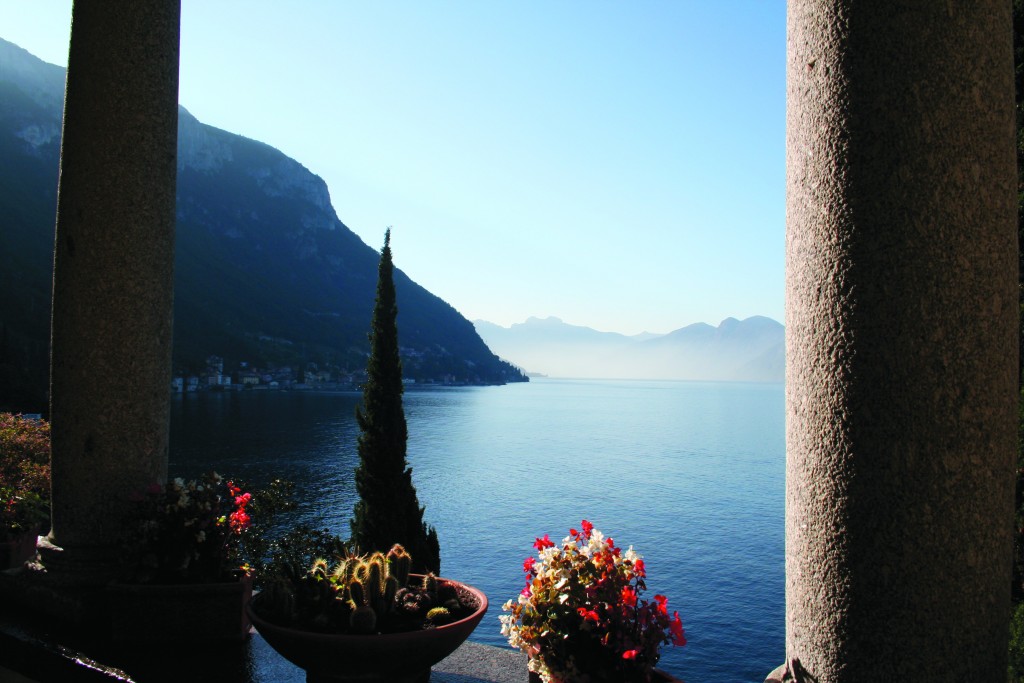 Lake views give each garden extra drama; the green hills that teem with tumbling shrubs and flowers are all the more breathtaking for ending in an expanse of glittering blue. Serene vistas of water framed by plants and statuary make the lake a feature in each garden's design.
It is a deeply romantic arrangement, made even more so by the evaporation haze that so often hangs in the lakeside air and lends a dreamlike quality to the surrounding mountains.
Keenly aware of how many gardens of different styles and periods were on offer around the northern lakes, I set out to see as much variety as possible. In just 48 hours, I would meet with sheer romance on a tiny headland in Lake Como, happy effusion in Varenna, austere formality in Casalzuigno, Baroque playfulness on Lake Maggiore, and clean, modern spaciousness in Verbania.
Villa Balbianello: the height of romance
On a secluded headland in Lake Como's south-west area, the tiny 18th-century Villa Balbianello sits where a medieval monastery once provided bottomless tranquillity to a gaggle of Capuchins. It is late afternoon when I arrive by boat, the only way to reach the place. The sunlight is clear and honeyed; a golden evening just an hour or two away. Elegant stone urns on tall columns keep watch over the landing dock, drawing the eye up to the high branches of spectacular plane trees pruned to twist and angle like candelabras.
I climb steep sun-dappled paths, past palm trees sprouting from sheer rock, and am soon at the height of the Capuchin church's two bell-tower tips. Topography is the chief enchantment of this garden. The steep, smooth slopes of land – covered in close-cropped grass, or carpets of fragrant bay bushes – rise and fall in sensual, appealing curves to create a series of enchanting spaces. The usual formal layouts are impossible here, and flowers are irrelevant when the surrounding views are so stunning – framed with foliage or dramatised with statuary.
Perhaps the garden's most attractive feature is its central loggia. Open at both ends, it straddles the hilltop and gives lovely views in two directions. Small-leaved ficus pumila (creeping fig) crawl over its columns in drunken filigree patterns.
Below, a rare bit of flat ground is rimmed by a balustrade topped with statues staring wistfully out across the water. In the centre sprouts an astonishing tree – a giant holm oak clipped into a mushroom shape. Apparently, it so impressed visitor George Lucas that he recreated it in an alien landscape in one of his Star Wars films.
Villas Monastero and Cipressi: richly fertile
On the other side of Lake Como, in the tiny town of Varenna, two neighbouring villas promise effusive, sensual gardens. I cross the lake in the early morning to visit them. Varenna is still asleep, its clutch of ancient lanes empty and silent.
Despite the town's picturesque perfection, it is never swamped with visitors, so its two lovely villa gardens never lose their precious tranquillity. Secretive and rambling, they leave the visitor free to wander sinuous paths lined with flowers and greenery punctuated by bijou bits of architecture.
Both are centuries-old botanic-style gardens, with lavish growth of exotic species, but the key aim of each seems to be simply to provide a wonderful place to stroll lost in thought, continually delighted by what crops up along the way.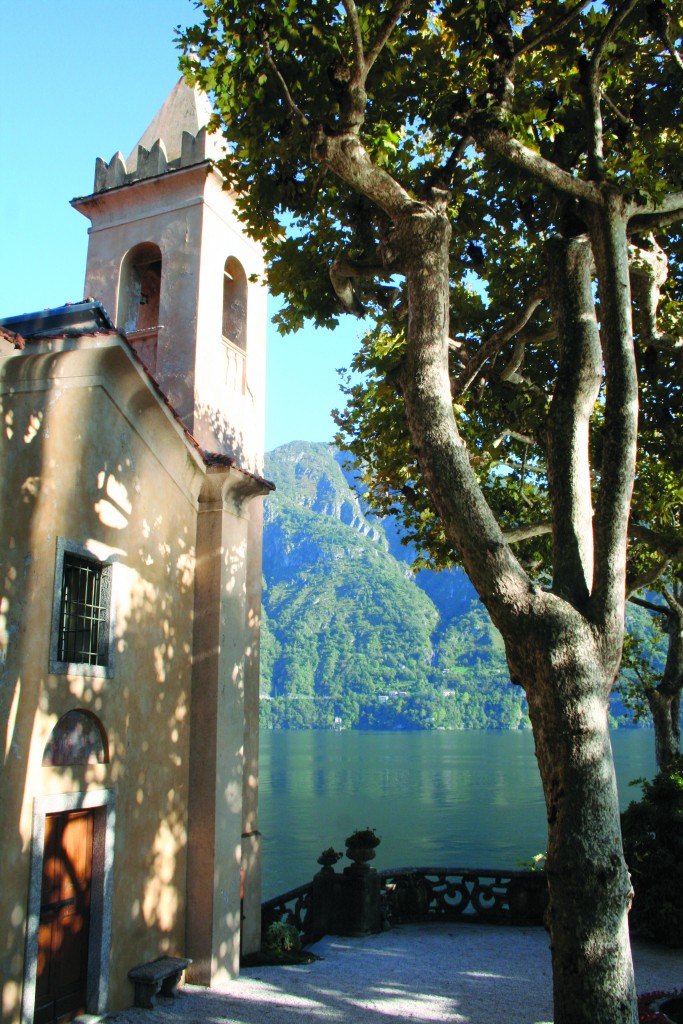 I start with the Villa Monastero's garden. Long and thin, it spreads for a kilometre along a steep slope of hillside. Much of it is in shade on my outward walk, but transformed by sunshine on my return when the morning sun has wheeled a bit further across the sky.
My nostrils constantly meet with warm and dry, then cool and moist air as I step in and out of the jungle-like shadows, each fluctuating draught mixing with the shifting fragrances of leaves and flowers. The garden is a journey, and the entertainment en route includes bright flowers, a citrus gallery, fountains, a loggia and a hexagonal turret perched over the water.
Next door, at the Villa Cipressi, the garden is less a journey and more a winding meander. Intimate narrow paths snake up and down a series of terraces sprouting greenery. Sudden vistas across the lake compel you to stop and stare. Like the Villa Monastero's garden, this is a meditative, mind-clearing place.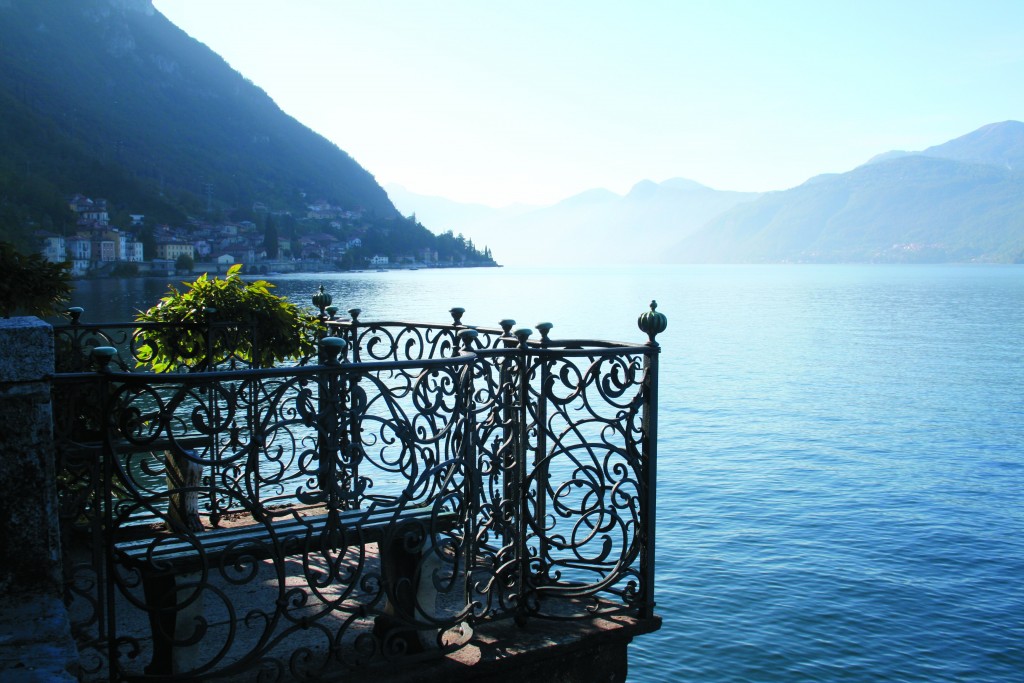 Comfortable and private-feeling, its appearance echoes the fecundity of your thoughts as you wander through, while inspiring lake views come like sudden moments of clarity and perspective. Two such gardens under my belt, I leave Varenna feeling very refreshed indeed.
Villa Della Porta bozzolo: arch formality
In the afternoon I drive west, stopping at little Casalzuigno to the north of Lake Varese. Here the 17th-century Villa Della Porta Bozzolo unfurls its extremely formal garden. Layout, rather than plant life, is the key element. Creating a long, stern central axis, eight balustraded terraces flank a grand staircase, which climbs a sloping lawn and meets a steep path straight up a hillside.
Eroded statues break up the balustrades, while needle-like cypresses stand guard on the lawn. With few exotic plants, and largely flowerless (except in spring when the grass is a mass of crocuses), the garden is stark or pristine depending on your taste. I wander down a side avenue to an imposing Baroque folly, then go inside the villa itself.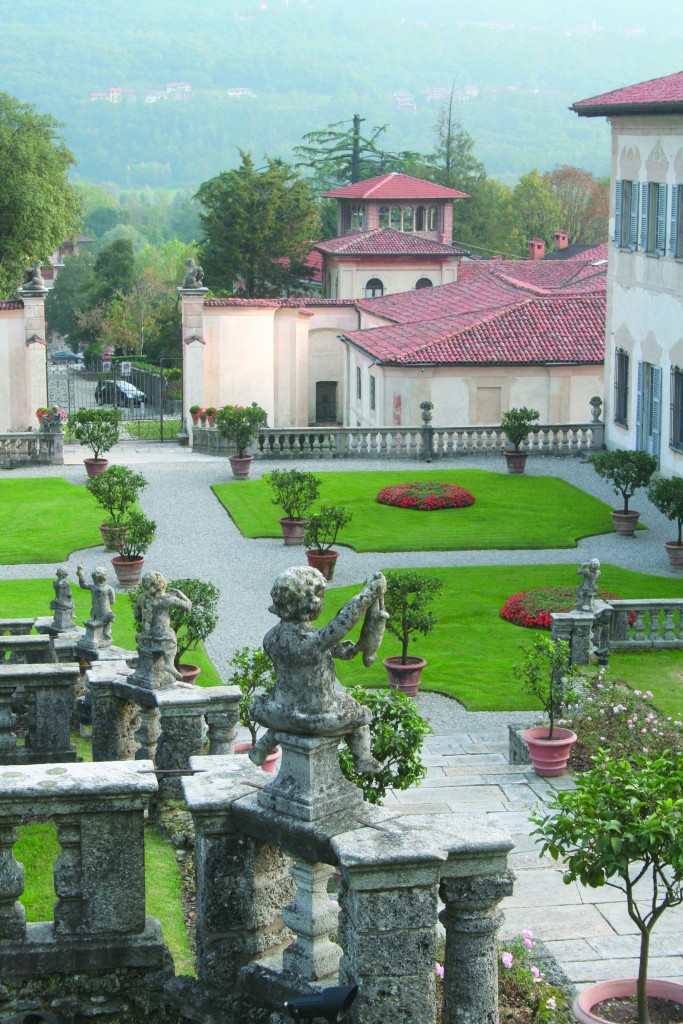 On walls, ceilings, shutters and doors, the decoration is effusive – in complete contrast to the rather clean-lined garden outside. But the quality of original decoration and restoration-work is patchy. The illusionist ballroom frescoes are over-bright and amateur, the shutter patterns ambitious but ill-wrought.
It's a reminder that while Italy is stuffed full of art, not all of it is great. Uncomfortable-looking bedrooms lead to interesting reception and dining rooms. Best of all are the cavernous kitchens festooned with blackened pots, and the library, where dour wooden bookcases contrast with giddily painted walls.
Outside, I'm entranced by a seemingly bottomless ice house and a wine press incorporating a gargantuan tree. All in all, a lot to see, and I don't regret my stop in Casalzuigno.
The Borromean Islands: worlds apart
The next morning, I spend a couple of hours exploring two of the tiny Borromean islands in Lake Maggiore. Despite being less than a ten-minute boat ride from each other, they couldn't be more different.
A quiet, rustic 16th-century palazzo on Isola Madre stands covered in flowering creepers. Behind it, a dozen or more acres of land are arranged as an English-style park, landscaped in the 19th century to frame vistas of lake and plant life, and forming a pleasantly rambling botanic garden with an evident love of exotica. White peacocks emerge from the brush and stride past palm trees, banana plants and hibiscus – all the more striking with the snow-topped Alps standing in the distnce.
A freak tornado hit the island last June, destroying 200 trees in three minutes. It is heart-warming to see how nature recovers, helped along by determined gardeners. I marvel at a vast 150-year-old Cedar of Kashmir – laid flat by the whirlwind, but winched upright by huge pulleys flown in by helicopters.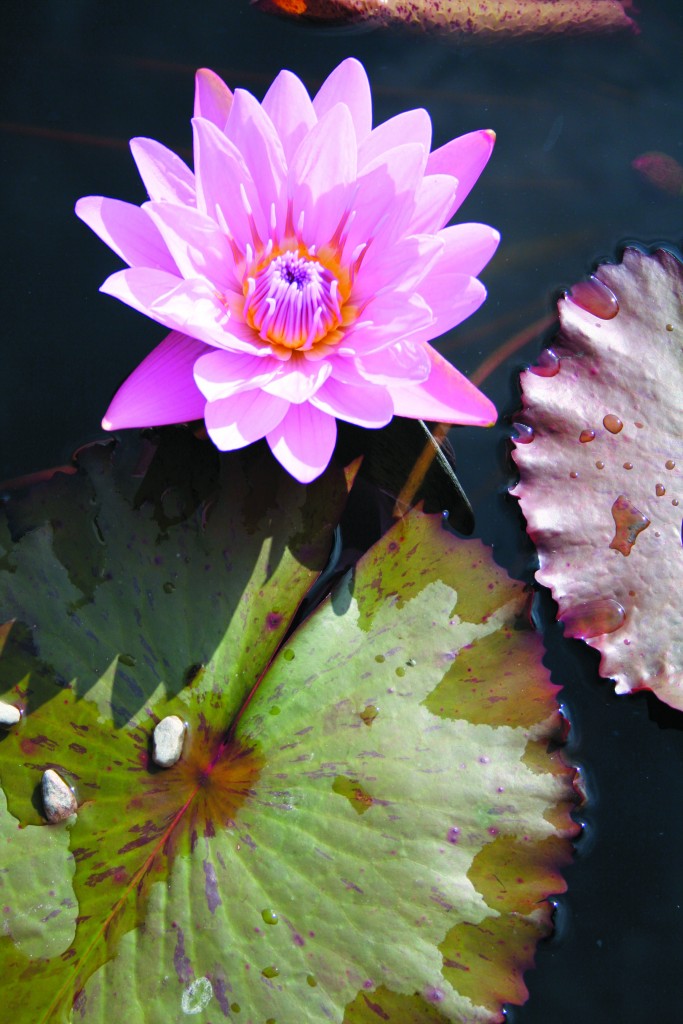 Lulled by Isola Madre's tranquil greenery, I am wholly unprepared when I land on Isola Bella. It's a sort of floating theatre, a carnival of Baroque excess. Generations of visitors have used words such as 'vulgar' and 'absurd' to describe the palace and garden here, but it doesn't stop them from coming. Isola Bella is by far the most visited of the Borromean islands.
The palace is filled with all sorts of wondrous, over-decorated rooms. Outside, a ziggurat of terraced land is fronted by an extravagant shell-work folly and festooned with statues. Various boldly formal arrangements of flowers and shrubs dot its periphery. A delightful island for the spectacle seeker.

Villa Taranto: serene modernity
After lunch, I head a few miles around the lake to Verbania, to explore 16 acres of landscaped botanical gardens at Villa Taranto. Scotsman Neil McEacharn bought the house and land back in the 1930s and spent 30 years artfully arranging 20,000 different plants into this sprawling, captivating place. (He named his home 'Taranto' because he knew Italians would struggle to pronounce 'McEacharn'.)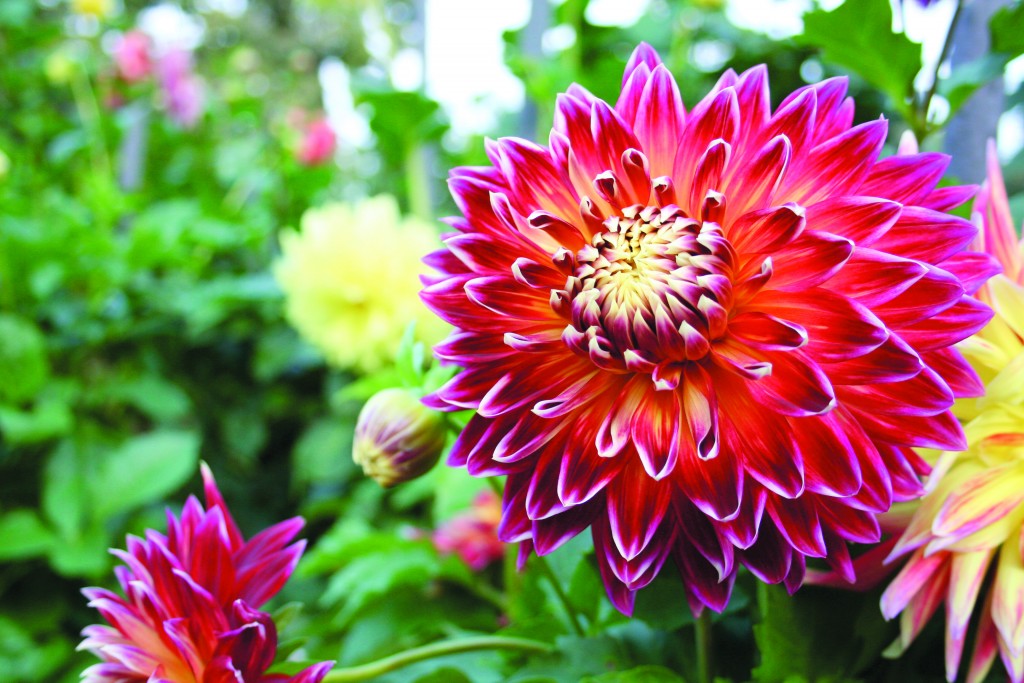 I wander a serene terraced garden with oblong pools of water lily and lotus flowers – the cool modern lines utterly refreshing after the loud Baroque 'n' roll on Isola Bella. I stroll winding paths that open out to pretty vistas of vegetation, tiptoe into glasshouses teeming with greenery, and meditatively wander separate avenues devoted wholly to showcasing different species of azaleas, maples, rhododendrons, camellias, dahlias…
Five hundred years of ideas in European gardening seem to meet and mingle in this place. There are formal arrangements: statuary, fountains, flowerbeds, lawns; there are carefully categorised exotica; there are landscaped valleys and free-form woods. Being the most modern of all the gardens I've visited, Villa Taranto has the benefit of hindsight – taking all that has worked in the past and bringing it together in one beautiful place.
I take a last look behind me before I hurry off to the airport, and wonder what garden innovations the next five centuries might bring, climate change permitting. 
Tags:
Flowers
,
Gardening
,
Gardens
,
Italia Magazine
,
Italian gardens
,
Italy
,
Lake Como
,
Lake Maggiore
,
Lazio
,
Northern Italy
,
Northern Lakes
,
Varenna