It's never too early to start planning next year's holiday to Italy – so from Amalfi and the islands to Lake Garda and Liguria, let Italian holiday specialists Citalia inspire you…
With nights drawing in and leaves starting to turn, we think it's the perfect time to start dreaming of beach-front trattorias, al fresco espressos and daily gelato breaks…
Head to the Neapolitan Riviera for a classically Italian seaside holiday. From private tours of Pompeii's ruins and the Amalfi Coast's cliff-side villages, to cooking classes and Italian language lessons in Sorrento, this part of Italy offers la dolce vita in spades.
The region's postcard-worthy good looks mean it tends to book up quickly, so we'd always recommend securing your stay early. Our local concierges offer on-the-spot advice so you get the most from your holiday experience. "Sorrento is the perfect base for exploring the Neapolitan Riviera. Take a quick ferry crossing to Capri or Ischia; Pompeii and Herculaneum are an easy train journey away, and the Amalfi Coast is a short drive along the stunning coastal road," says Rosetta Fanzo, Citalia concierge.
Already done Campania? Try Liguria's pastel-coloured villages and sandy beaches instead. Alternatively, you could venture to the Lakes, where you can spend your days strolling through spectacular waterside gardens and your nights enjoying creamy risottos paired with regional wines. Pick Lake Garda for vineyards and fairy-tale castles, Lake Como for upmarket towns and lavish villas, and Lake Maggiore for the palazzo-topped Borromean Islands and day trips to Zermatt and the Matterhorn.
Italy's islands are also ideal summer spots. Sardinia is all about the beaches, with hundreds of white-sand bays and coves to pick from. It's a surprisingly food-focused  island too, particularly in the north, where hyper-local cuisine reigns. Sicily has beaches too (pebbled coves around Taormina and sandy stretches in Cefalù), plus baroque hill towns, Greek temples and theatres, and wine tastings on the slopes of Mount Etna. For medieval hamlets, sunflower fields and vineyard-view pools, make tracks for the countryside. A laid-back week in a rural village makes a great pairing with a city break.
Team Tuscany with Florence or Umbria with Rome for the perfect blend of sightseeing and relaxation. Southern Puglia goes well with Rome too (it's an hour's flight away), plus it has the bonus of beaches as well as trulls-dotted countryside.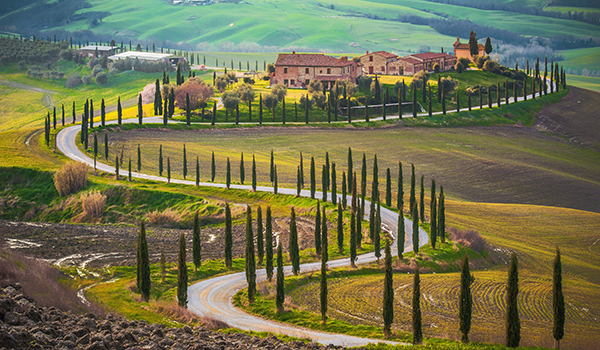 Discover your dream holiday on the Citalia website.
SaveSave