Venice is well-loved for its amazing architecture and winding canals. But if that's not enough, here are five fabulous foods and drinks that will convince you to visit Venice…
5 foodie reasons to visit Venice:
1. To feast on risi e bisi
If you visit Venice in the springtime, one dish not to miss is risi e bisi. The creamy Venetian rice and pea creation was traditionally only eaten on feast days when decreed by the doge.
It particularly played a large part in the feasts of 25 April, when the doge ate it as a ritual to celebrate the feast day of Saint Mark, the patron saint of the city.
Now the dish is eaten throughout the year, but especially in the spring when the youngest, more tender peas can be used.
2. To grab a taste of cicchetti
You will never go hungry in Venice, especially if you adopt the locals' passion for chicchetti.
These moreish flavour bombs are served as tiny portions in bars around the city, and are the ideal choice to enjoy with a glass of wine.
3. To taste fresh seafood, straight from the source
Venice 's aquatic location means that fresh fish and seafood feature prominently on menus in the city, from the market that still occupies the same space it did 700 years ago, an open-arched building with red awnings aptly called the Pescheria, located right next to the Grand Canal.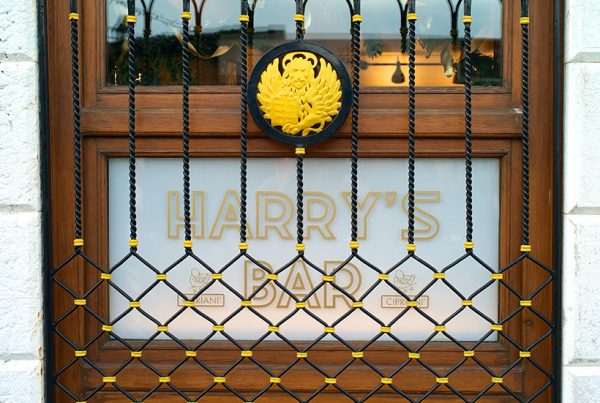 4. To enjoy an historic Italian tipple
Don't miss a trip to Venice 's most historic drinking establishments. Sip a white peach pulp and prosecco cocktail, the Bellini, at Harry's Bar, invented by bar founder Giuseppe Cipriani.
Another favoured watering hole is Caffè Florian on St. Mark's Square, said to be Italy's first coffee shop.
5. To experience global flavours
Thanks to Venice 's trading history, Venetian cuisine is highly influenced by other cultures, such as Turkish, Persian, Byzantine and Spanish.
Many herbs and spices have found their way into the cuisine, including cloves, cinnamon, saffron, ginger and nutmeg.
Get more travel tips in our travel archive
Tags:
food
,
Travel