Gelato al limone
Mario Matassa shares his recipe for this refreshing lemon ice cream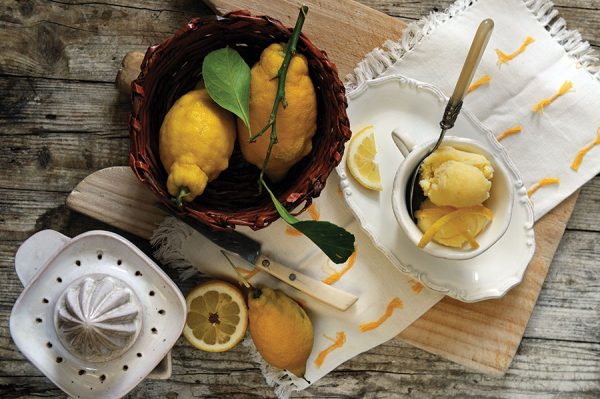 Whoever said 'you can't have your cake and eat it'? On a hot summer's evening, it can be hard to decide whether to end a meal with a either a refreshing sorbetto or an iced digestivo.
With this recipe, you can actually have both!
This zesty lemon ice cream is utterly refreshing, delicious and light, and the perfect end to a summer evening.
➤ SERVES 4
➤ PREPARATION 30 minutes
➤ FREEZING overnight
Ingredients:
2 large free-range eggs, separated
475ml full fat milk
275g caster sugar
25ml limoncello
the grated zest and juice of 2 untreated lemons
Method:
Separate the eggs and whisk the yolks for a couple of minutes with the milk. Add the sugar, limoncello, and lemon zest and juice. In a separate bowl, whisk the egg whites until they are stiff. Fold into the lemon mixture.
If you have an ice cream maker, follow the instructions and freeze until set. If you do not, pour the mixture into a shallow Tupperware container with a lid and freeze until half set. At this point you might see some separation. Remove and whisk by hand and then return to the freezer.
Repeat this process once more as it helps to prevent ice crystals forming. Allow to freeze overnight before serving.
Find more recipes in our archive.