This wonderful grissini recipe was sent to us by our friends at Relais san Pietro in Polvano, Tuscany…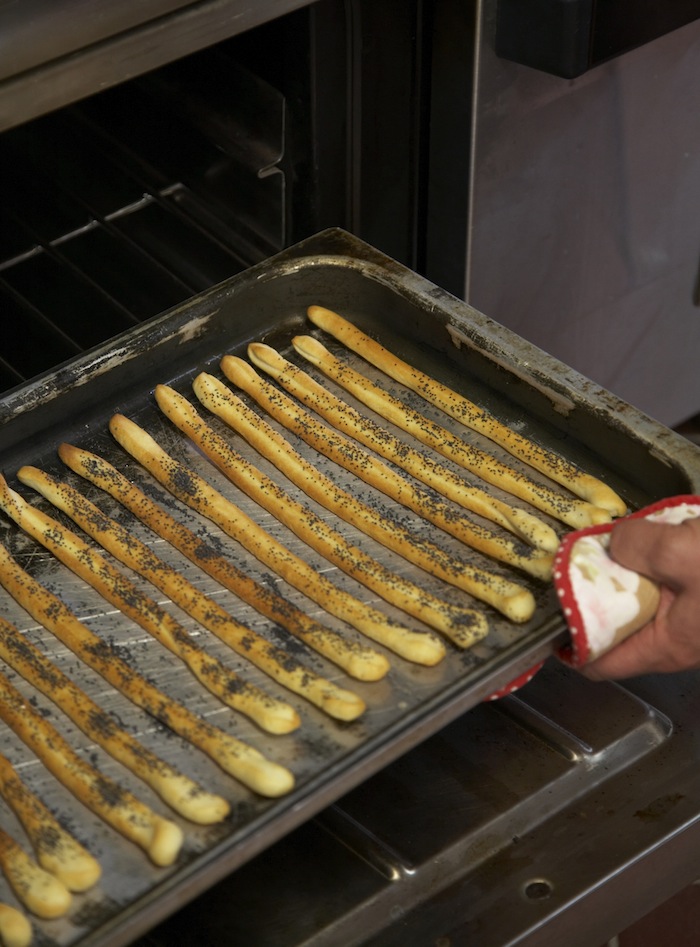 Ingredients
For the Grissini
500 g Focaccia mix flour
50 g Brewer's yeast
40 ml Olive oil
220 ml Water
To decorate: Sesame or poppy seeds
——————————————————————————————-
Knead all the ingredients together well or mix using a bread machine to make a smooth and elastic dough.'
Put the dough on a well-oiled work surface. Cover with cling film and set aside to rest for about 1 hour.
Preheat the oven to 200°C.
Butter a baking tray. Cut the dough into small pieces and use your hands to form each piece into one long, thin roll ("grissino").
Arrange on the buttered tray. Brush with olive oil and sprinkle with poppy and sesame seeds.
Bake the grissini in the oven for about 10 minutes.