Long summers, spectacular landscapes and super-friendly people are just three things to entice you to Sicily. A vast range of property options – including some of Italy's most affordable homes – should be another, says Fleur Kinson
Photos by iStock
Sitting like a big, bold triangle perched at the toe-tip of the Italian boot, Sicily is the Mediterranean's largest island. It packs some astonishingly lovely landscapes into its 10,000 square miles, many of the most arresting being found along its 920 miles of coast. Sicily generously offers seaside-lovers a choice of white, gold or black beaches (the last made of fine volcanic grains), in long expanses or studded like gems in rock-girt coves. The island offers fruit-growing hills, brooding highlands, romantic offshore islets and a couple of fiery but harmless volcanoes. Its settlements, meanwhile, encompass tiny time-warp villages spilling prettily down hillsides, handsome Baroque towns carved out of warm-toned sandstone, sleepy fishing ports bobbing with boats, elegant beach resorts full of delighted holidaymakers, and bustling cities that abound with zest and colour.
Like all islands, Sicily has a particular character that is all its own. Some visitors say the island isn't really Italy at all but something very separate and unique. Others, such as 18th-century writer and statesman Johann Wolfgang von Goethe, suggest that, "Without Sicily, Italy leaves no image in the soul. Sicily is the key to everything." Clearly this is an island that makes a strong impression on those who come here.
One thing Sicily certainly possesses is an intriguing mix of cultural influences, which undoubtedly contributes to the island's special – if not unique – look and feel. History's every bunch of Med-crossing traders and invaders seems to have dropped in on Sicily at some point in the past and left behind them a lasting legacy. The Ancient Greeks and Romans built towering temples here, the Normans and Spaniards carved exquisite cathedrals, and the Arabs and North Africans mixed
all sorts of exotic ingredients into the island's varied
and distinctive cuisine.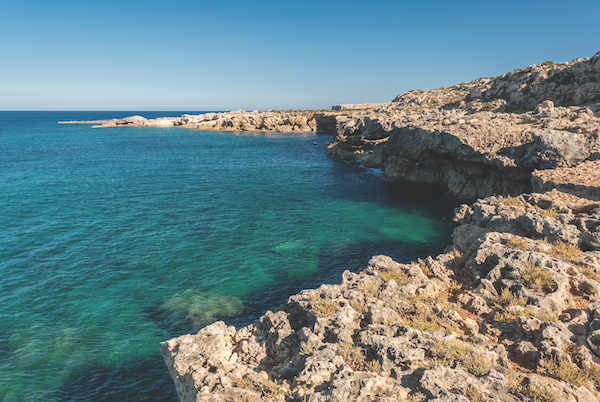 Sociable and hospitable
Befitting an island with a long history of passers-through, Sicilians are a distinctly sociable and hospitable people. You'll be warmly welcomed and quickly made to feel at home here. One of the things we non-Italians so often admire about Italy is the strong sense of community seen in villages, towns and cities. Local people tend to feel loyal to their locality, identify with fellow residents of all ages, know their neighbours and look out for each other. Such instinct for community is particularly strong in Sicily. The islanders have a powerful tradition of forging and maintaining social bonds.
Of course, a culture of intense allegiance to friends and family can sometimes have its dark side. Specifically, it can spill over into nepotism and corruption. Sicily is famous for many wonderful things, but the island's name is often also associated with its notorious local mafia, the Cosa Nostra. Considerable progress has been made by many brave Sicilians towards stamping out this mafia network over recent decades, but as a potential homebuyer on the island you'd be forgiven for seeking some reassurance that this nasty bunch of crooks is nothing for you to worry about. Be reassured. The fact is that the Cosa Nostra seems to have no interest whatsoever in the island's foreign homebuyer market. In all your dealings on Sicily, you are extremely unlikely ever to have any kind of contact with anything mafia-connected. This just isn't something you need to worry about.
The market
Sicily offers an astonishingly wide range of properties and price tags, from rustic village homes asking only €10,000 to sumptuous seaside villas asking millions. There really are properties for every budget. Decades ago, there was nowhere near as much choice for the international buyer on Sicily. Homes were passed down from generation to generation and tended to stay firmly in the family. But today's young Sicilians are far more mobile, and much less likely to stay in their native village pursuing agricultural lives in the style of their parents and grandparents. Thus, many more rural homes are available to the foreign buyer, in addition to homes in old towns and on the coast.
As you might imagine, it is homes in the island's hinterland which are generally the lowest priced. Go 40 or 50 miles inland, and you can find properties for as little as €10,000. Even just 15 miles inland you might still get a decent place for only €50,000. For a little more than this, you might get a studio or one-bedroom apartment in Catania, an attractive city on the east coast with thriving IT and tech industries. Go up to €100,000 and you might get a two-bedroom apartment in a small seaside town, or a hilltop country house with great views needing minor repair work. A budget of €150,000-€200,000 gives you a huge choice on Sicily. You might choose a country house in the island's lovely southeast, a villa a few miles inland on the steep, dramatic northern coast, a seaside home in the northwest, or, indeed, a very small apartment in the island's premier resort-town, Taormina. (Generally, though, this last named locale sees some of the island's highest prices, and you should expect to pay more than this.)
Anyone buying on Sicily should note a few particulars when considering their overall budget. Firstly, bear in mind that the island has a very low cost of living, and that it's pretty cheap to be here once you're out here. Secondly, despite the previous point, some of the legal fees, expenses and restoration costs associated with buying a home on Sicily can sometimes be a little higher than in other parts of Italy, so make sure your agent guides you through what exactly to expect. Finally, especially if you're buying a home on or near the coast, or in any other area with visitor-appeal, note that holiday rental prospects on Sicily are excellent. The island is very popular with tourists, and the visitor season is long – stretching from May to October in most places.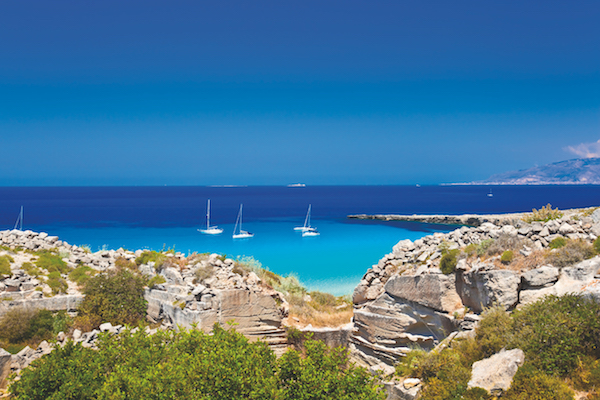 Key places
As Sicily is such a large island with such a wide variety of property options, it can be hard to know where to begin when it comes to hunting for a home. So let's look more closely at various areas you might consider.
If you like impressive vistas from on high, have a look at Sicily's northern coast, where highlands tumble steeply down to meet the sea. Except for its far eastern end, around the industrial town of Milazzo, the northern coast is strung with pleasant little towns, beach-resorts and hilltop villages. The chief seaside resort up here is Cefalù, where a two-bedroom apartment might ask €220,000. Prices are much lower in the highlands just behind the coast, and also in many of the other attractive northern beach resort towns.
Marie Wester of Sicilian Houses recommends the northern coastal town of Termini Imerese, midway between Cefalù and Palermo, for its location and good-value property. She recommends the tiny town of Collesano in the hills about seven miles from Cefalù, and also recommends buying land to build on in this highland area, noting that it's "still quite affordable and offers completely breathtaking views." Still in the north, Marie flags up the "incredibly sweet medieval town" of Montalbano Elicona, which lies about eight miles inland in the island's northeast, saying that it offers "very low prices for townhouses to renovate".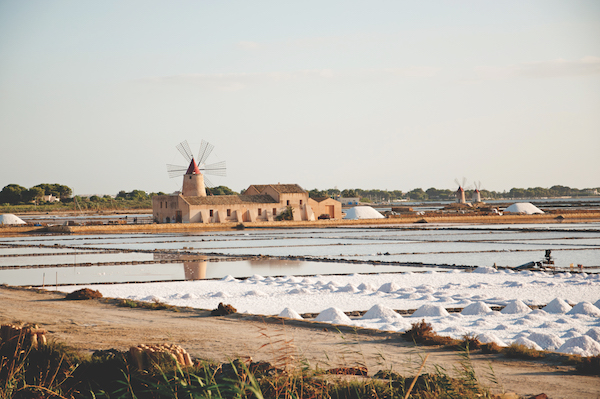 Up-and-coming areas
Other well-priced coastal parts of Sicily include the up-and-coming northwest corner of the island around Trapani and Marsala, where cubic whitewashed homes recall the Greek Cycladic Islands. Continuing anticlockwise round the island, note that Sicily's long southern coast is particularly inexpensive for property. This area is spacious and thinly populated, its seaside encompassing wide flat sands and rocky cliffs.
The southeast corner, with its attractive provinces of Siracusa and Ragusa, has held great appeal to foreign buyers over the last decade or so. The area has splendid beaches, scenic countryside and elegant old towns with Baroque sandstone buildings and charming medieval districts. In this southeastern corner you might get a two-bedroom apartment for €100,000 or a country house for just €150,000. Marie Wester recommends the area around Noto, "which is beautiful and where it is easy to find old stone houses to renovate." Moving up the eastern coast, there are abundant lovely beaches and cute resorts to consider. Reasonably-priced locales include Aci Castello and Aci Trezza near Catania, with Mount Etna presiding over the landscape. Further north, you eventually meet Taormina, the granddaddy of Sicilian resorts.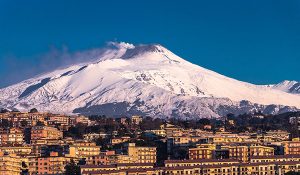 Did somebody say Mount Etna? It's worth spending a moment discussing Sicily's most iconic volcano, if only to reassure those who fear they might risk some sort of Pompeii-style apocalypse if they come to Sicily. Not only is Mount Etna not Mount Vesuvius (the Bay of Naples beauty that wiped out Pompeii et al, then settled down for centuries of only occasionally interrupted slumber), Etna is a very different sort of volcano altogether. A far less dangerous one, in fact. While Vesuvius is like a dour brooding person who says absolutely nothing for ages while his irritation builds up and up and then suddenly explodes into ferocious rage, Etna is like the moany complainer who constantly expresses his every minor disgruntlement and thus has no suppressed anger left to burst out. With volcanoes, dangerousness is
all about built-up pressure. Vesuvius goes off hardly ever. Etna goes
off all the time. But it's just entertaining smoke and ash with Etna, a bit of flaming lava here and there. No one gets hurt.
Mount Etna is Europe's highest and most active volcano, and it's
a majestic sight to behold, a much-loved local fixture and a big tourist attraction. You can hike to the top of it, or ski down its snowy slopes in the wintertime. Earlier this year, British geologist Dr John Murray announced his rather sad discovery that Etna is slowly sliding into
the sea, at a rate of 14mm per year. It will be centuries or even millennia until it's gone, of course, but we should perhaps make the most of this magnificent mountain while we still can.
If you're thinking about a home in Sicily, don't forget to check out our Regional Guide for the island.