Long adored for its lyrical countryside and its jewel-like cities full of art, Tuscany is the first choice of many homebuyers in Italy. Prices and market conditions are currently very favourable, says Fleur Kinson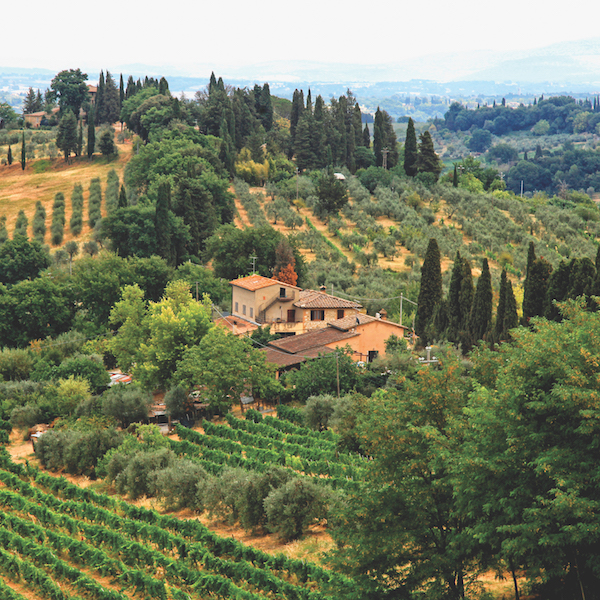 There was a time, within the last couple of decades, when one in three visitors to Italy was a visitor to Tuscany. This powerfully beautiful region has long proven hard to resist, and it still is. The enticements are just too numerous. If you like to sigh over glorious architecture and admire great art, there's Florence and Siena for a start. If you long to roam idyllic rolling countryside striped with vineyards and zigzagged with lines of cypress trees, there are all the delights of the Chianti Hills and the Val d'Orcia to name but two areas. Want to laze on gilded beaches beside a turquoise and cobalt Mediterranean? Tuscany has a gorgeous coast plus a clutch of offshore island gems. There's the wine, the food, the climate… Quite simply, there are dozens of reasons to make a beeline to Tuscany, and the region's popularity comes as no surprise.
Tuscany set in motion the whole modern phenomenon of non-Italians buying homes in rural Italy. About 40 years ago, a pioneering wave of Brits and other northern European nationalities began buying cheap old farmhouses in the Chianti Hills north of Siena and converting them into chic retreats. The area soon became a fashionable rustic bolthole for the rich and famous, and bit by bit the local property prices inched up and up until central Tuscany reputedly had the highest-priced rural property in the world. Gosh. But markets tend not to stay still, and to keep mutating with time. So don't let the old 'highest-priced rural property in the world' accolade put you off! While Tuscany still has some very expensive homes, high prices are by no means the whole story in this region.
For one thing, it's such a large place. Larger than many people realise. It's funny the way that so many places get compared to Wales in size, but yes, Tuscany is about the size of Wales. And a lot of variety can be contained in something that size – including a wide variety of prices. We'll be looking in more detail at the character of Tuscany's different areas in a moment. But as a rough guide to prices, you might expect to find fully habitable homes in Tuscany's attractive mountainous north or its wild far south for less than €100,000. In the region's highly-prized central stretches, small rural houses start at about €200,000 and farmhouses at about €300,000. In the prestigious Chianti Hills area, apartments in farmhouses start at about €250,000, and full houses at about €400,000. Tuscany's historic cities each have their own markets. Centrally-located apartments in Florence start at about €200,000. Siena, Pisa and Lucca are marginally cheaper. And in Tuscany's east, Arezzo and Cortona are recommended for value.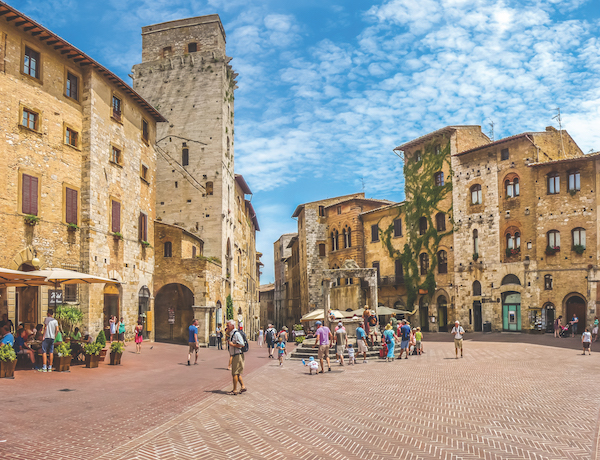 Good time to buy
Over the past ten years, as the effects of the 2007/2008 international financial crisis swept through Italy's foreign-homebuyer market, Tuscany saw far fewer property sales and, as you might expect, this eventually had an impact on prices. A couple of years ago, overseas buyers began trickling back into the region, and that trickle has now swollen into a well-established stream. Expectations are that the stream will continue flowing, and perhaps even one day swell into something like the river that was normal for Tuscany just over a decade ago. For now, all this means that it's a very good time to buy in Tuscany. Prices are the lowest they've been for perhaps twenty years and, crucially, they are unlikely to go any lower but are instead likely to begin rising over the coming years. In short? Today you've got bargain prices plus great investment prospects.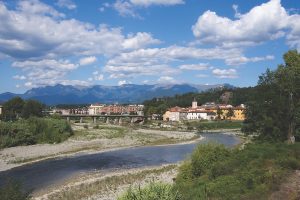 Karen Roos of the estate agency Casa Tuscany says that "The market has picked up a lot in the last couple of years. In 2008 when the global recession began, prices started to drop and kept on dropping for about eight years, a total fall of on average about thirty to forty per cent. There were many people desperate to sell and some amazing bargains to be had. So now, prices are lower but in general still negotiable, some quite a lot so."
We have also noticed that a lot of properties which have been for sale for a long time are now finally selling. Over the past couple of years we have seen a huge increase in demand, enquiries, viewings and sales – partly because buyers know that there are many bargains still to be had and yet it is still really a buyers' market so there is some flexibility on price. The situation is now stable but price rises cannot be far behind."
On the dread subject of Brexit's effect on British homebuyers in Italy, Karen takes a refreshingly sanguine view. She says, "We have clients from all over the world and when Britain voted to leave the EU we did notice Brits being a little wary of buying abroad. But people from anywhere can buy in Italy, whether you are EU or not, so it's not something to worry about too much, especially if you plan to buy as a non-resident (i.e. not to live permanently in Italy and work there). Many Brits are buying soon to get in before we leave the EU. So Brexit has had no effect on prices in our opinion."

North, south and sea
As noted earlier, Tuscany is a big place, with lots of variation in its landscapes and property prices. Let's rattle round the region to see if we can begin to pinpoint the right area for you and your budget.
Tuscany's far north and far south are generally where you'll find the least expensive homes, and both are attractive areas that have proven popular with foreign buyers. Neither is quite the classic rolling hills that are typically associated with Tuscany. The far north (by which we mean the spur of Tuscany north of Lucca) is generally quite steep and leafy – more akin to the terrain of inland Liguria, a region it borders. And like Liguria, northern Tuscany tumbles down to some of Italy's loveliest beaches, with the brightly-coloured 'Italian Riviera' spreading westward from here. Northern Tuscan villages are quaint, medieval affairs likely to enjoy splendid views across the neighbouring mountainsides. There are plenty of old houses being offered for sale ready-restored up here, as well as tumbledown properties that are ripe for restoration.
Let's define southern Tuscany by drawing a horizontal line between Grosseto and Monte Amiata and declare this and everything below it to be 'southern Tuscany'. Down here you'll find a more open and less leafy landscape than in Tuscany's far north. High, wide hills are punctuated by sudden upthrusts of volcanic rock, and there's a spacious, faintly mystical feel to the area. Southern Tuscany holds some appealing small towns and villages, a clutch of hot springs and lots of fascinating Etruscan relics. Olive groves and vineyards are generously scattered about, and the exquisite freshwater playground of Lake Bolsena lies just across the border in northern Lazio.
Or you might head to the sea. Much of the southern Tuscan coast is rather wild and undeveloped, in stark contrast to populous northern stretches where well-combed sand sports hundreds of bright, neatly-arranged beach umbrellas. The northern half of Tuscany's coast is generally much more expensive for property than the southern half. But coastal buyers everywhere should remember that Italians like to buy their holiday homes as close to the water as possible, and that you can always make savings by buying a few miles inland.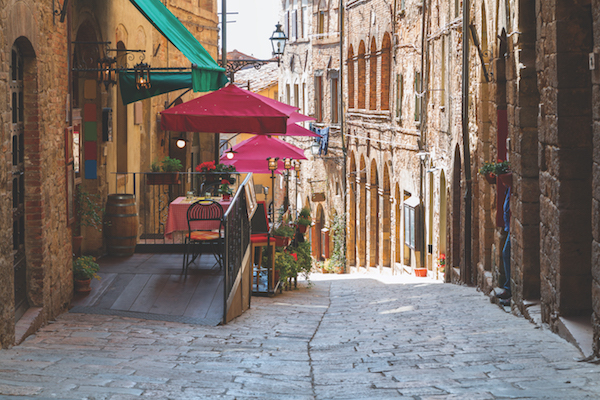 Centre and cities
When it comes to reveries of rural Italy, central Tuscany is the place on all the posters and postcards. The countryside north and south of Siena is the stuff that dreams are made of. And prices here reflect this. Together with some parts of the coast and the city of Florence, the priciest parts of Tuscany are the Chianti Hills north of Siena and the Val d'Orcia south of Siena. But if you've lost your heart to this gilded stretch, you might still manage to get a home here on a moderate budget. Yes, a whole farmhouse might ask between €400,000 and €1 million or more, but a small rural house might ask only €200,000 and village apartments less.
Finally, a few words on Tuscan cities. The three most popular cities with visitors are Pisa, Florence and Siena, and none are cheap to buy in. Florence is generally the priciest of the three for property but, even more than any of Tuscany's other popular cities, it offers absolutely superb prospects to anyone hoping to offer holiday rentals on a home here. What's more, unlike the countryside and the beaches (where the rentals season can be said to run over the summer months, from May to October), international visitors come to Florence pretty much all year round.
Anyone thinking of buying in a Tuscan city should definitely also consider Lucca in the north, Arezzo in the central east, and Volterra in the central west. All are appealing, well-kept places with surprisingly reasonable property prices. They are nicely situated and well-connected, so give them a thought.
Any last advice? Karen Roos of Casa Tuscany has some sage tips. She says, "If you have never been to Tuscany before, first go on a fact-finding trip, without viewing any properties, to discover which areas you like most. Then when you do arrange viewings, don't arrange too many. We have lots of people who want to see six or more houses per day, over several days, in many different areas. It can be very stressful, tiring and confusing. Take it easy and don't try to pack too much in. Enjoy it!"
For advice on the best areas of Tuscany to suit you, check out our Regional Guide.