Sea, sun and hospitality abound in this southern region – as do beautifully-built homes at affordable prices. No wonder the high heel of Italy's boot keeps going from strength to strength, says Fleur Kinson
Photos by Getty Images
Once a sleepy backwater adored by Italian holidaymakers but relatively unknown to visitors from further afield, Puglia burst onto the international travel and property scene in 2000 when budget airlines first put it within easy reach, and it has never looked back since. A distinctive region with a character all its own, Puglia tends to make a big impression on first-time visitors and they usually keep coming back. Bizarrely, despite attracting so many admirers, Puglia still manages to retain its uncrowded feel and all its unspoilt natural charm.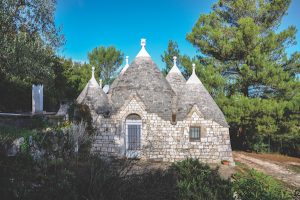 A peninsular region surrounded in some places by the sea on both sides, Puglia is almost an island. And like most islands, it has a strong, unique identity. Everywhere you look, Puglia is a little bit exceptional. To begin with, it has the longest coastline of any mainland Italian region. Then there are its local building styles, found nowhere else. Round-walled, conical-roofed trulli sprout from the landscape like Smurf houses. White lamie cottages sit like giant sugarcubes in the fields. And while stout, elegant masserie also exist on Sicily, they are more typical in Puglia. Then there are the olive trees. Are any quite as big, twisting and monstrous as here? Perhaps. But here on Italy's high heel, it's easy to believe that everything is a bit more fantastical.
Some of Puglia's magic lies in its light, which is extraordinary. Bright sunshine bounces off the always-nearby sea and the dazzling white buildings to saturate your senses. Sun-drunk, you gaze onto undulating lanes of whitewashed cubic buildings and wonder whether you're actually in Italy at all or have somehow drifted off to a Greek Cycladic island. Puglia's Hellenic look and feel is no accident, however. The Ancient Greeks colonised this region thousands of years ago, and there are still Greek words in local dialects and Greek details in the region's delectable cuisine. Some say there's even a Greek aspect to the Puglian personality. The deeply hospitable people seem slightly quieter and more reserved than the flamboyant southern Italian stereotype.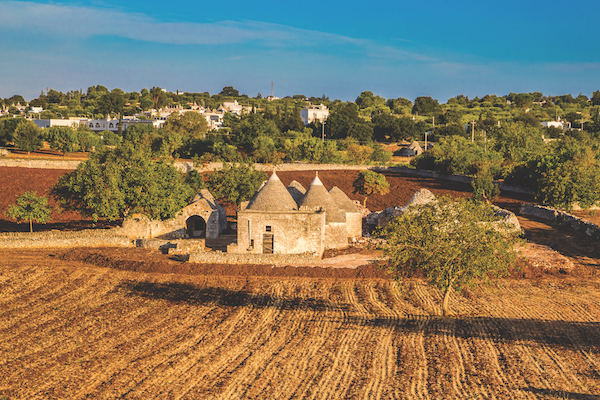 The beautiful south
Like all southern Italian regions, Puglia enjoys a wonderfully warm, dry climate and the kind of outdoor lifestyle that goes with that. Community festivals and the grand evening passeggiata – the convivial walk-around-town to chat with all your friends and neighbours – are big features of life here. Like other southern regions, and especially less populous ones, Puglia enjoys a very strong sense of community and a low crime-rate. People know their neighbours, and look out for each other. But Puglia is more prosperous and orderly than some of its fellow southern regions. Unemployment is very low, and towns are generally very well-maintained. Another way in which Puglia distinguishes itself from other southern and indeed central Italian regions is with its extremely low incidence of seismic activity. The southern two-thirds of Puglia has fewer earthquakes than anywhere else on the whole of Italy's boot-shaped peninsula.
It's difficult to think of downsides to Puglia, but one might be its lack of great art treasures by comparison with central and northern Italian regions. Puglia's architecture, while striking and distinctive, might be felt by some to look a little 'unsophisticated' in its relative lack of external surface decoration. But for all that, Puglian buildings are very beautifully constructed. There's a lot of white or honey-coloured stone, and a great deal of stonemason's skill in evidence – with vaulted ceilings being a particularly advanced craft down here. Puglia has no big cities, which can be a plus to some – no urban jungle, no congestion – while others might regret the lack of great museums, grand concert venues and so on. Essentially, Puglia is a rural paradise, offering an elemental escape from more crowded parts of the world.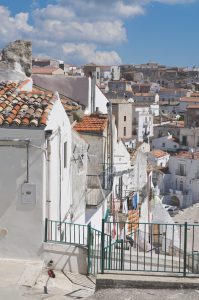 Budget airlines
Offering such unspoilt landscapes, wonderful food and endless seaside, it's no surprise that Puglia became a big hit with foreign homebuyers as soon as budget airlines made the region easily accessible to non-Italians. The extremely low property prices helped too, of course. Homes here cost a fraction of what similar homes in Tuscany cost. Naturally, Puglia's prices have risen a fair bit over the last couple of decades, but they still represent extremely good value for money. You get a lot of property for your cash down in Puglia, as well as access to a glorious geography, climate and lifestyle. As Giuliano Bruni of Casa Puglia puts it, "Buying in Puglia is not just a physical buy: it's converting money into an experience."
Puglia has homes to suit most budgets – from simple rural homes and village houses up to grand, luxurious mansion-farmhouses. Small country houses needing restoration start at about €30,000. Simple, modern-built two-bedroom villas get going at about €70,000, three-beds at about €100,000. Two-bedroom seaside apartments start at about €100,000, as do old rural houses with land. For €250,000 you might get a seaside villa, a three-bedroom home with a pool near a fashionable town, an old country house or a nicely renovated two-bedroom villa with cute conical trulli. Puglia's stately mansion-farmhouses (masserie) generally start at about €400,000, and can climb from there up into the millions.
Puglia's property market seems to be recovering well from the post-2008 blues that put almost all of Italy's foreign-buyer property markets into suspension for several years. Angelo Zazzera of Hello Apulia says, "The Puglian property market is growing strongly with regards to requests from abroad, with 2018 having seen an approximate 10-12% increase in growth compared to 2017. The big question is Brexit. It's not clear whether this will increase or decrease interest in Puglia." 
Maureen McLeod of Elite Puglia sees similar buoyancy in the market, but is less uncertain about the effects of Brexit. "We are continuing to be very busy with sales," she says. "More and more connections at Brindisi and Bari airports mean it's easier to fly to Puglia than ever before. And with cheap-priced flights, clients can easily hop over for the weekend. We have seen a number of UK buyers coming out and buying a full-time home here – due to Brexit coming up they seem to want to leave the UK."

Tastes and budget
Obviously you'll want to know where in Puglia to focus your property search; some areas are likely to suit your tastes and budget more than others. To start to understand the place, you might usefully think of this long and thin region as divided into two halves, a northwestern and a southeastern half, with regional capital Bari roughly marking a dividing point. Northwestern Puglia has so far been the much less popular half of the region with foreign buyers. Its disadvantages against the southeastern half include the fact that up here the sea meets the region from only one side and the fact that the landscape can often be comparatively flat and featureless (especially around Foggia). An exception in the northwestern half of Puglia is the Gargano Promontory – which forms a kind of 'ankle spur' on the Italian leg. This protected National Parkland area is a beautiful stretch of highlands and dramatic coast punctuated by dreamy lagoons.
Southeastern Puglia forms the 'Salento Peninsula' or the actual heel that sticks out into the sea, and this has so far been the part that's drawn almost all the buyers. It can itself be divided into two halves: 'Upper Salento' (roughly from Bari down to the Brindisi area) and 'Lower Salento' (everything southeast of the Brindisi area). Upper Salento is where the foreign buyer market first took off in Puglia, and it's a gorgeous area of undulating countryside, giant olive trees, quirky trullo cottages, beautiful old towns and pale sandy beaches. Lower Salento, meanwhile is slightly drier and rockier, with white cliffs vying with coarse sand to meet the dazzling water. Because Upper Salento is where the buyers came first, property prices have had time to rise a little further here than they have in many parts of Lower Salento. That said, there is such good value to be had in both areas that you shouldn't rule either one out.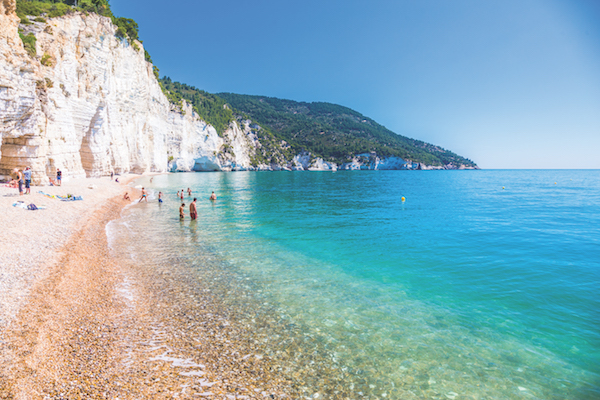 Beautiful places
Puglia has many individual towns and areas that are so charming they've become well-known and loved by visitors and homebuyers. Giuliano Bruni of Casa Puglia says, "In my experience, the areas around our airports at Bari and Brindisi are the hotspots, where homes have all gone up in value. Ostuni, Monopoli and Polignano a Mare have great properties, but also Alberobello and Martina Franca are very famous now too. Taranto and the Ionic coast are beautiful places with very affordable prices." Maureen McLeod of Elite Puglia says that "The Itria Valley area from Ostuni heading into Cisternino or Martina Franca is still the most requested area for purchases, as there are fantastic views of the countryside here. Cheaper areas are still the flatter places like Latiano, but we still have lots of requests for this area too."
Maureen McLeod adds that "A huge proportion of our sales are to clients looking for a holiday home to rent out in the high season because they know that they can make fantastic rental income then." Buyers hoping to offer holiday lets should be assured that this is a very viable option in Puglia. The region is now perennially popular with holidaymakers, and many of them prefer to stay in a house or apartment rather than a hotel. Angelo Zazzera of Hello Apulia says that "The holiday rental market in Puglia has been on the increase since 2015 and is ranked in third place for overseas investors looking to buy property in Italy, with a growth increase of 27%. So from a holiday rental perspective, Puglia is an excellent choice with continued and stable growth."
For an introduction to the property potential of different parts of the region, read our Puglia regional property guide