Dreamy lakesides, elegant little cities, super-stylish dressers and a sky-high quality of life – it's no wonder this mighty northern region has long been so popular. It still makes a great choice for property, says Fleur Kinson
Photos by iStock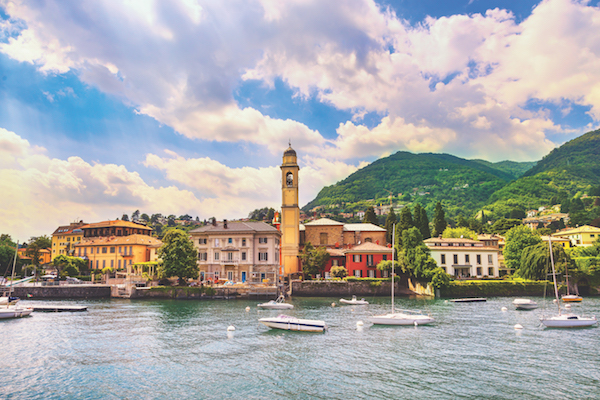 Sitting at the heart of northern Italy, with its romantic head in the Alps and its hard-working feet in the Po Valley, Lombardy is a region notable both for its physical beauty and its industriousness. Often referred to as Italy's 'economic powerhouse', Lombardy is the nation's wealthiest region and enjoys one of its highest rates of employment. But for all the well-run industry and enterprise up here, Lombards are never situated far from spectacular open spaces and fresh-air escapes – celestial peaks, exquisite lakesides, emerald-green pastures and lushly fertile fields. Some of the most beautiful landscapes in Europe can be found in Lombardy. And there is no shortage of gem-like old cities to delight in either, all perfectly maintained over the centuries by their affluent inhabitants.
Lombardy is culturally defined by its prosperity. People work hard here (especially in Milan), and they like to relax in serene, elegant places such as the lakeshores of the region's north. Lombards admire style and efficiency, and strive to maintain high standards of both. They appreciate the region's smooth and seamless travel connections, its good roads and easy links to Switzerland and neighbouring Italian regions. Lombards dress well, eat well, and keep up with art and culture. All in all, the region enjoys an extremely high quality of life.
Given all that's on offer here in terms of beauty and lifestyle, it's no surprise that international buyers have long been drawn to Lombardy. There is considerable scope for pleasure and profit on a property here. Holiday homebuyers have traditionally given most attention to Lombardy's beautiful lakesides, and to the rural areas around some of the region's smaller cities. Hard-nosed investors, meanwhile, have often tended to look at apartments in Milan, on which rental returns are some of the country's highest. Yes, there is some very pricy property in Lombardy, but re-sale values are high, as are holiday and domestic rental returns. Meanwhile, there is no shortage of much more affordable homes in lovely locations, as we shall be discussing in a moment.

Strong and stable
A crucial feature of Lombardy's property market is its general stability. This wealthy and perennially desirable region weathers any shocks or vicissitudes in the national and international economy better than most places. Italians have a laudable attitude to property in general, of course, and the country is not noted for sudden dramatic booms or busts in housing values. Even in the years following the international financial crisis of 2007/2008, which saw a sharp decrease in the number of foreign buyers in all sorts of warm-weather destinations, Italy's property prices sank only very slowly and gently rather than plummeting as they did in many other countries.
Prestigious regions such a Lombardy saw the gentlest sink of all, and have been among the first to begin recovering now that international buyers are returning to Italy. Proven market reliability such as this means that your money is likely to be very safely spent in Lombardy. Property in the region is extremely unlikely to lose its value or its appeal any time soon. There is no glut of new building that might drive down prices, and there is no sign of any wavering level of interest in the region, either from Italians
or non-Italians.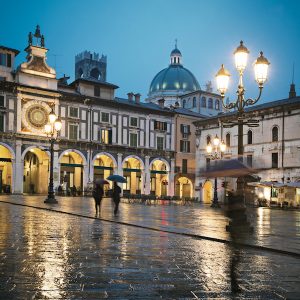 All well and good, but what kinds of prices can you expect to pay in Lombardy these days? In super-pricy Milan (Italy's richest city), you're likely to pay around €350,000 for a two-bedroom apartment or around €200,000 for a one-bed or a studio. Leave the city, however, and prices start to tumble. Plenty of workers commute from pleasant satellite towns where three-bedroom apartments can be had for as little as €150,000. Or, in rural areas a couple of dozen kilometres south of the city, you might find a country house to restore asking only €100,000 or so. Lombardy's attractive smaller cities – places such as Bergamo, Brescia, Pavia, Mantua and Cremona – are considerably less expensive than Milan, with urban two-bedroom apartments and two-bedroom houses in the surrounding countryside ranging roughly from €100,000 to €250,000.
Lombardy's heavenly lakesides, meanwhile, each have their own property market – as you might expect. Unsurprisingly, beautiful Lake Como tends to be the highest priced, with two-bedroom apartments starting at around €200,000. The parts of Lake Garda and Lake Maggiore that lie within Lombardy are the cheaper sections of both lakes (some would say they are the less beautiful sections, but tastes differ), and prices here are generally quite a bit lower than on most of Lake Como. Bargain-hunters should note that prices tend to drop steadily as you climb into the hills surrounding each of the lakes. As soon as you put any distance between yourself and the actual water, you pay less.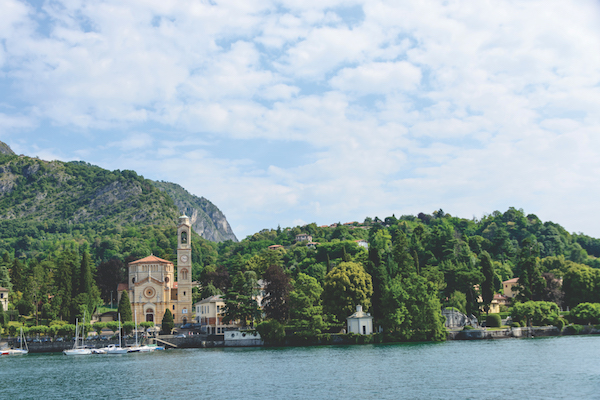 Enchanted water
As Lake Como is one of the most desirable parts of Lombardy for second-homebuyers, we should give it and its market particular attention here. Many people deem Lake Como to be the most beautiful lake in Italy, indeed perhaps in all of Europe. Long and thin, with a shape like an inverted letter Y, the lake's every shore offers pleasing views across to another nearby shore. Steep slopes sprouting lush greenery plunge down into the shimmering blue water, while evaporation haze makes romantic layers of every undulation in the surrounding hillsides. Towns around the lake are very pretty. Colourful fin-de-siècle period villas dot the green slopes, and various sumptuous gardens exploit the lake's benevolent microclimate for its ability to support a wide range of semi-tropical and Alpine flora.
Lake Como is extremely popular, but it remains mercifully unspoilt by over-development or over-crowding. Like many of Italy's most beautiful places, there are sensible restrictions on new building here in order to safeguard the value and appeal of the place. Various new-build apartment complexes exist around the lake, but they are all low-rise and tasteful, specifically designed not to spoil the look and feel of the area. Many of these offer good value for money property, and can come with various perks such as communal swimming pools for residents. As you might imagine, holiday rental prospects on Lake Como are strong, and should you wish to offer holiday lets on a property here when you're not using it, you're likely to be able to fill every week of your rentals calendar from about early May to late September, plus a few weeks during the colder months too.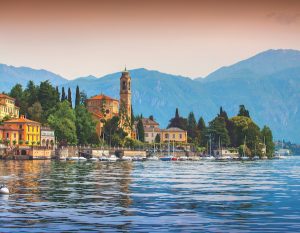 In general, the western shores of Lake Como see the lake's priciest property, while the northern extremes and the east coast are more modestly priced. Linda Travella of the estate agency Casa Travella says that, "On the western shore, the Cernobbio area and Laglio, where George Clooney has his villa, are the most expensive places in which to buy. Laglio holds great appeal for American buyers in particular.
"The central part of the lake has great weather, and is very popular around Tremezzo, Menaggio, Sala Comacina and so on. Prices are medium here. North of Menaggio, prices drop, and the further north you go, the more they drop. The northern part of the lake is still lovely, and great for skiers because there are superb ski resorts nearby, but it's a longer journey to the airport from here.
"In general, the eastern shore of Lake Como is modestly priced, but it doesn't get as much sun. Key places here are Bellano, Varenna and Bellagio. There's a good road to Bellano, and Varenna has a railway station. Bellagio is higher priced, less accessible, and gets very busy in the summer."
Sue Mitchell of Vista Lago Homes concurs. She says, "The northwest and east coast of Lake Como offer outstanding quality-price properties. Moreover, prices on the lake have been stable over the past seven years but are gradually increasing and offer an excellent return on investment."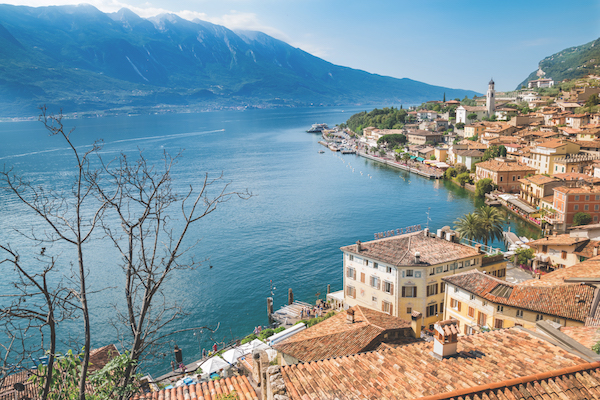 Other locales
As already mentioned, Lake Como is not the only beautiful body of freshwater in Lombardy. Various bijou lakes such as Varese, Iseo, Monate, Comabbio, Annone, Garlate and Idro might also interest you, not to mention the Lombard shores of comparative giants Lake Maggiore and Garda.
Maggiore is a stately old place with a restful air, while Garda is much loved for its sailing and watersports. Both lakes have elegant towns and handsome villas, and of course enjoy very strong holiday rental prospects. The Lombard shores of both are generally the least expensive parts of these lakes, on a par with the least expensive parts of Lake Como.
But Lombardy's charming little cities, all of which have reasonably priced property, should also meet with your consideration. Urban homes hold their value well over time, and appeal to several sorts of rental clientele if you hope to offer lets. Lovely Bergamo is nicely situated roughly equidistant from Milan and Lake Como, and not far from little Lake Iseo. One-bedroom apartments here start at less than €100,000, and two-beds at less than €200,000. A two-bed house can cost as little as €130,000, while various comfortable villas in the countryside round the town run from about €300,000 to €800,000.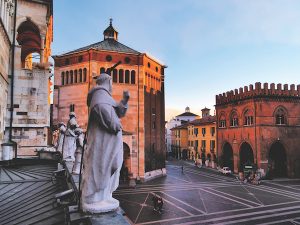 Brescia is similarly well-sited, between Lake Iseo and Lake Garda, and has roughly similar prices. Mantua, sited on the less-popular flat plain of southern Lombardy but not far from Lake Garda, is slightly less expensive; while Cremona, also on the flat plain, is cheaper still. In its vicinity, you can pick up country houses with two or three bedrooms for about €100,000.
Wherever you might choose to buy in Lombardy, you're sure to appreciate the ease with which you can travel from there to the region's other delights. Very good roads and plentiful reliable rail connections make it pretty painless to get about and explore.
Meanwhile, journey times to and from the UK and other northern European countries are relatively short – a blessing which of course applies to all of northern Italy. Beauty, style, sophistication, calm, productivity, affluence and accessibility – there are quite a few feathers in Lombardy's cap.
For more on homes in Lombardy, check out our Regional Guide.