Mighty Rome sits in its middle, but the rest of Lazio is a remarkably rural region where pretty hills and sleepy lakesides meet handsome old villages and friendly little towns. Buyers of country homes will find superb value for money, says Fleur Kinson
Photography by iStock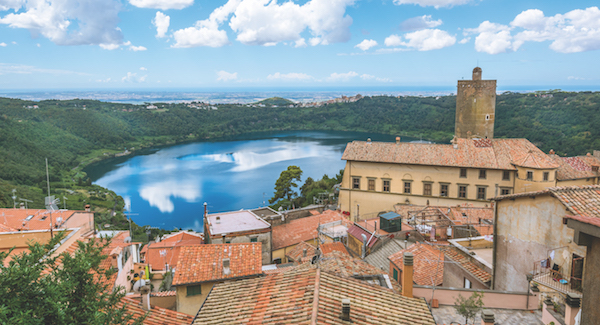 Rome is one of Italy's absolutely best-known and most-visited places, yet the region unfolding from the Italian capital – Lazio, ancient Latium, source of our word 'Latin' – is surprisingly unfamiliar to non-Italians. It's a place of leafy hills, pretty lakes and long, uncrowded beaches, a place of peaceful little towns and villages stuffed with history and fine architecture. Not many of the millions of visitors who make their way to Rome every year venture very far from the city itself, and they don't know what they're missing.
Apart from anything else, rural Lazio has historical relics to die for, as the whole region formed the heartland of both the Roman and Etruscan civilisations. You'll stumble across cobblestoned Roman roads in cropfields, crumbling old amphitheatres out in the woods, overgrown Etruscan tombs incised with backwards-facing Greek letters. Arguably, ancient history comes to life in rural Lazio even more than it does in the Eternal City, if only because out here it hasn't been dug up, cleaned up, reconstructed or neatly laid out with information panels in several languages. It's all just sitting there
in the undergrowth, mouldering slowly back into the earth.
Mighty Rome distracts many a would-be visitor to Lazio, but visitor numbers also suffer because of the region's proximity to more famous countryside locales. Lovers of hills and vineyards, sunshine and wine, are much more likely to make their way to neighbouring Tuscany or Umbria, which they've heard of, not realising that they can enjoy exactly the same kind of thing in Lazio – but for much less money and with far fewer tourists around. Likewise with property-buying. Country homes in Tuscany or Umbria are far pricier than similar properties in comparable landscapes in Lazio.
A home in Lazio offers an extraordinary opportunity to enjoy the best of city and country, with short journey times between extreme examples of each. Rome is Italy's biggest and most populous city by a long way (it's more than double the size of second city Milan), but the rest of Lazio is a thinly-populated province of sleepy villages, friendly little towns and absolutely wonderful countryside. Big city glitz and deep rustic tranquillity always lie within easy reach of each other here.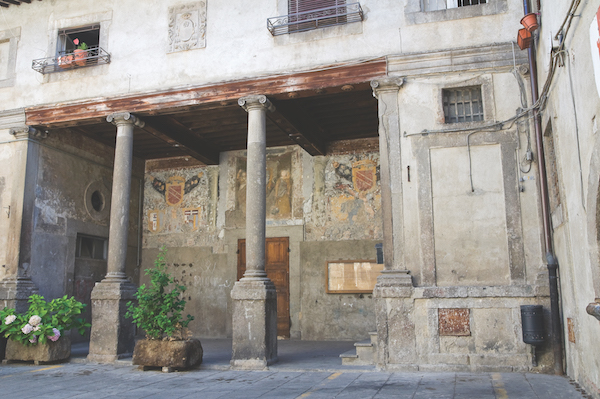 MARKET PAST AND PRESENT
Rome has long been one of Italy's most coveted – and expensive – places for property. Foreign buyers fall for the city in a big way, revelling in its atmosphere and lifestyle, and making the most of the superb, year-round holiday rental prospects that any property here enjoys. Yes, buyers might pay a pretty penny for a well-situated apartment, but they feel it's worth it for regular access to such a thrilling city, and they offset many of their costs through reliably abundant rental clientele.
Lazio's comparatively tiny rural property market, meanwhile, had been seeing growing foreign-buyer interest from the start of the Noughties, but this trend was suddenly arrested by the global financial woes of 2008 onwards. Right on the brink of becoming that hoary old cliché, 'the new Tuscany', rural Lazio had its burgeoning moment of glory snatched away. Over the last ten years, prices here as elsewhere in Italy have remained either static or have actually sunk a bit. Foreign buyers are reputed to be trickling back in these days, but property prices are still very much on your side for the time being.
And what sort of prices might you expect? Small houses in fairly remote villages can be had for as little as €50,000, but even in the more accessible and economically prosperous areas you might still pay only €100,000 or so. Rustic farmhouses needing restoration start at about €120,000, and fully-restored country homes get going
at about €200,000.
Obviously, larger and more luxurious properties will be going for more than this, but it should still be clear from these figures that rural Lazio offers some really great value for money. Rome, of course, is in a different league price-wise. Two-bedroom apartments in reasonably central locations can ask €300,000 or more. But as in every city, you can usually save money by buying further out from the centre – although this can somewhat dent a property's rentability.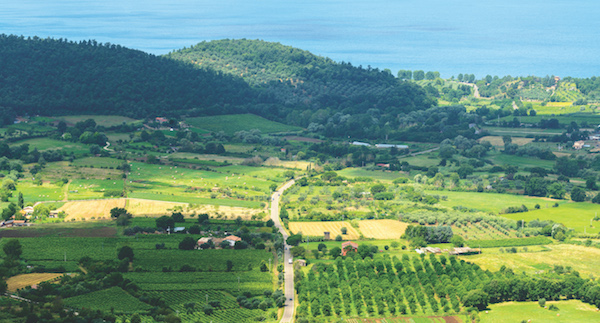 KEY COUNTRYSIDE
There are several areas of Lazio that tend to appeal most to seekers of a rural idyll. These are the 'La Tuscia' area in the region's far northwest, the Sabine Hills area in the northeast, the Alban Hills area just a dozen miles southeast of Rome, and the rather wild and remarkably inexpensive 'Ciociaria' area in the far southeast. Each of these four has its own special appeal.
'La Tuscia' is the area spreading out from Lake Bolsena – a paradise of crystal-clear blue water ringed by soft, fertile hills. La Tuscia is the meeting-point of Lazio, Tuscany and Umbria, and it's an enchanted-feeling area stuffed with geographical loveliness and beautiful, history-rich towns. In addition to the aquatic heaven that is Lake Bolsena, the Mediterranean is only a short drive away, with the wild, empty beaches of the Maremma and the swanky resorts of Monte Argentario both within easy reach.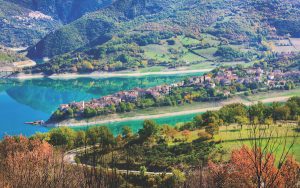 The La Tuscia area has become perhaps the most popular part of Lazio for rural buyers, and it's easy to see why. That said, you shouldn't worry that there's any overcrowding or overdevelopment here. Far-sighted restrictions on new building strictly preserve the beauty and cleanliness of the area. Village homes can be had for around €100,000 and farmhouses from around €180,000 upwards. Note that Lake Bracciano, thirty miles further south and much closer to Rome, has similar appeal to Lake Bolsena but slightly higher property prices.
The Sabine Hills area in Lazio's northeast is another leafy, restful area for the rural buyer to consider. Its rolling countryside dotted with medieval villages and old castles has seduced quite a few foreign buyers over the years and, as in La Tuscia, you're likely to be able to connect here with a few English, or at least anglophone, residents in addition to the friendly local Italians. Much of the area enjoys shorter journey times to Rome than does La Tuscia, which is probably why property prices in the Sabines are comparable to the latter's, despite not having a magnificent lake or nearby coastline. Do note that the environs of Rieti near the Umbrian border have perhaps the lowest prices in the Sabine Hills.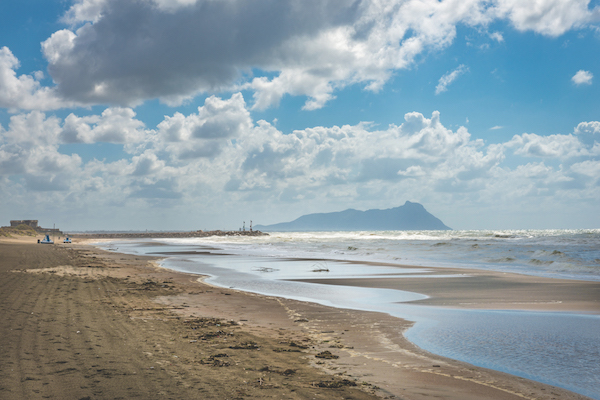 SOUTH OF ROME
Rural buyers seeking to be even closer to Rome than the Sabine Hills should investigate the enchanting Alban Hills area, only a dozen miles or so southeast of the capital yet remarkably peaceful and unspoilt. Like La Tuscia, these lushly fertile volcanic hills hold some wonderful freshwater – namely Lake Albano and little Lake Nemi. And there are charming towns to explore such as Frascati and Palestrina. Meanwhile, the cheery pleasures of seaside resorts south of Rome lie within easy daytripping distance.
Buyers seeking some of Lazio's very cheapest rural property set amidst mighty landscapes sprinkled with interesting old towns should investigate the little-known 'Ciociaria' area in the region's far southeast. This interesting area stretches roughly from the elegant old spa town of Fiuggi to the dramatic hilltop abbey of Montecassino about forty miles away. Lovely little towns such as Veroli have already drawn in a few pioneering foreign buyers, but generally Ciociaria still has a strong 'well-kept secret' feel to it, as well as prices to match. There are plenty of properties down here that might well appeal to would-be restorers and renovators.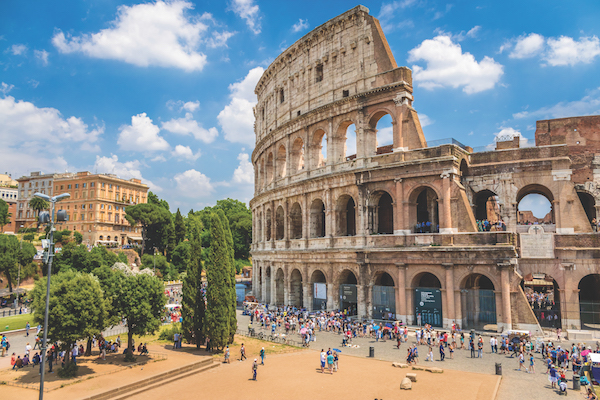 THE ETERNAL CITY
Finally, we come to Rome. And it's a completely different world compared to the rest of Lazio. Teeming, bustling, voluble, excitable and energetic, it's a great place to be – but generally a very expensive place in which to buy. Centrally-located two-bedroom apartments don't often go for less than €300,000 – and often demand far more.
Holiday rental returns, however, are excellent. More than twelve million visitors come through Rome every year, and many of them prefer the restful privacy and freedom of a self-catering apartment to staying in an anonymous hotel. As the owner of a home here, you would also be able to enjoy frequent short visits yourself if you wanted to. There would be no hour-long drive out to a house in the country after your plane touches down.
If you're looking to cover as many of your costs as possible by renting your home in Rome out to holidaymakers when you're not there, bear in mind several proven ways of optimising rentability and maximising your clientele. Choose a home as centrally-located as you can afford, or at the very least near to public transport services into the centre. Also try to get a property with some form of outdoor space – a balcony, terrace or patio – as this is always a big selling point for leisure visitors. Note that beyond the magnetic centro storico, some of Rome's most popular districts include pretty Trastevere, elegant Parioli and plush Prati. More cheaply, you might also try hip Testaccio, boho Pigneto or studenty San Lorenzo.
Rome is certainly not to be missed, but visitors to Lazio ought to know more about the region's manifold other delights. Yes, it's true that all roads lead to Rome, but they also lead away from it. And they lead to lyrical countryside, exquisite hills, sparkling lakes and spacious seaside, not to mention wonderful tiny towns with tangible traces of up to twenty-nine centuries of history. Lazio deserves to be much better known for its rural loveliness and small-town charm, but while it continues not to be, you should take advantage of the situation. There is excellent value for money to be had in country, village and small-town properties in Lazio. If you like the idea of having both the urban whirl and the rustic dolce vita always within easy reach, this could be the perfect Italian region for you.
For more on property in Lazio our Lazio Regional Guide is a great starting point.