Well-built, comfortable and great value for money, an Italian apartment can make a wise buy. Whether you're looking for somewhere urban, coastal or rural, Fleur Kinson guides you through some of the practicalities…
Italy's property prices are lower now than they were eight years ago, and current exchange rates allow non-euro buyers like yourself to get even more property for your money, so you might well ask: why should I think about buying an apartment? Surely with the market conditions so favourable, I should be nabbing myself a luxury farmhouse or a big townhouse somewhere?
Well, of course you could, and if that's what you'd like, go for it. But for many would-be buyers at our tentatively post-recession moment, financial caution remains a guiding principle. Spending less and buying smaller have become a bit of a habit. So a large property in Italy, even while prices are so good, might still feel like a big scary splurge. A nice little apartment, however, can feel like a modest, prudent buy.
And indeed, a prudent buy it would be. Italian apartments have lots to recommend them. Prices are low, value-for-money is high. Construction is usually excellent, comfort is assured. And location can be just about anywhere. Apartments aren't restricted to cities and the seaside. Many large old buildings in small towns and villages have been divided into generously-sized and well-restored apartments. And in some places with a very long tradition of attracting foreign visitors (the northern lakes, for example), many stately old period villas have been tastefully re-vamped for the modern age and split into separate living accommodation.
We privacy-loving Brits often wrinkle our noses at the word 'apartment', prizing 'splendid isolation' and suspecting that any form of 'shared' property will be somehow second-rate. But this is not the dominant attitude across continental Europe, where apartment-living is a stylish norm. Rest assured that Italian apartments are well-built, comfortable and quiet.
City-central buildings are often centuries-old, with thick stone walls that guard against neighbourly noise. Small-town and village homes that have been divided into apartments tend to be similarly solid. In suburbs, modern apartment buildings in concrete might be less beautiful on the outside, but they're usually not less sound-proof on the inside. Italians don't consider apartments to be a second-class property option, and builders plan for peace and quiet in their construction.
Outdoor Space
With Italy's climate being what it is, the nation's apartments are frequently made even more appealing by the inclusion of an outdoor space such as a balcony, patio, terrace or private courtyard. That might not be the same as having a whole garden or a field of olive trees to call your own, but it will require far less looking after!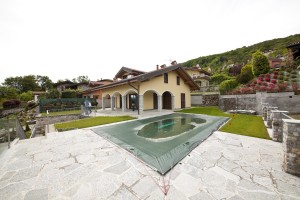 As well as usually being a lot cheaper to buy than a detached property in the same location, an apartment can also save you quite a bit of money in the long run. Most British buyers in Italy are looking for an old country house to call their own, but these types of home can require quite a lot of maintenance. If the roof gets damaged or the electrics go wonky, the owner has to cover the whole cost of their repair. Then there's the upkeep of land and so on.
It all adds up. An apartment, meanwhile, almost always costs less to maintain. To start with, it's less likely to have stood empty for any significant length of time, and more likely to be in a good state of repair when you buy it.
Maintenance costs
Then there's the fact that all maintenance costs for the whole building are split between all the owners of its various apartments. This means that expensive problems such as fixing the roof or landscaping the grounds are never going to be wholly your responsibility. The spese del condominio, or apartment expenses fee, is a pre-set annual charge paid by all apartment-owners in the same building to cover all manner of things.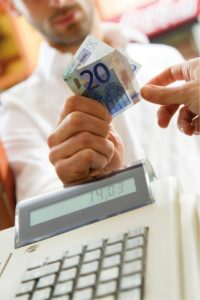 The cleaning and upkeep of shared spaces such as corridors, lifts and gardens, the maintenance and repair of drains, the boiler room, the roof and so on – all these are covered by the spese del condominio. The burden of cost is shared, and spread over time, so there's never a sudden huge bill to face alone in the wake of something going wrong. Be sure to ask you estate agent about an apartment's spese del condominio before you buy it.
Expensive problems such as fixing the roof are never going to be wholly your responsibility
Note that many Italian apartments are sold ready-furnished. This can save you the expense (and time) of furnishing the place yourself – not to mention the logistical difficulties of hauling heavy furniture up to an apartment on a higher floor. Of course, it can also deny you all the fun of choosing the furniture you want, and if this matters to you then you should obviously seek an unfurnished property. Do be aware that there's a difference between the British conception of 'unfurnished' and the Italian notion of that word.
In gastro-minded Italy, where the kitchen is a semi-sacred place, vacating owners are likely to take not just all their furniture when they move out, but also their fridge, cooker and kitchen cupboards. Don't expect all 'white goods' to be in place when you move into an unfurnished property! Clarify with your estate agent precisely what will and won't be in your new kitchen when you move in.
City slicker
Apartment homes are available all over Italy, but as you might expect, they are particularly common in the nation's most populous or desirable spots – the seaside, the lakeside, ski resorts and city centres. In all four settings, apartments offer good value-for-money and generally great holiday rental prospects too. But city-centre apartments have an additional clutch of advantages.

Firstly, they can save you masses of time. If what you want is a holiday home in Italy, you can much more quickly get to and from a city apartment than a house out in the country. You can probably fly directly to the city and swiftly reach your flat by public transport, rather than facing a ninety-minute drive out to a farmhouse after you land. Frequent short visits, weekends away, are generally much more feasible.
If it's not a holiday home that you're after but a full-time new life in Italy, a city apartment makes a wise first move. It's harder to feel isolated, bored or lonely in a city; there's too much going on and too many people around.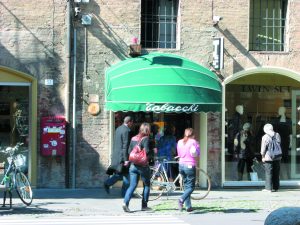 Your Italian language skills will get lots of practice, but at the same time you're more likely in a city to be able to find fellow speakers of English during those times when you just want to speak the language of home. What's more, with all shops and services on your doorstep, you'll more quickly get to grips with the Italian way of doing things than you might out in the wilds.
Italian city apartments, like urban homes everywhere, are particularly good at holding their value. They're usually the last property type to sink in price when a recession lingers. And, of course, they rise in price when times are good. This is because there's almost always more demand for urban homes than there is a supply. People never stop wanting to live in cities, particularly given that cities generally offer the greatest job opportunities. And you can't just keep building more and more homes in cities to meet demand, as space is limited. So urban homes are always a good investment.
The first-to-rise/last-to-sink price dynamic of city properties was borne out very clearly in Italy over recent years. As the trickle-down effects of the international financial crisis slowly began denting property prices all over the country (albeit not dramatically), it was homes in the most coveted cities – such as Rome, Venice and Florence – that were among the very last to sink in price (and even then, by not quite so much as elsewhere).
Holiday rentals
City apartments, as you might expect, enjoy particularly strong rental prospects. Your tenants could be long-term (local people), medium-term (students and visiting businesspeople) or short-term (tourists) – depending on which clientele you wish to target. Short-term lets to holidaymakers are particularly useful to foreign owners such as yourself, because you can come and stay at the property in between, and arrange clients around your own visits.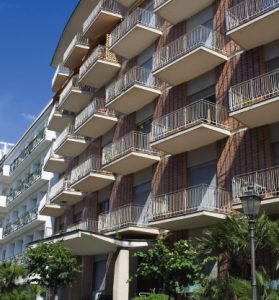 City properties have a special advantage when it comes to holiday rental prospects, and that's the length of the rental season. While homes in the countryside, on the seaside or on the lakeside can generally expect to have rental clients from May to October, and ski homes during the winter, city properties get visitors all the year round. Plenty of people take city breaks during the colder months. Cities never stop being interesting just because the weather's cool, and many tourists like to avoid the summer crowds.
City properties get visitors all year, many people take city breaks during the colder months
Whether you want to be in a city or anywhere else – countryside, seaside, lakeside or mountains – there are certain features that will always make your apartment more appealing to visitors. Bear them in mind during your property hunt. An outdoor space such as balcony, patio, terrace or courtyard is always much desired, and worth paying extra to have.
Distance from the water, the slope or the city centre is a huge factor. The closer the better. And if not close to the attraction itself, then at least close to a swift public transport connection. Refurbishing your apartment before renting it out will greatly enhance its desirability. Don't scrimp on materials or labour, as every penny you spend improving the place will prove a good investment on subsequent rental returns. And finally, what about size? As a rough general rule, two-bedroom tends to be the most requested size for a holiday apartment, but of course there are always clients for places bigger and smaller!
Tags:
Apartment
,
Apartments
,
Holiday
,
Italy Property
,
Property
,
Rentals