Contented and affluent, with rolling countryside and perfect cities, Emilia-Romagna remains a little-known region to non-Italians. But for inexpensive farmhouses in central Italy, ripe for renovation, this is the place to come, as Fleur Kinson explains
For anyone who's ever been to Emilia-Romagna, the unwieldy name is synonymous with quality. Snazzy sports cars, high-quality foodstuffs and gorgeous little cities boasting an excellent lifestyle. If you haven't heard of Emilia-Romagna, don't worry, you're not alone.
This vast region in northern-central Italy is, inexplicably, one of the least familiar to non-Italians. You'll certainly have heard of Emilia-Romagna's native products – parmesan and balsamic vinegar, Ferrari and Maserati, Pavarotti and Fellini – but you might not know anything about its diverse and beautiful landscapes, and you might not guess that this is currently one of the best places in Italy to buy a property – especially a farmhouse and, in particular, a farmhouse to restore. A combination of low prices and high value make this an intensely appealing region for the buyer-in-Italy. Isn't it time you became more familiar with Emilia-Romagna?
One of Italy's largest regions, Emilia-Romagna forms a huge triangle, wedged between northern and central Italy. Its illustrious neighbours are Tuscany, Liguria, Lombardy, Le Marche, Piedmont and the Veneto, so there are always innumerable delights within easy travelling distance. Not that you ever need to leave Emilia-Romagna to find a change of scene – the region's geography offers incredible variety. There are 70 miles of Adriatic coastline, where sandy beaches and colourful resort towns alternate with sleepy lagoons and nature reserves. There's a 100-mile stretch of pancake-flat Po Valley, where wide agricultural fields lie burnished gold in the summer sun, or shine emerald-green with rice plantations. And there's an equally-sized chunk of wonderful hill country along the region's southern edge, where woods and pretty crop fields undulate higher and higher into the Apennine mountains, finally reaching altitudes that support several small ski resorts.
The human touch
The charm of its landscapes aside, Emilia-Romagna's greatest attraction is arguably its cities. Small sized, affluent and contented, with dazzling food and beautifully maintained buildings, each offers a tremendously high quality of life. Parma, Modena, Bologna, Ferrara, Ravenna – these exquisite places are thinly scattered across Emilia-Romagna's landscape like gemstones spread out across a velvet cloth.
Emilia-Romagna has one of Italy's lowest crime rates and lowest rates of unemployment
The region's population is low – only about four and half million – and nowhere within its borders ever feels unpleasantly crowded. Even Rimini on a summer's day – when 100,000 people might be squeezed onto its legendary beach – feels reassuringly safe and friendly despite the teeming excitement. Essentially, Emilia-Romagna's people give the region its appeal: the cities they've built and the lifestyle they preserve, the high quality of food and other products they create, the hard work they do but also the work-life balance they fiercely protect. Emilia-Romagna has one of Italy's lowest crime rates and lowest rates of unemployment. The people here are an extremely reliable, sophisticated and peaceable bunch.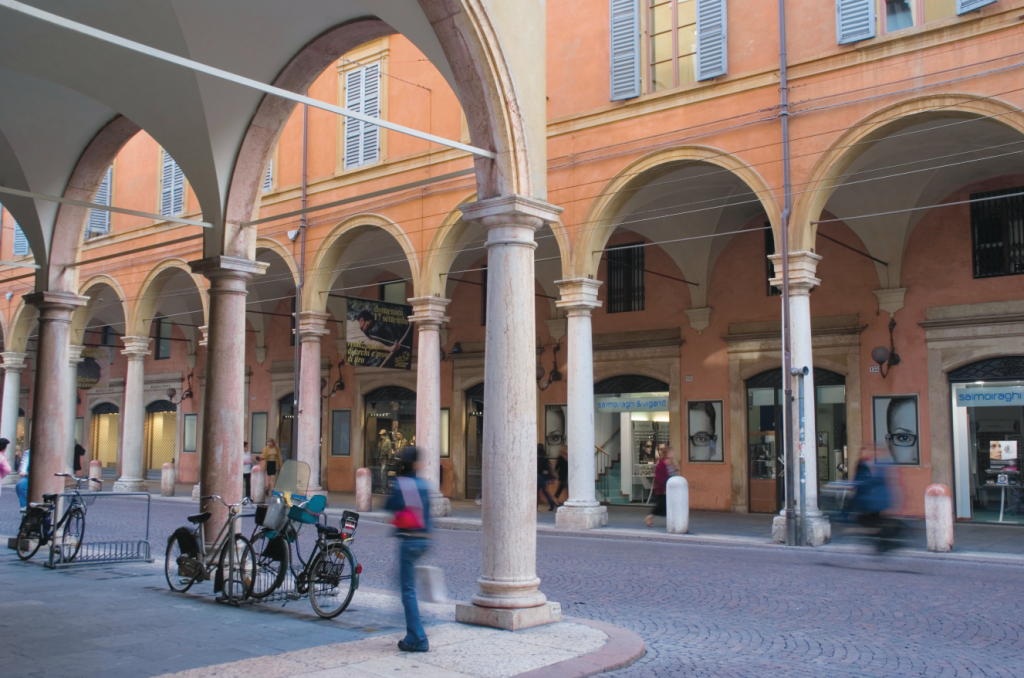 The region's economy is dominated by agriculture and by small- to medium-scale businesses producing high-quality items. Big, faceless corporations (funnelling profits many miles away) go completely against the ethos of Emilia-Romagna. The region is at the centre of Italy's sports car and racing car industry – with Ferrari, Maserati and Lamborghini all based here. Clearly, this is a region concerned with quietly churning out excellence, and preoccupied with the best things in life.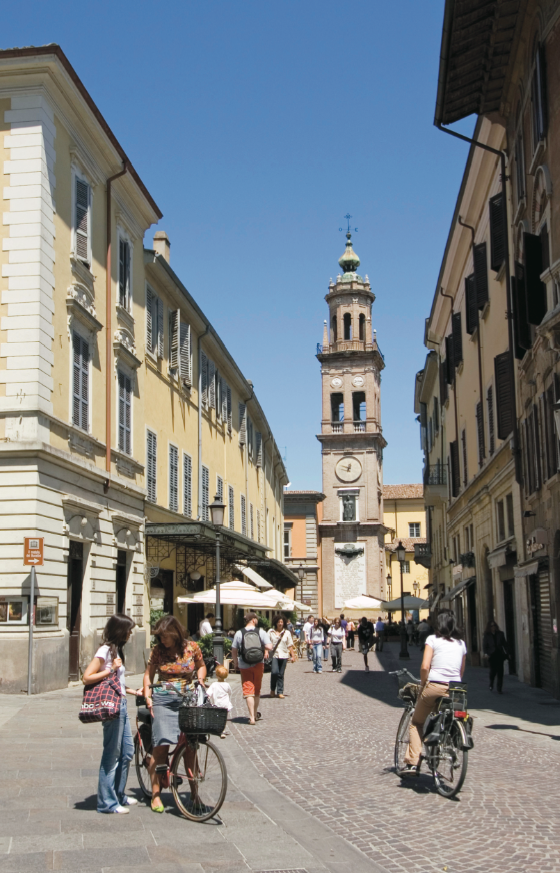 High culture is an everyday leisure pursuit, with opera a particular passion and well-attended opera houses to be found in most cities. Emilia-Romagnans dress well and take a keen interest in gastronomy. Some say that the cooking in the local Apennine foothills is the very best in Italy. It comes as no surprise that the region has a particularly smooth and well-oiled travel infrastructure. There are three airports here served by budget flights from Britain. There's a solid rail network, and excellent motorway connections. Small local roads, meanwhile, are meticulously looked after. Even when you're climbing high into the hills the neatly-tended tarmac looks as if it was re-done only last week!
To market
Although foreign-buyer interest in Emilia-Romagna is definitely increasing, the region still attracts nowhere near as many buyers as you might expect in a sun-drenched, highly civilised place with abundant affordable farmhouses set in unspoilt hill country. Asked why the region isn't more popular, Frank Ralph of Properties For Sale in Italy explains, "Emilia-Romagna does not need to advertise itself. It's not poor, it's the second richest region in Italy, and it hasn't needed to attract foreign buyers. Many other Italian regions have actively promoted themselves, but not Emilia-Romagna."
As you might imagine, there are currently very few agents specialising in selling homes here to foreigners. Many agents listing properties all over Italy have only a few homes in Emilia-Romagna on their books, but the quantity has definitely risen over the last two years. The region's reputation is beginning to spread, and it's very likely that buyer interest will keep increasing. Agents' websites with particularly numerous listings in Emilia-Romagna currently include: www.realpointitaly.com, www.emiliaproperties.com, www.italiapropertiesforsale.co.uk, and www.marche-romagna.com.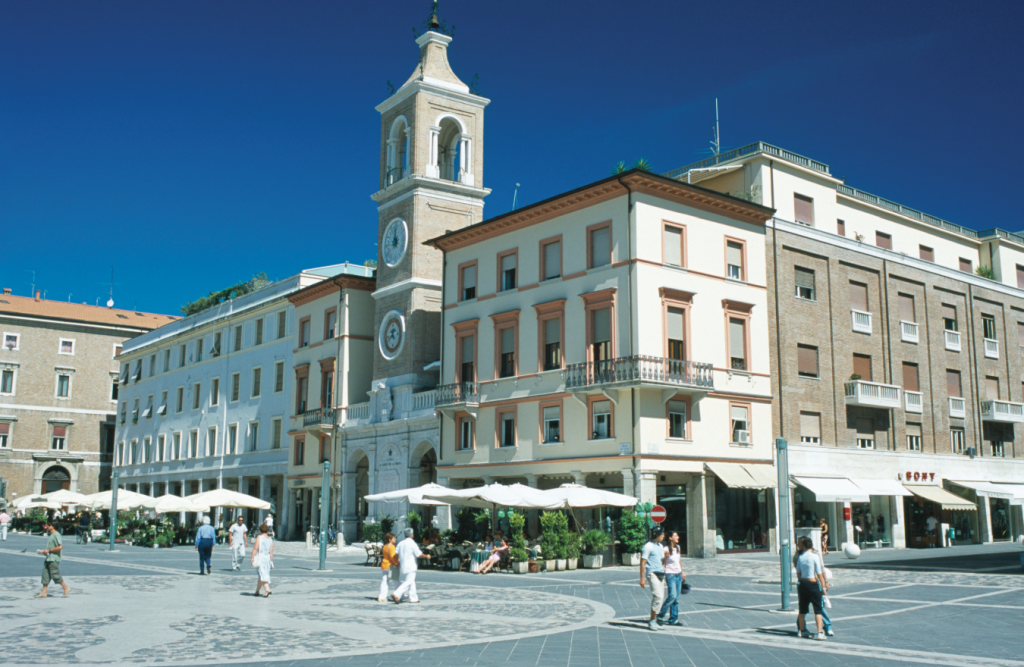 Naturally, burgeoning foreign-buyer interest in Emilia-Romagna means that property prices are beginning to rise, but they haven't gone up by very much yet and the region is still remarkably reasonably priced. Graziella, of Emilia Properties, (who was too modest to give her surname) says, "Prices in Emilia-Romagna have risen a bit over recent years, but they're still extremely low compared to Tuscany." She notes that is actually Brits who form the majority of foreign buyers here, but that other northern Europeans, as well as Americans and Australians, are starting to buy here too. Most foreign buyers are interested in the region's hilly south, and in the old stone farmhouses that can be found here – either as restoration projects or bought ready-restored. Currently, a large unrestored country home can cost as little as €45,000. You can get a fully-restored three-bedroom farmhouse with land, meanwhile, for about €170,000 – sometimes even less. Certainly cheaper than neighbouring Tuscany!
No going back
With its exceptionally high quality of life, Emilia-Romagna appeals to buyers seeking a full-time new life in Italy as well as those just interested in a holiday home. Graziella estimates that 30-40 per cent of Emilia Properties' foreign buyers make a permanent move to their new property.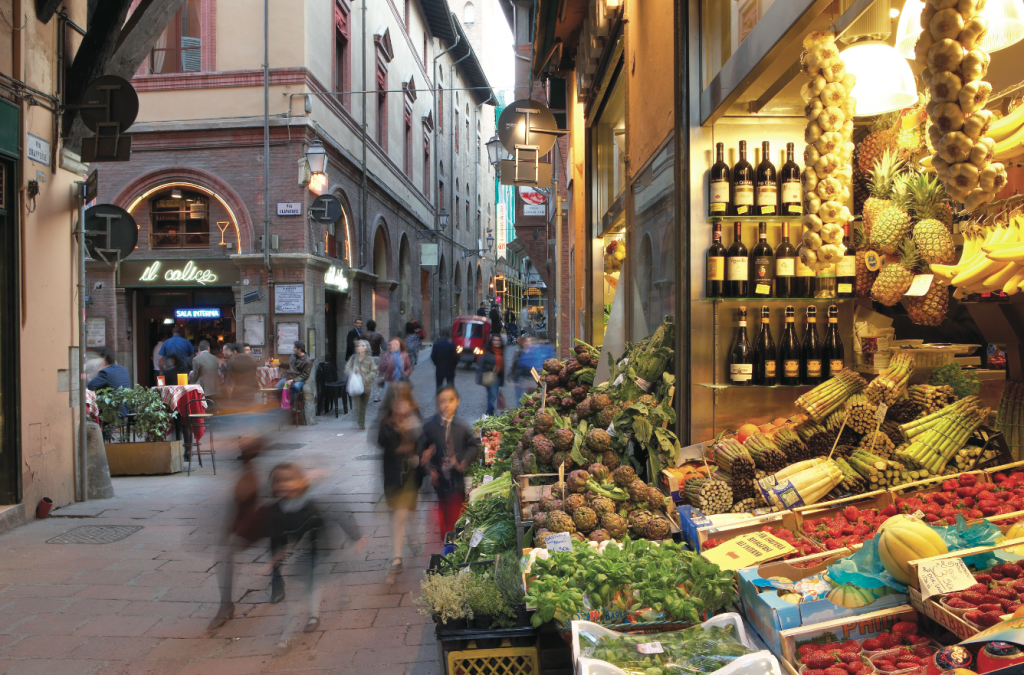 Frank Ralph says he has noticed a definite increase in younger buyers with small children re-locating from Britain to Emilia-Romagna. "They put their kids through the local schools here," he says. "The schools are generally better than in the UK, with much smaller class sizes. Emilia-Romagna is a fantastic region for re-locating. The work ethic and the health service are exemplary. If you need to see a specialist you can see one in two weeks, not two years. The food is better, and the cost of living is infinitely better."
The people of Emilia-Romagna are very receptive to outsiders coming into their region
Another factor giving Emilia-Romagna its particular appeal is the region's famously low crime rate. Up in the Apennine foothills, there is allegedly zero incidence of crime. While this may be just a trick of statistics, it's certain that Emilia-Romagna is a reassuringly safe place to be. "You never have to worry about your kids," Frank Ralph says. "They can safely go out at night. Women can go out alone at midnight with no problem. You can leave your home unattended and come back months later and it's absolutely fine. There's a tremendous sense of community and responsibility."
Both Graziella and Frank Ralph point out that the people of Emilia-Romagna are very open and receptive to outsiders coming into their region. "The local people are very generous of spirit," Frank says, "and they genuinely do like strangers."
Country life
The majority of British buyers in Italy are seeking an old farmhouse out in the country, and many want a tumbledown one which they can restore to their own specifications. Emilia-Romagna is an excellent region for buyers seeking such properties, with plenty available and prices very reasonable. Prices are especially low when you consider that this is central Italy, the most highly-prized part of the country for British and other foreign buyers.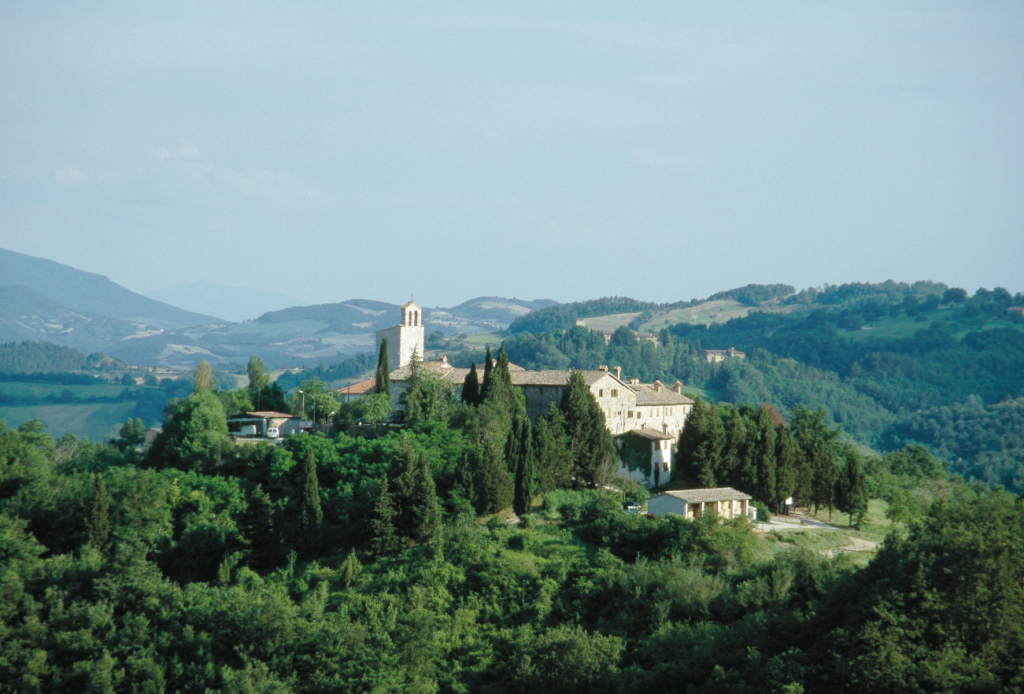 In more famous adjacent regions such as Tuscany and Umbria, the prices of country homes can be double (or more) those in Emilia-Romagna. Even Le Marche, another central Italian region which has seen a fair bit of foreign-buyer interest over the last decade due to its abundant farmhouses available at reasonable cost, is now often more expensive than Emilia-Romagna. Buyers of country homes should direct their attention to the peaceful, rural Apennine foothills that rise all along the southern edge of the region.
Coast and cities
While its plentiful rural farmhouses are likely to be the properties that eventually fix Emilia-Romagna more firmly into the consciousness of British buyers, they are by no means the only highly desirable property type on offer in the region. Anyone looking to make a sound investment as well as enjoying a second home in Italy should consider a property in one of Emilia-Romagna's exquisite cities or on its coast, particularly as these are the places most likely to yield a reliable rental income. City apartments, in whatever Italian region, have been shown to hold their value especially well. People will always want to live in a city with abundant job prospects, and Emilia-Romagna is especially rich in these. People will also always want to visit a well-kept city full of attractive buildings and offering a great lifestyle. Again, Emilia-Romagna is rich in these.
City visitors trickle in throughout the year, with summer seeing the highest numbers. On the coast, meanwhile, the visitor season may be more short-lived, but the summer numbers are huge. The ancient Adriatic town of Rimini is the most popular beach resort in Europe. It manages, at the height of summer, to feel overwhelmingly exciting yet also pleasant, friendly and safe. Rimini and neighbouring resort towns such as Riccione are excellent places to reap summer rental returns.
A one-bedroom property here might ask €140,000, a two-bed €180,000 and a three-bed €210,000.You could rent your two-bed out for €700 or more a week. Inland cities such as Bologna, Parma and Modena, meanwhile, are also good places to secure rentals, as well as utterly charming places to spend your time.
In Bologna, the largest city in Emilia-Romagna but still appealingly small at just 400,000 inhabitants, apartments come in a very wide range of prices depending on size and location. Two-beds average about €200,000, with an average holiday rent of about €800 a week. Longer-term rentals can ultimately work out better in this city, however, as there are lots of students here as well as visiting international businesspeople based here for many months at a time.
Parma is one of a handful of Italian locales regularly cited as offering the country's very highest quality of life. Whether or not it's currently at the top of the list, it's certainly a wonderful place to be – with an attractive, orderly centre, no traffic problems, and glorious food. Very few foreign buyers pay any attention to Parma, and one-bedroom centro storico apartments here can currently be had for less than €130,000. Two-beds in and around Parma ask between €125,000 and €250,000, with holiday rentals likely to be about €950 a week.
Modena is another superb little city offering a highly civilised lifestyle. One-beds can go for around €100,000, and two-beds from €140,000 to €200,000. Holiday rental prospects are slightly lower in Modena than in more-famous Parma, and the same goes for Ravenna and Ferrara. For a very high quality of urban life – but with not terribly strong holiday rental prospects – you should also consider small Emilia-Romagnan cities such as Piacenza and Reggio Emilia.
Wherever you buy a home for yourself, you're almost certain to fall completely in love with this supremely liveable and high-achieving region and wonder why on earth you hadn't heard more about it before!
Tags:
Apennine Mountains
,
Beaches
,
Bolgna
,
Cities
,
Coastline
,
Emilia-Romagna
,
Ferrara
,
Modena
,
Parma
,
Ravenna