This affluent and sophisticated swathe of Italy combines sublime countryside with gem-like cities and vibrant beach resorts.
It's a superb place to buy a rural home in the hills, and at roughly half the cost of neighbouring Tuscany, says Fleur Kinson.
You might not be immediately familiar with this region's name, but you're sure to be familiar with its food. Gastro-paradise Emilia-Romagna has bequeathed the world such immortal concoctions as parmesan, Parma ham, balsamic vinegar and spaghetti bolognese, to name but a few (although our 'spag bol' really ought to be 'tag bol', as Italians would never pair the famous meaty sauce with spaghetti but with a thicker pasta such as tagliatelle).
You'll have heard of some of Emilia-Romagna's other products too: Ferrari, Maserati, Lamborghini. Hmmm, great food and fast cars. You're thinking this region must have a very high quality of life, aren't you? You're absolutely right.
Emilia-Romagna is one of the most prosperous regions in Italy, and arguably has the country's highest standard of living. It has very little crime and very low unemployment. That said, you mustn't imagine that there's any kind of frantic workaholic culture here.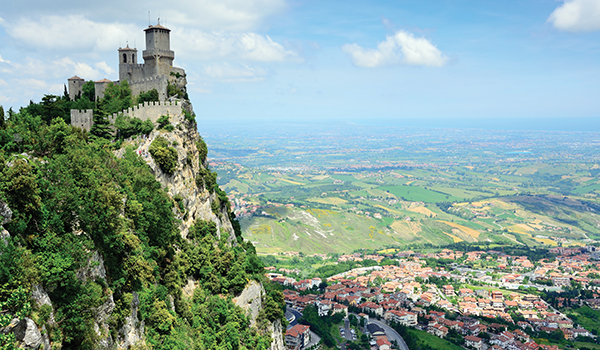 Like their fellow northern Italians, Emilia-Romagnans believe in keeping a very healthy work-life balance. The region's pace of life is comfortable and easy-going, with plenty of time made available for strolling round its beautiful old towns, sitting in restaurants and going to the opera. A low population density adds to the ease of living, with space for everyone, and easy escapes to be made from the handsome cities into fresh-air hills or sunny beaches. Getting anywhere is a doddle; Emilia-Romagna's travel infrastructure is top-notch.
Top-notch too are the region's medical facilities, by all accounts. John Dillon of the estate agency RealPoint Italy says "Emilia-Romagna's healthcare is probably the best in the country. There are really excellent hospitals – short waiting times, great care, and state-of-the-art equipment." All in all, there are many reasons to consider getting to know Emilia-Romagna better and spending time here. This is a safe and generally splendid place to be.
Why buy?
Emilia-Romagna makes a very good choice for buyers looking for a reliable investment. An extremely affluent and orderly corner of the world, the property market here is solid and stable, and nigh on immune to crashes. Property prices weren't much affected by the global economic woes of 2008 onwards, for example, and have remained roughly unchanged for the past five years, increasingly only slightly in many cities and towns. Tourism continues to grow, and properties in many parts of Emilia-Romagna offer very good holiday rental prospects.
A big potential draw for many buyers is the excellent value-for-money offered by Emilia-Romagna in its hilly rural locations, especially compared to neighbouring region Tuscany. You might pay half as much as you would for an equivalent property on the other side of the border. Many of us who hanker for a home in Italy dream of a rustic farmhouse somewhere, and we often also like the idea of renovating the place to our own specifications. Emilia-Romagna is a particularly good place to do this.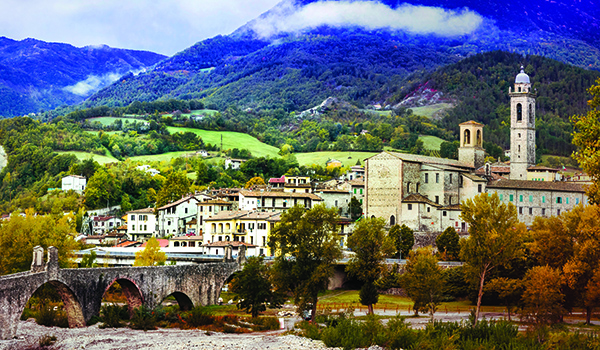 John Dillon of RealPoint Italy says, "Property in Emilia-Romagna offers unrivalled opportunities for property renovators or anyone who loves doing up beautiful old houses. Prices for properties to restore are low. Plus, we all negotiate for our clients and expect to get a reduction of up to 20 per cent on published prices during negotiation."
Types of property
Inexpensive farmhouses in lovely rural landscapes are just one of Emilia-Romagna's four main types of property offering, however. There's also the urban-apartment market, a pricy domain but one which offers a good return for your investment since city prices almost always rise faster than prices elsewhere. There's the small-town and lesser-known-city market, which offers a high quality of life for exceptionally good value-for-money. And there's coastal property too – pricy in spots, affordable in others, and providing very good summer rental returns.
Generally, Emilia-Romagna's highest-priced areas are its towns and cities, plus parts of the coast, with rural areas being the least expensive places. John Dillon notes that, "In towns such as Parma and Bologna prices average around €2,500 per square metre of floor-space. In the historic centres, however, that will be around €3,000 per square metre. Countryside prices are lower at around €1,000-€1,500 per square metre while properties in need of restoration range from €500 to €1,000 per square metre. In Rimini or Cesenatico on the Adriatic coast prices can reach €2,800 per square metre." So, rural home-hunters take note: you might buy a dilapidated farmhouse of 120 square metres for roughly €60,000, spend roughly the same amount restoring it, and end up with a finished property whose market value would be about double your total outlay.
The landscape arrangement of Emilia-Romagna is very distinctive, and it's useful to have a basic idea of it before deciding where you might look for a property. Think of Emilia-Romagna as a large scalene triangle, its shortest side lining the Adriatic coast south of Venice for about seventy miles, and the two longer sides of the triangle each spreading for more than a hundred and fifty miles inland – one tearing down the middle of the mighty Po River valley, and the other cruising along the Apennine mountaintops next to Tuscany and Liguria. With such an arrangement, you've got very flat, fertile farmland all along Emilia-Romagna's northern edge, which slowly rises to much higher altitudes as you inch southwards.
It is towards this southern edge, and especially in the low foothills of the Apennines, that you may well want to find your property. Certainly this is the area that has proven most popular with foreign buyers so far. The problem with northern Emilia-Romagna is that the fantastically fertile land of the pancake-flat Po Valley is eagerly sought by agriculturists and thus can be expensive. Perhaps more importantly, the climate can be uncomfortable along the mighty Po Valley, with fierce summer humidity and gloomy winter mists and fogs.
The damp atmosphere combined with traffic emissions means the air quality isn't so great down here, either. By contrast, the more southerly parts of Emilia-Romagna benefit from wonderfully fresh mountain air and much dryer conditions. Property prices are lower too, which is surprising when you consider that prestigious Tuscany lies just a few miles from here.
As Emilia-Romagna's wonderful little cities are mostly strung along its middle, between the northern farmland and the southern hills, it's a good idea to choose which city you would most like to be near, and then explore the area south of it for property.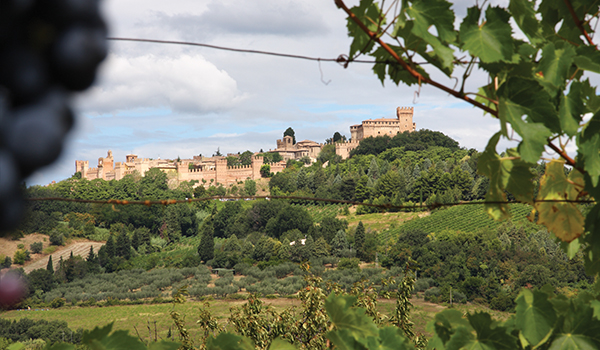 You might consider gourmet cities such as Parma, Modena and Bologna, or serene, super-civilised spots such as Piacenza, Ferrara and Ravenna. Note that property south of Parma, Modena and Reggio Emilia is especially recommended for good value, and that anything too near Bologna can be pricy. As for Emilia-Romagna's coast, this lovely area ranges from sleepy lagoons with nature reserves to golden beaches spooling beside joyful, lively resort-towns such as Rimini. Property prices in seaside areas can be high near the main resorts but surprisingly affordable elsewhere, especially if you base yourself a few miles inland from the water.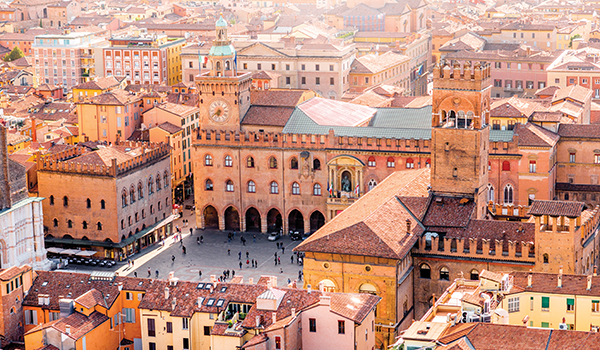 And rentals?
As we're on the subject of location, let's turn our attention to what rental prospects you might expect in different locales. Obviously, many foreign buyers in Italy who intend to use their property as a personal holiday home rather than live in it permanently seek to cover some of their costs by letting it out short-term to holidaymakers, or longer-term to students or visiting businesspeople. And this generally works well. Rental prospects can be said to be highest on the coast and in Emilia-Romagna's lovely little cities, but if you market well you can get pretty good levels of interest in a rural home in the hills, too.
Annalisa Angellotti of the Italy-specialist online property portal Gate-Away.com says that, "Emilia-Romagna is a strategic region to invest in property. There are well-known beaches full of overseas tourists but also Italian people loving summer holidays, especially families and young people. Buying a seaside home is a good investment if you want a buy-to-let solution: renting it out is very easy due to the high demand for accommodation. Meanwhile the region's interior is full of ancient cities like Bologna, Reggio Emilia, Parma, Ferrara and others full of Italian art, history, culture and tradition. Bologna boasts Europe's oldest university, but other places too have many Italian and overseas students and professionals. Renting properties to students and professionals in these places gives you a great opportunity to let your property and make a profit from your investment."
If you're thinking of buying by the sea, note that the quiet, reedy northern part of Emilia-Romagna's coastline, where the Po River empties into the Adriatic, has very inexpensive property, but holiday rental prospects aren't great up here. Far better is the southern stretch, where the seaside is almost continuously developed – but pleasantly so. Family-friendly resort-towns on long sandy beaches are the norm. Happy, bouncing Rimini is the chief resort, and while it's one of the region's priciest spots for property, it still makes a good investment. Two-bedroom homes ask about €180,000 and three-beds about €220,000. You could let a two-bed for about €750 a week in the summer.
City life
Thinking about the region's cities, handsome Bologna is slightly pricier than even Rimini, but has strong, year-round rental prospects. Lovely Parma has one-bedroom apartments for about €125,000, and two-beds for between €130,000 and €250,000. Classy Modena has one-beds for around €100,000, and two-beds from €140,000 to €200,000. Even more inexpensive cities to consider include Ferrara, Ravenna, Piacenza and Reggio Emilia. Two-bedroom homes in Piacenza or Reggio Emilia range from €90,000 to €220,000, and three-beds from €115,000 to €250,000.
SaveSave